Feature
Eifel GP Facts & Stats: Hamilton makes history – and Mercedes equal Ford record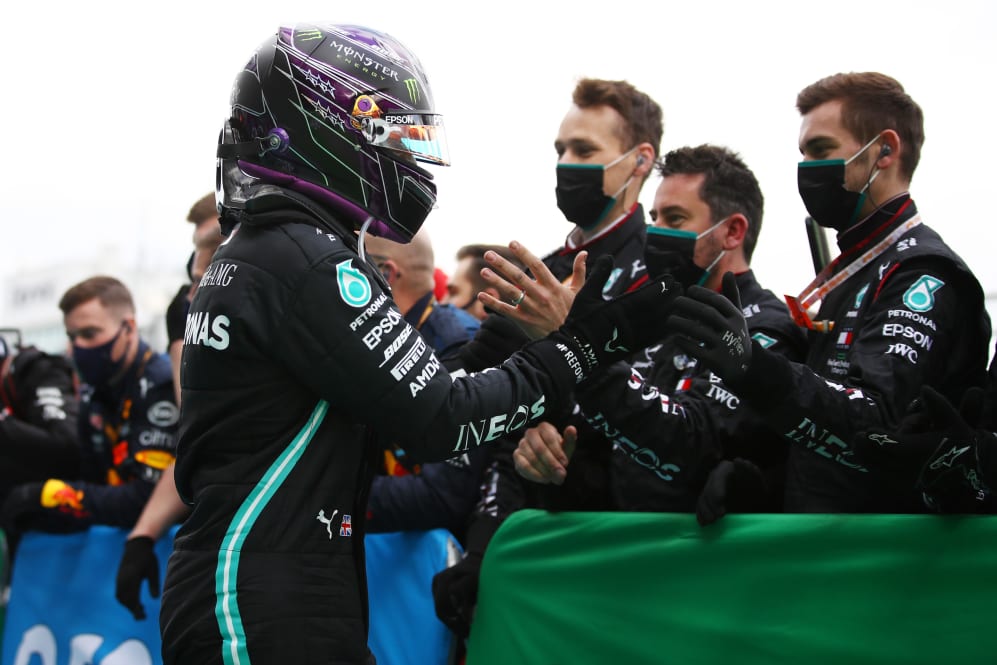 It was apt that Germany's Nurburgring was the venue to see Lewis Hamilton match Michael Schumacher's record of 91 F1 wins. But there were plenty of other interesting numbers to come out the Eifel Grand Prix. Here's just a few of them…
• Hamilton reached his 91 wins in 260 starts. Schumacher did it in 246 starts.
• Mercedes won at the Nurburgring for the first time since 1954 when Juan-Manuel Fangio took the victory.
• Hamilton's victory means that 5 of the last 6 F1 races at the Nurburgring have been won from 2nd on the grid.
MUST-SEE: Mick Schumacher presents Hamilton with one of his father's helmets as Brit equals Michael's win tally
• Mercedes-Benz power units today tied Ford's all-time record of 228 consecutive points finishes, set between 1967 and 1983 with the legendary Cosworth DFV engine.
• Mercedes led every lap of the race for the 8th time in 11 races in 2020.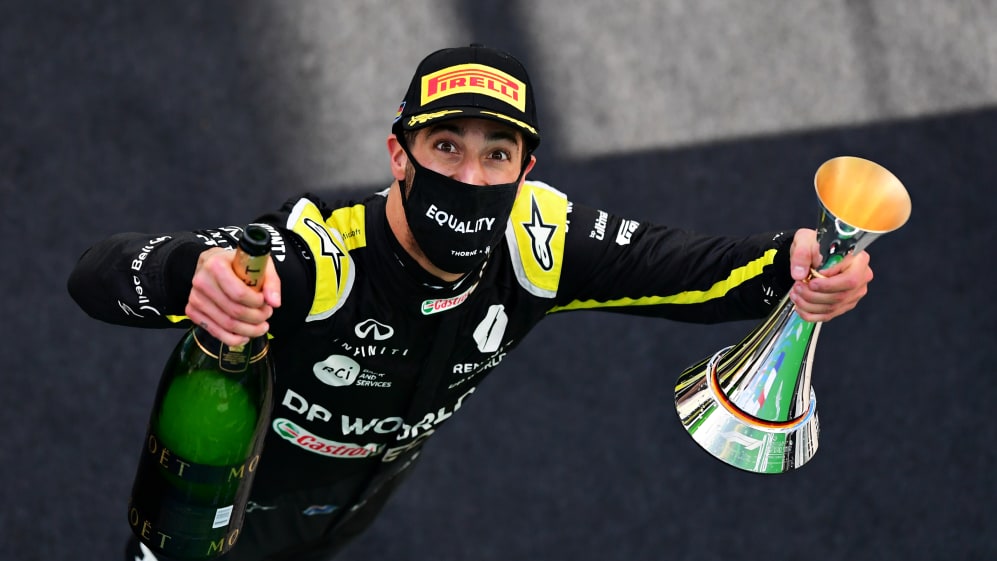 • Max Verstappen finished 2nd for the 2nd consecutive race and for the 5th time this year.
• Honda made their F1 debut at the Nurburgring in 1964. Today they took only their 2nd ever podium finish here with Verstappen, following Jenson Button's with BAR back in 2004.
• Daniel Ricciardo gave Renault their first podium finish since Nick Heidfeld at the 2011 Malaysia GP.
READ MORE - Ricciardo: Eifel GP podium 'feels like the first all over again'
• Renault are the 7th different constructor on the podium in 2020, the most since 2012.
• It was Ricciardo's first podium since Monaco 2018.
• Racing Point's Sergio Perez has now taken consecutive 4th-place finishes, having not had any top-4 results since his podium at Azerbaijan 2018
• Perez scored in his 15th consecutive race, tying his career-best run (not counting the races he missed due to Covid-19 earlier this season).
• With Pierre Gasly finishing 6th, AlphaTauri now have an 8-race scoring streak, the longest in their history as AlphaTauri, Toro Rosso or Minardi.
• Racing Point reserve Nico Hulkenberg finished 8th from last on the grid, having also been 7th at the 70th Anniversary GP earlier in the year.
• Hulkenberg now has as many top-8 finishes this season as Ferrari's Sebastian Vettel.
DRIVER OF THE DAY: Super sub Hulkenberg takes the honours at the Nurburgring
• At Haas, Romain Grosjean finished in P9 to end a 20-race scoreless streak that stretched back to the last time he raced in Germany, at Hockenheim in 2019.
• In P10, Alfa Romeo's Antonio Giovinazzi scored his first point since the opening race of the year in Austria.