Emotional Hartley praises Honda for Toro Rosso boost as he romps to P6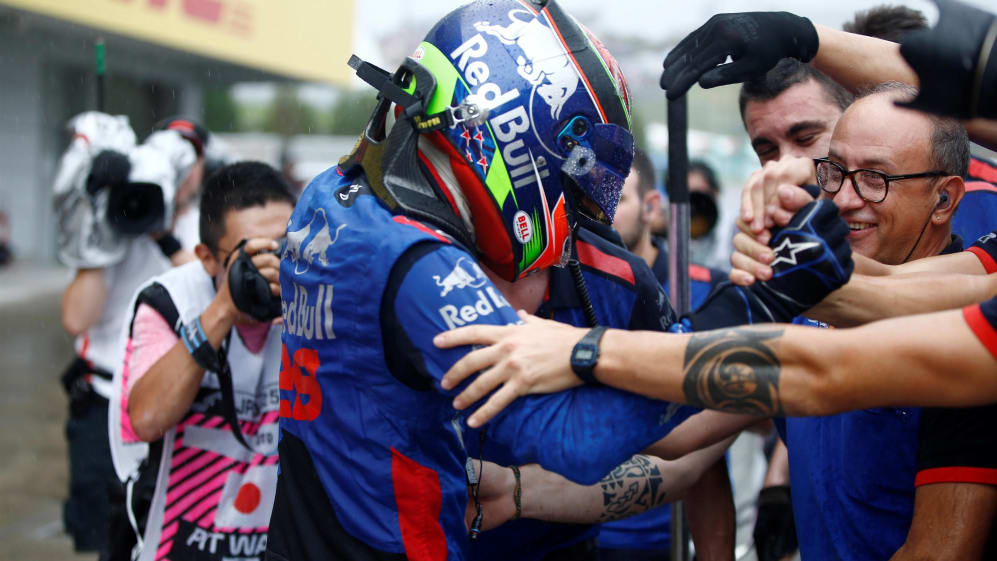 There have been times this season where Brendon Hartley has not had a lot to smile about. But Saturday in Suzuka was not one of them.
A superb sixth place on the grid was a timely result for the likeable Kiwi as, with his Formula 1 future still uncertain, he secured his best qualifying result to date.
In fact, Hartley's performance on Saturday marked only the second time he has reached Q3 this season, and came with Toro Rosso receiving a major power unit upgrade at Honda's home race.
Afterwards the 28-year-old, who outqualified his Red Bull-bound team mate Pierre Gasly by less than 0.1s as the Italian team claimed P6 and P7 on the grid, admitted the result was a special one – particularly as prior to this weekend he'd never previously raced at the technically demanding Japanese track.
"Honestly, that felt awesome," Hartley said. "It was quite emotional on the in lap, which is not something that normally happens to me, but it was just all the build-up of crap over the last six months and knowing that I've got better and better, but haven't always had the chance to show it. Or things haven't gone my way, strategy in races haven't been in my favour if I've been the tailing car, or missing out in qualifying to Pierre by half a tenth, one tenth, whatever it was.
"Today felt good. It was high pressure. The track was tricky, my first time in Suzuka on what is a real driver's track. Really proud of the qualifying session and also for Honda, grateful for the PU update. Toro Rosso's strategy put us on the track at the right time, fine tuning the car so it was in a place where I was really happy with it.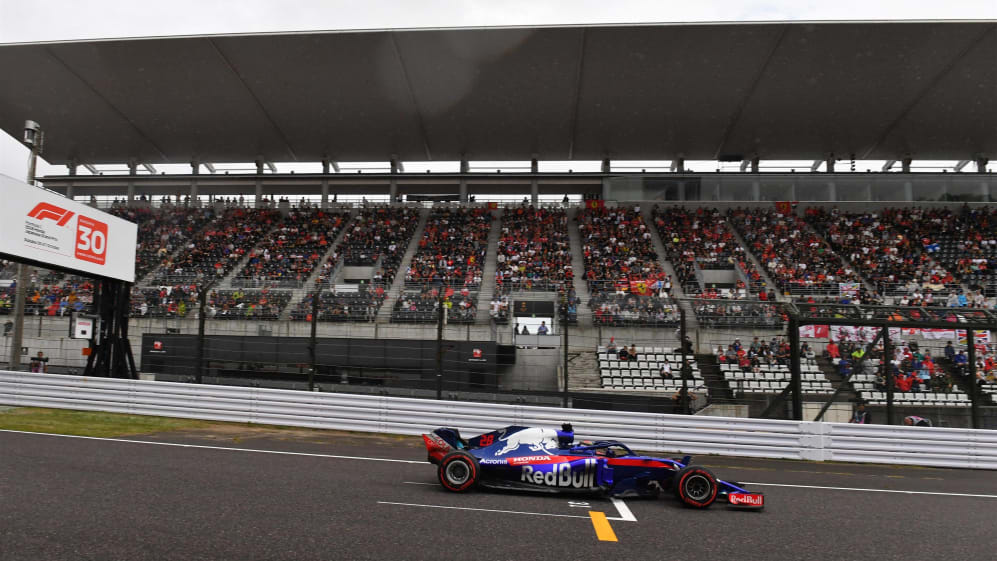 "Really stoked to start P6. Obviously it's only half the job, but I'm going to try and enjoy it for a small moment. There's been a build-up of frustration over the last few months as I've got better and better, and I have been strong. There's things that have happened behind the scenes that I could always talk about or reasons that things haven't gone my way. Today it came together. I'm very happy."
Honda had been confident in its latest specification of power unit after initial running in Russia, and Hartley was eager to point out the influence the upgrade had in Saturday's showing as both cars qualified in the top seven for the first time this season.
"Definitely we have a big thank you to say to Honda. There's no question mark that that brought performance today, and it will in the race tomorrow. The exact number, I don't know. A lot of media outlets have been quoting half a second, I don't know if that's true or not. In any case, I don't think we would be fighting for Q3 without the update.
"We've just been hanging off the back of Q3 for a while now, apart from Budapest in mixed conditions. The midfield battle is so tight that any gain Honda could give us is very valuable, and that proved itself today. To deliver in front of all the Honda and Japanese fans was pretty special. I know it's only half the job, but I'm sure we made a lot of people happy today with that performance.
"Obviously now we'll work hard tonight and get the best out of it tomorrow. The start's going to be important, the first lap. I've had a few shocking ones this year, not always been in my control, so I've got to nail that and it's a tricky track to pass on, so if we get the strategy right, I see no reason why we can't finish both cars in the top 10 and hopefully they're nice to me and give me a slightly favourable strategy over the other cars, unlike some other races."
A top 10 finish would be quite the tonic for Hartley, who has just one points finish to his name this season – a tenth place in Azerbaijan. Secure another and he could take a big step towards securing his race seat for another year too…