Emotional Horner says beating McLaren's long-standing victory record means 'so much' to Red Bull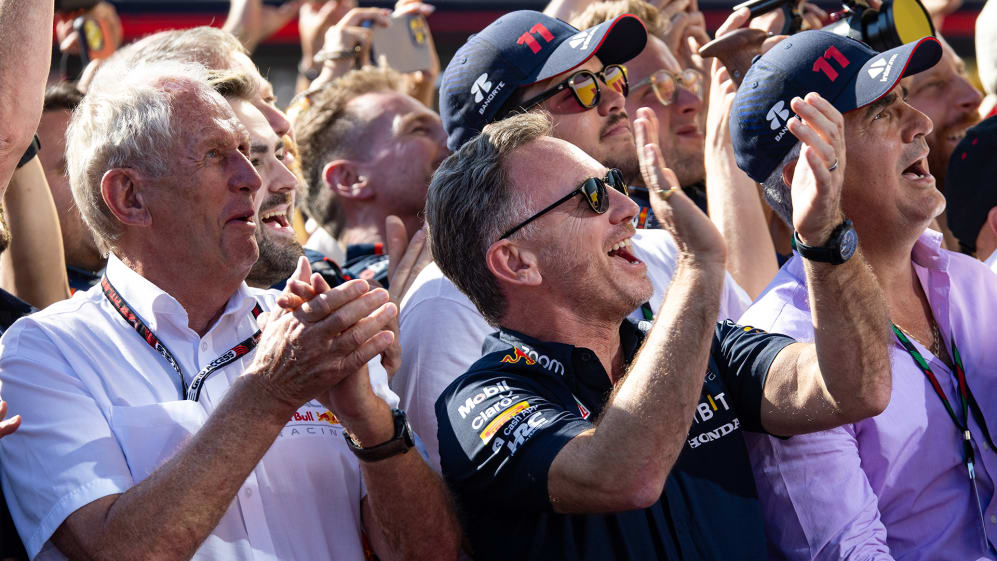 Red Bull team boss Christian Horner has taken a moment for reflection after Max Verstappen helped the squad hit 12 victories in a row with another commanding display in the Hungarian Grand Prix.
Verstappen overhauled pole-sitting Mercedes rival Lewis Hamilton off the line and never looked back to take his seventh win of the season and give Red Bull their new milestone, which surpasses the 11 set by McLaren during the 1988 season.
READ MORE: Verstappen dominates Hungarian GP to give Red Bull a record 12th successive win
Giving his take on the achievement, Horner said: "As a young kid I remember watching the McLarens of Alain Prost and Ayrton Senna achieving that incredible feat. They were an incredible team and Ron Dennis was an incredible Team Principal.
"To think that we've now bettered that, it's something the whole team here in Budapest, in Milton Keynes, everybody behind the scenes has worked so hard for, and will mean so, so much."
Horner then hailed Verstappen's driving after the reigning double world champion worked through balance struggles to emerge on top and keep Red Bull's 100% record for the season intact.
"I think he's a driver totally at one with himself, at one with the car, [has] total confidence and trust in the team," he commented. "I think what we're witnessing with him at the moment is a sportsman absolutely at the top of his game – it's a joy to work with.
READ MORE: 'What we've been doing is unbelievable' – Verstappen hails 'incredible' moment as Red Bull make history with F1 victory sequence
"[Qualifying] was disastrous as far as he was concerned with the balance, but it just pushes him on. I think what we compromised yesterday, we benefitted [from] today with a great, great racecar.
"Max is a very modest guy, sometimes he's uncomfortable with the plaudits that are given to him, but he deserves all the credit in the world for the way he's driving at the moment."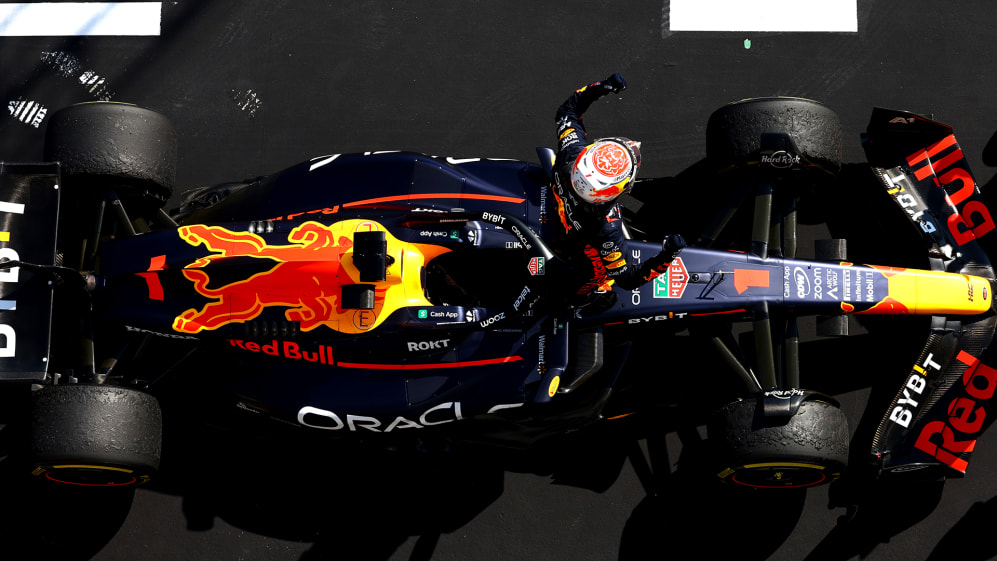 With Sergio Perez recovering from ninth to third in the other RB19, Horner also reserved praise for the Mexican as he looks to get back to the form he displayed earlier in the season.
"I think he drove a great race today," said the team boss. "I think his recovery, his overtaking was brave, his pace was fast, the way he made the places, passing Carlos [Sainz], passing Fernando [Alonso], passing [Oscar] Piastri, the strategy that he had – he was on fire today.
READ MORE: Hamilton says first-lap slump in Hungary 'didn't matter' as Mercedes remain 'long shot away' from race win
"I think a race like that only gives you a huge amount of confidence. His overtaking, the bravery that he showed… For me that was really a statement drive today to say, 'Look, don't write me off'."
As the F1 paddock moves on from Hungary to Belgium, Verstappen leads Perez by 110 points in the drivers' standings, while Red Bull sit 229 points clear of Mercedes in the constructors' rankings.