Engine change to drop Ricciardo down Mexico grid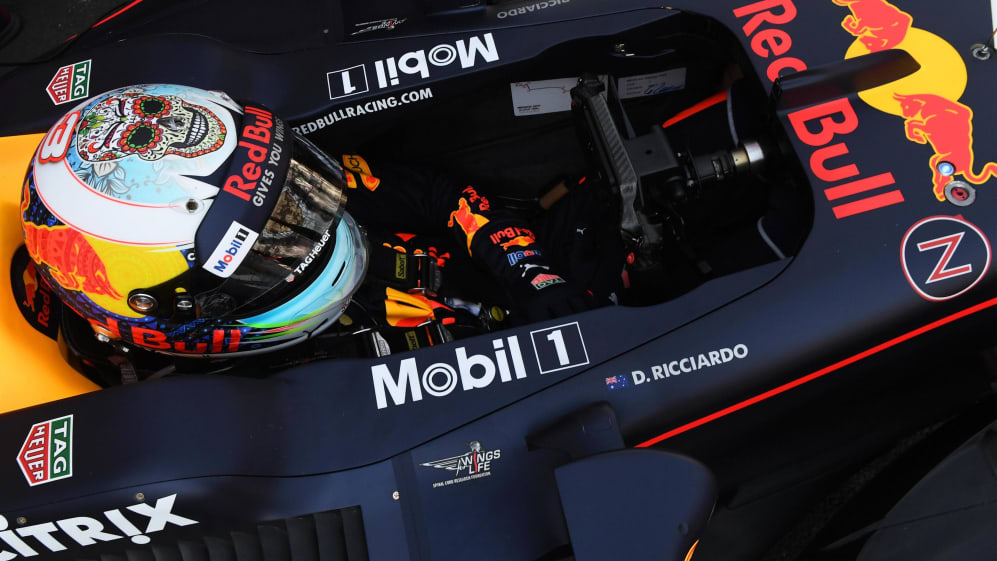 Red Bull have opted to make an engine change on Daniel Ricciardo's car following his disappointing seventh place in Mexico qualifying. It means the Australian is set to pick up a 20-place grid penalty and start this afternoon's race from the rear of the pack.
Mexico's high altitude is notoriously tough on power units, and with the one in Ricciardo's car reportedly nearing the end of its planned life cycle, Red Bull chose to change it here rather than at the next round in Brazil, where hopefully he will achieve a better qualifying position.
Ricciardo is not alone, however. Fellow Antipodean and Red Bull stable mate Brendon Hartley, who qualified 13th, is due an identical 20-place drop for changes on his Toro Rosso's Renault power unit. Like Ricciardo's it has been give its sixth internal combustion engine, its sixth turbo and its seventh MGU-H of the season.
The other late change is on the Toro Rosso of Hartley's team mate Pierre Gasly, who is set for a five-place penalty for a sixth turbocharger, taking his total grid drop for the race to 20 places thanks to earlier power unit element changes.
Previously announced power unit penalties are a 35-place drop for McLaren's Stoffel Vandoorne and 20 places for team mate Fernando Alonso.
The final starting grid will be announced one hour prior to the start of the race.