Interview
Enjoying the 'positive' pressure - Kevin Magnussen Q&A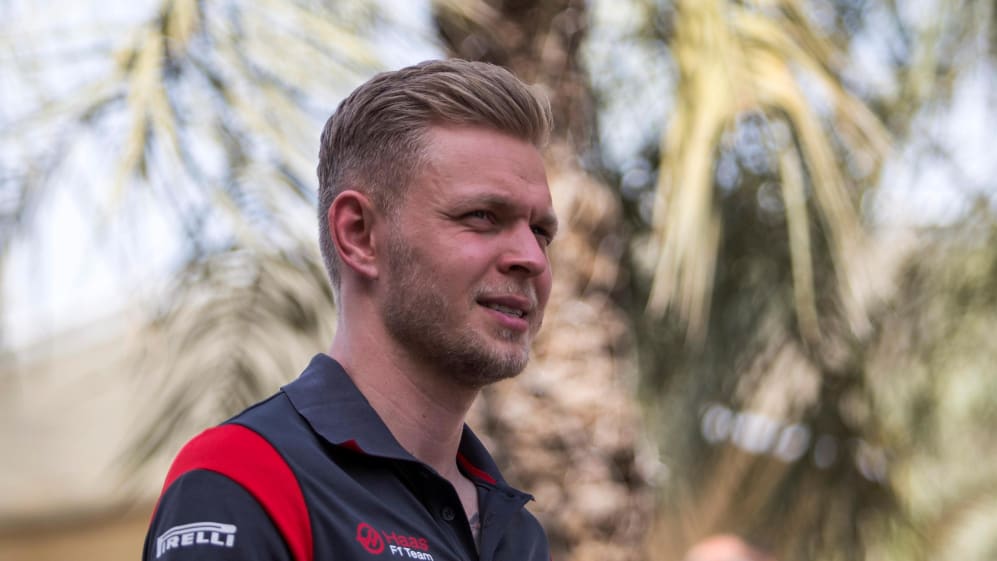 Few drivers have driven for so many teams in such a short space of time, so has Kevin Magnussen finally found his home at Haas? He's enjoying the American vibe, has a team mate who shares his experience of F1's highs and lows, and a car that boasts Ferrari's much-lauded new power unit. What's not to like? Fresh from his points-scoring finish in China, we caught up with the Dane for an exclusive chat ahead of this weekend's Bahrain round…
Q: Kevin, aged just 24 you have already had a pretty colourful F1 career - you are now with your third team after McLaren and Renault. Have you finally arrived?
Kevin Magnussen: Ha, right now I am really happy where I am. I am thankful for the opportunity Haas has given me. I can hardly wait for what we can achieve together this season. I think we will do pretty well. Fingers crossed!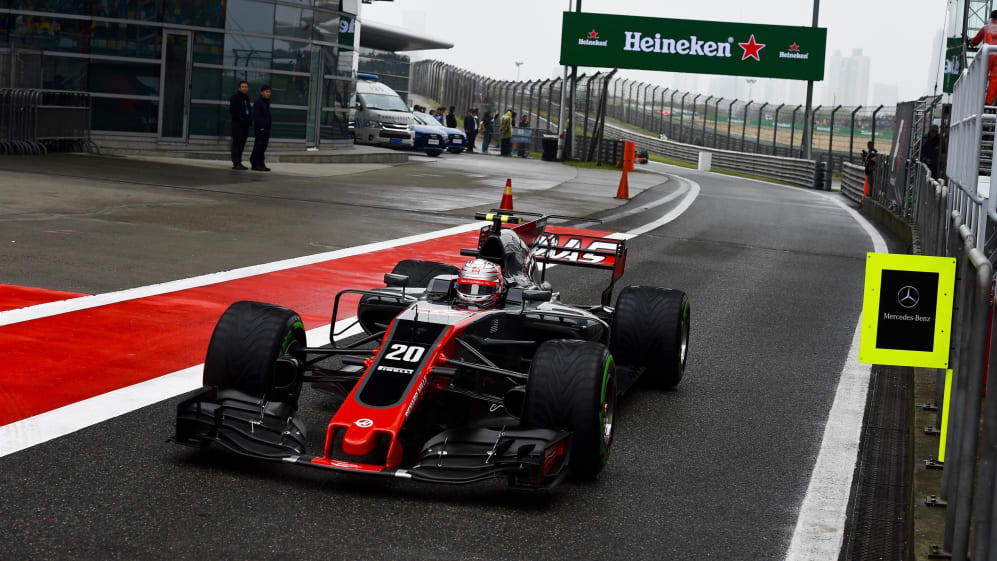 We want to get both cars into the points - that is the aim
Q: Given how your former teams are doing right now, one could argue you've done everything right. Do you feel that way?
KM: In general I am very happy with my position. The team is great to be with. As new as they are, they are delivering results - and I want to be the one to help them go even further.
Q: You have been with a very British team, then with a very French team and now it is an American team: is there a significant difference?
KM: In some ways, yes. Yes, we do have a lot of English and Italian people in the team, but the ownership is American so I would say that the spirit in the team is American. I would say we have a really cool atmosphere. It is less tense. There is pressure, of course, and everybody is hugely motivated and keen and hard-working, but it is not a kind of negative pressure. Other teams have big companies that need results, right now. But we are here to compete and perform in the best way we can without any timeframe or any set goals. We do the best we can - and this team has proved that without that unnatural pressure it is also possible to deliver. It is a better environment that creates a good atmosphere.
Q: The last time we spoke at the end of the 2016 season you were pretty confident you would be staying with Renault. Why didn't you stay - or why was Haas the better deal?
KM: Haas gave me a good offer. And it felt like a place that I wanted to go. I am really happy with my decision. Not a doubt or a second thought.
Q: At Renault you were the one delivering the points - now it's you again at Haas…
KM: …but that will change. We are only at the beginning of the season. Romain (Grosjean) will for sure also score points. I am sure we will have a very enthusiastic and successful season.
Q: Your team mate has also had some pretty hard moments in his F1 career. Is that something that bonds you together?
KM: Let's put it this way: he also understands the tough side of Formula 1. He has gone through it as well. But now he is also happy with where he is - maybe this bonds us! (laughs)
Q: The last race in China was a pretty good showcase for you, despite difficult tyre choices, the safety car, and uncertain weather conditions. Can you recall the crucial moments that led to you finishing P8?
KM: The crucial moment is a very simple truth: keeping out of trouble. We had a very slow start so I fell nearly down to last position - I think I was P18 or something. And it was crucial from there to go on the right tyre after the intermediate - the supersoft - and then do another supersoft (stint). So our strategy was perfect to fight your way back.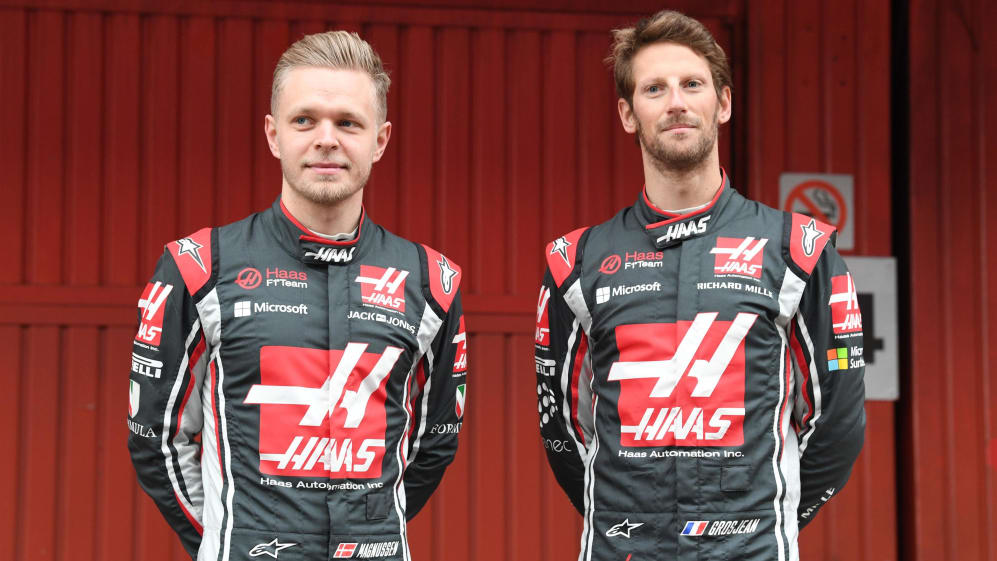 Now he is also happy with where he is - maybe this bonds us!
Q: So P8 was a very welcome result for you?
KM: Oh yes, it is nice to get points on your board and get started in a nice way with your new team. But that will by far not be the end. Our car is good enough to go much further. And not only once.
Q: Bahrain is a completely different scenario to Shanghai - hot and dry. Only the drivers from the top-three teams tested Pirelli's new tyres (on mule cars) in such temperatures prior to the season. Will that be an advantage for them this weekend - on top of their more competitive cars?
KM: Well, the (midfield) teams we are fighting don't have more experience than we have. The big teams might have an advantage, but on the other hand the cars that they used (for tyre testing) were so different to those we use now.
Q: So in the context of the midfield pack, what do you expect this weekend?
KM: Not much difference to Shanghai to be honest. Even if the conditions are extremely different. The plan is to get into the top ten, even if I am aware that the midfield is a crowded place - and my guess is that it will be for at least the first half of the season.
Q: Will you benefit from the huge leap Ferrari have made in terms of their engine?
KM: I wasn't with the team last year to be able to say anything about the differences from 2016 to 2017, but what I can say is we do have a very good engine!
Q: So what's the target for Sunday?
KM: Right now it's not so much about me, but about where we end up as a team. We want to get both cars into the points - that is the aim.