Enter our Christmas giveaway now to win exclusive F1 prizes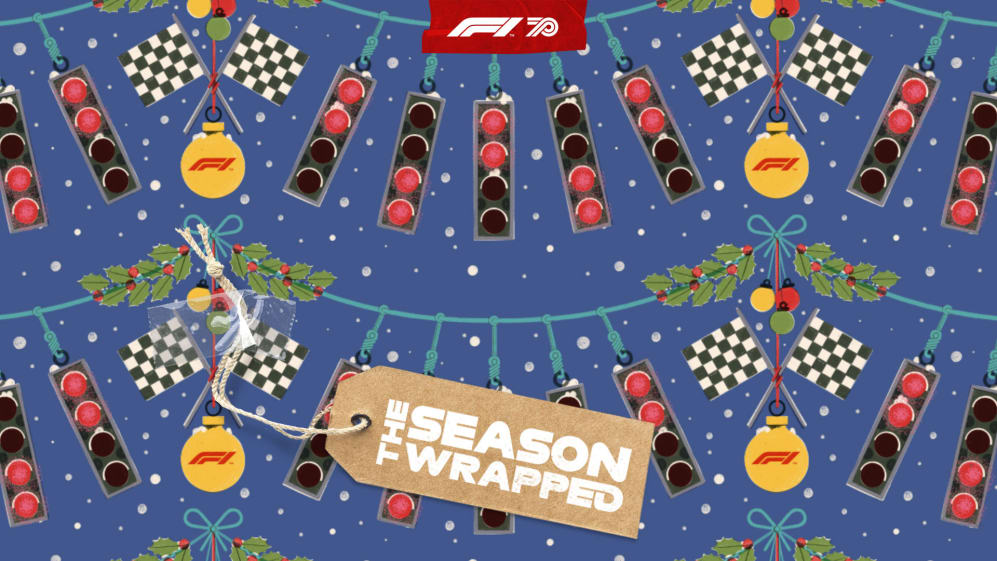 The 2020 F1 season has been tough one for so many reasons. But amidst the carnage of postponed races, broken records and jaw-dropping podiums our circuits were missing one crucial element – the fans. Yet that didn't stop you from roaring louder than ever.
So as a thank you for your unbreakable passion, we're giving you all a festive gift – in the form of F1 wrapping paper that you can download for FREE. Six festively-fuelled designs that ensure you've got the best looking present under the tree. But before you scream "Get in there!" we've got even more treats up for grabs...
On Christmas morning you could get your mitts on exclusive F1 gifts in our Season Wrapped giveaway. Forget another pair of socks – you could be virtually 'unwrapping' 2021 GP tickets, signed memorabilia and much, much more.
Want the wrapping paper? Want the competition entry? Want both? Just head to f1.com/giveaway and tuck in.
Happy Holidays.