F1 Unlocked
EPIC REWARDS WITH F1 UNLOCKED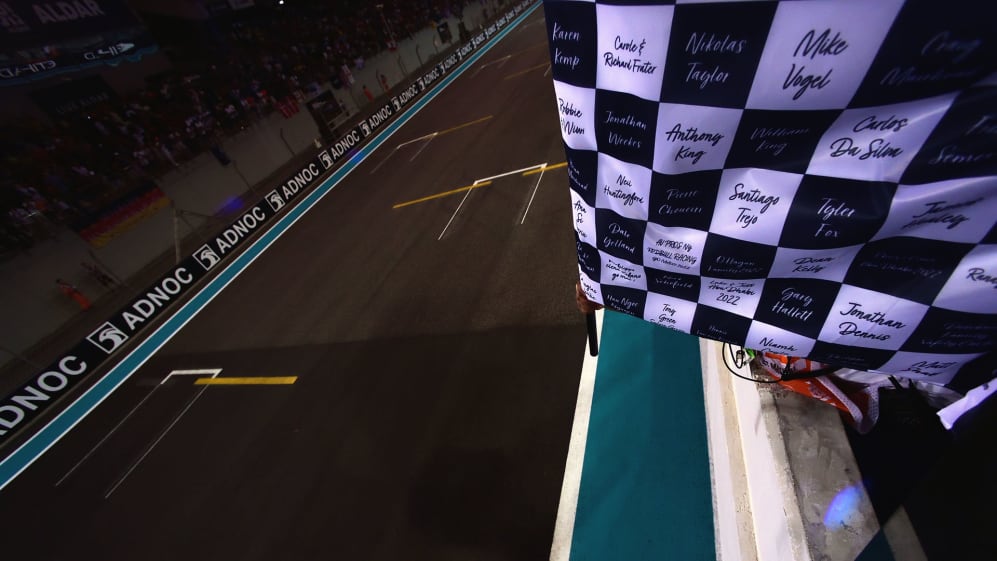 Welcome to the home of your exclusive F1 Unlocked rewards. Digital giveaways. Driver voice notes. And with chances to get your name on the chequered flag. Fill your boots and download your unique rewards below.
SET YOUR OWN F1 WALLPAPER
In your heart. On your phone. Downloadable wallpapers are here. And they'll be coming in thick-and-fast as the drama unfolds in 2023.
DOWNLOAD YOUR F1 WALLPAPERS HERE
COMING SOON: GET YOUR NAME ON THE FLAG
Get your name printed on a square of an official F1 chequered flag. Ten squares will be filled with fan names. Does a square have your name on it?
COMING SOON: SET YOUR OWN F1 DRIVER ALARM
Never miss a race again. Open your eyes to the ultimate race day wake-up call and schedule your own F1 driver alarm. Watch. This. Space. It's coming soon...
To read on, sign up to F1 Unlocked for free
You'll unlock this article and get access to:
Live leaderboard data
Epic experiences and rewards
Money-can't-buy competitions