Ericsson keen to go out on a high after career-best qualifying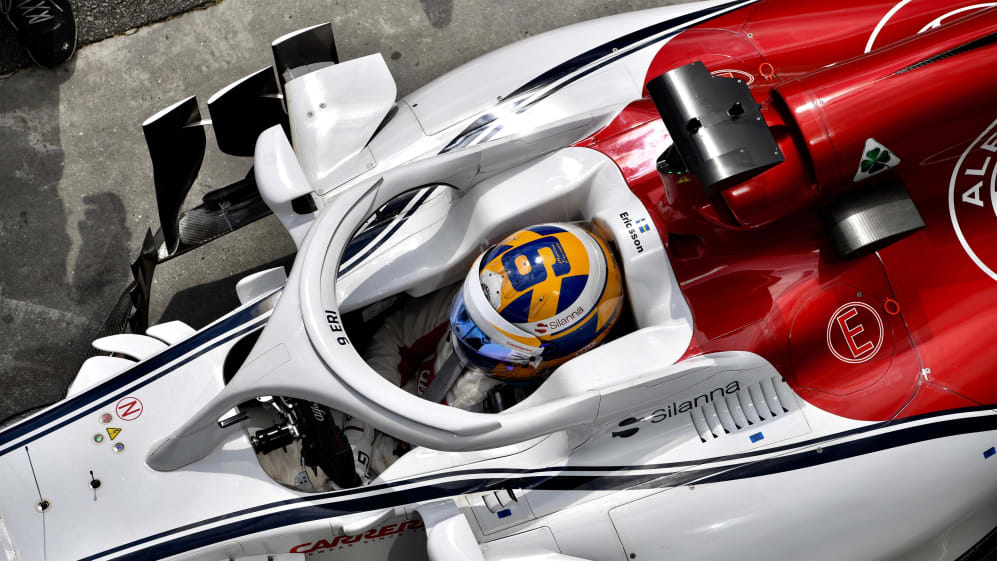 It may be too late to keep him on the Formula 1 grid for next season, but Marcus Ericsson had 'no complaints' after putting in the best qualifying performance of his F1 career on Saturday in Brazil.
Ericsson, who will combine Sauber reserve duties with an Indycar race campaign next year, beat his Ferrari-bound team mate Charles Leclerc around Interlagos to clinch seventh place – which will become sixth on the grid thanks to an engine penalty for Red Bull's Daniel Ricciardo.
"I'm super happy, it feels great," said the Swede. "P7 on the grid – P6 even with the penalty of Daniel – so it couldn't be better. Best of the rest behind the top teams and my best qualifying performance in Formula 1 – so not much to complain about today.
"I'm leaving after Abu Dhabi, but I want to leave on a high and I want to show what the team is missing. I scored points the last few weekends, now P7 today, so keep doing that to really go out on a high and then I have an exciting thing going for next year as well."
Ericsson's performance was all the more impressive given the changeable track conditions in Sao Paulo, where rain threatened throughout the session – but only materialised for some of it, and only in certain places.
"The tricky part was it was raining in some corners, some corners were dry, so you had to push 100 percent in some corners and then back off a little in others. So it makes it quite tricky – you have to do a lot on feel. I am happy that I managed to do that in a good way today.
"Tomorrow will be interesting again with the weather – let's see what it does. We're starting P6 and P7 with the Sauber cars, so we have a really great opportunity to score some big points for the team so it's going to be an exciting afternoon."
Ericsson, who is coming to the end of his fifth F1 season and his fourth with Sauber, was overshadowed by his much-vaunted team mate in the early part of 2018, but has come on strong in recent races – and Leclerc had nothing but praise for his showing today.
"Obviously in a battle with your team, you always want to be in front of your team mate, but Marcus did an incredible job," he said. "What a lap he did in Q3 - and I couldn't match it today."
The previous best grid slot for Ericsson was ninth place at the 2015 Malaysian Grand Prix.