Ericsson misses FP2 after morning crash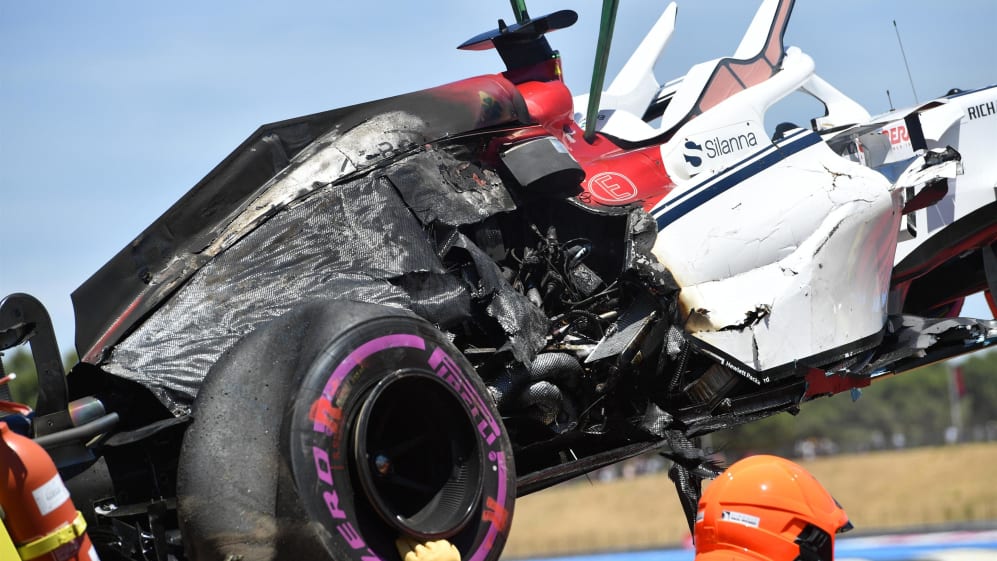 Marcus Ericsson will play no part in Friday afternoon's second practice session in France, thanks to damage incurred to his Sauber after it caught fire following his crash late in FP1.
Ericsson had displayed promising pace in the morning session, but with less than five minutes remaining he went into the barriers after losing control at Turn 11.
Though the Swede was unhurt in what did not appear to be a huge impact, the subsequent fire meant significant damage to the rear of his Ferrari-powered C37.
"For sure for Marcus it was a tough session this morning and he won't do FP2 this afternoon, but let's see tomorrow," said team principal Frederic Vasseur.
Missing the session will be particularly frustrating for Ericsson, given that the latest updates Sauber have brought to Paul Ricard appear to be working.
"We have a small update on the car," confirmed Vasseur. "It was difficult to see this morning, but step by step we are improving. The first target was to catch up the field and I think we did it."
That was verified by the FP1 times recorded by Ericsson, who finished the session 14th, and team mate Charles Leclerc who was just ahead in 13th.