Ericsson: Modified approach behind strong Spa performance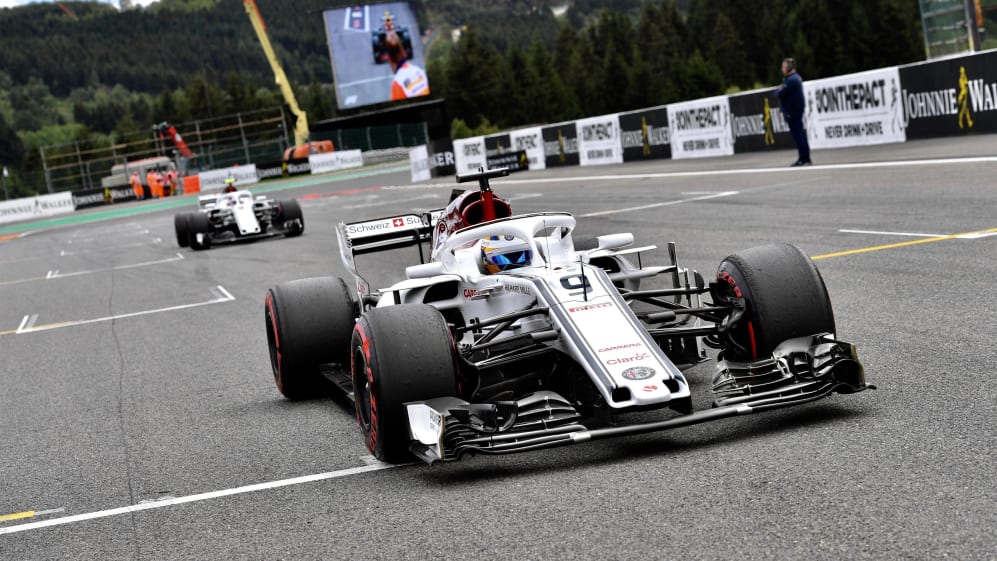 Sauber's weekend may have been somewhat overshadowed by Charles Leclerc's involvement in the opening lap incident at Spa. But Marcus Ericsson says his fourth top 10 finish of the year for the team is the result of a modified approach – and one he's hoping will help him net a drive with the team for 2019.
A disappointing qualifying performance saw both Saubers hit reliability issues in Q2, and that was compounded by Leclerc being taken out by Fernando Alonso at the first corner. Having avoided contact at the start, Ericsson ensured the team didn't leave Belgium empty-handed by producing a solid drive to a 10th place that he hopes will be the starting point for a strong second part of the season.
"I'm a second half of the year type of guy!" said Ericsson after the race. "For some reason I'm always strong in the second half, but I had a good summer break and I've been analysing the first half. I tried to go into this weekend with a bit of a different approach, trying to focus even more on myself and sort of feel the car more and I've been really focusing on that and my feeling when I'm driving.
"It felt like all weekend I was more comfortable in the car than I have been for a long time. All weekend I've been really strong, I've been really on the pace both on Friday and even on Saturday in qualifying.
"It was a shame I couldn't get the second run in Q2 because then I think we could have been ahead of the Toro Rossos, because Q1 was really strong. But all weekend was really, really strong.
"Also compared to Charles, which is the easy comparison that everyone makes, and I think me and Charles this weekend were very closely matched. That's the objective for me, to take the fight to him, and I think I did a good job there. I need to continue that in Monza next week."
The summer break saw a volatile driver market emerge, with ongoing uncertainty about a number of midfield seats following Force India's change of ownership. And it's this situation, Ericsson believes, that makes his performances in the next few Grands Prix even more crucial.
"It's very important and I think this time of the year is going to be critical," he said. "But I just look at it now, in the last five races I scored points in three of them and scored double the points of my team mate in the last five races.
"I think that's a good statistic that's important to show to Fred and [the team] as well to see that I'm making a difference. So I need to continue that and continue that form because it's going to be critical for me getting a contract for next year.
"Now the team is getting better and better and I know the competition for the seats is a lot higher than it's been for the last two or three seasons here. Now it's a very competitive environment here and I know there are a lot of drivers interested. So I need to continue to score points and make good performances."
WATCH: Ericsson battles Toro Rosso's Hartley at Spa