Ericsson relieved to end record points drought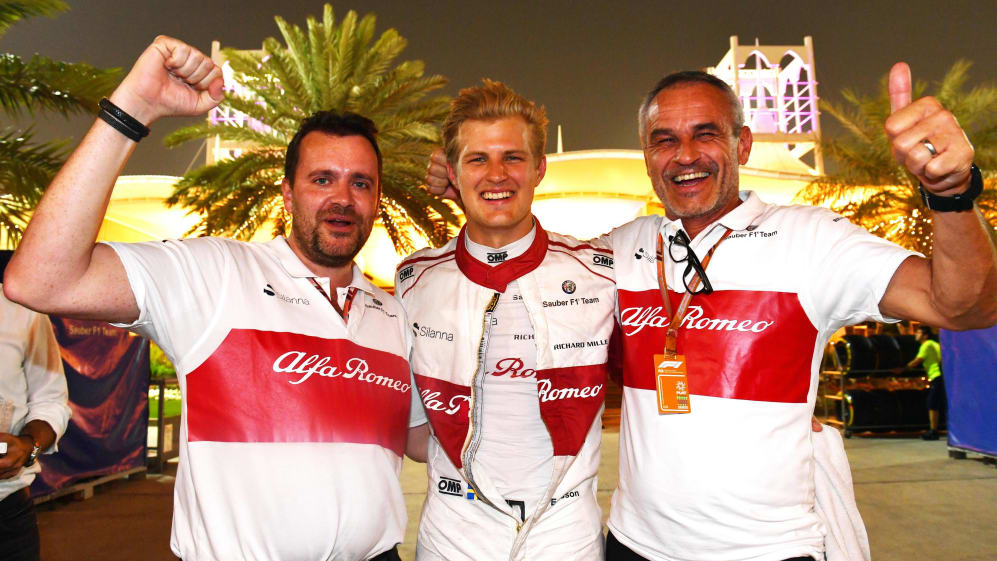 Fifty races. No F1 driver has even gone longer between point-scoring results. So no wonder Marcus Ericsson was mighty relieved with his ninth place for Sauber in Bahrain.
Ericsson was also ninth for Sauber in Italy 2015, but despite registering 11th places four times since, he had not broken back into the top ten until Sunday.
"It's a great relief because I've had some really difficult years the last few years," said the Swede. "I've worked really hard and I've had some really great performances and races.
"I've been very close [to the points] but there's always been something happening - a Safety Car or something - when I've been looking to try and score those points."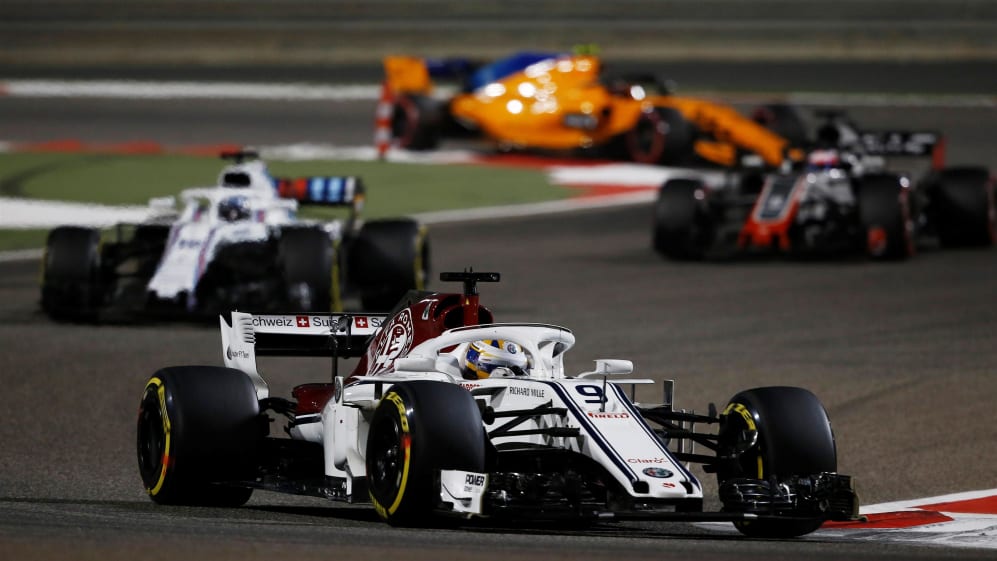 A few overtakes and some really good fights - that was really enjoyable
In partnership with Alfa Romeo, Sauber have been enjoying a more competitive start to their season than last year and in Sakhir impressively pulled off a one-stop strategy that saw Ericsson climb from 17th on the grid to secure two points.
"To be able to do that has been a big relief and you can feel a weight lifting from your shoulders, for sure," said Ericsson. "Because even though the car has not been there to score points, it's what we're here for – to score points.
"When you don't do that, even if you don't have a car to do it, it's still frustrating. So that's why it's such a nice feeling to be back scoring points."
Ericsson judged his race pace perfectly to finish in the top ten and admitted it was a real test of his patience to resist battling with certain other cars, having been running as high as sixth at one stage.
"It was great because the last few years there haven't been many overtakes and I had a few overtakes and some really good fights. That was really enjoyable, I loved it, it was so much fun. Also the race was such a difficult one because I knew I had to do this one stop to be able to score the points and it was really critical on the tyres and on the fuel to make it all the way to the end.
"I knew I had to be clever to not overstretch my tyres and not fight people too hard that were coming on fresher rubber. The McLarens were coming in the second stint and I knew that I had a very long stint on mediums to complete to get to the end and it was all about trying to be clever there and defend, but not defend too hard and not overstretch the tyres, because I knew how critical it was going to be to really get to the end.
"We've seen before that people can come in the last five laps with fresh rubber and be so strong and then it's difficult to defend if you don't have anything left. So it was a very tactical race that had to be done and I'm very happy that I managed to pull that off."
Although his strategy was different to much of the field, Ericsson believes such a result is a realistic target for Sauber at every race given the competitiveness of the team's 2018 car, which this year benefits from a current-spec Ferrari power unit.
"I think we bring this performance and the confidence we have this weekend with us to China. Both in Australia and here we've been in the mix in the midfield and we aim to do that again in China and see where we can do.
"But this is a great boost for everyone, it's a great reward for all the hard work over the winter for the guys in the factory. And on track everyone did an excellent job. It was the result of great teamwork because strategy was great, set-up was great for the race, and everyone contributed.
"The pit stop was very good, too, so it was all about the teamwork and we need to continue that. If we are all on top of our games we can be there and fight for points every weekend, I'm convinced about that."
Ericsson's result gave Sauber their first points since Azerbaijan last year and put them well on their way to matching their 2017 total of five, all of which were scored by Pascal Wehrlein.