Interview
Esteban Ocon Q&A: Out-working Perez key to beating him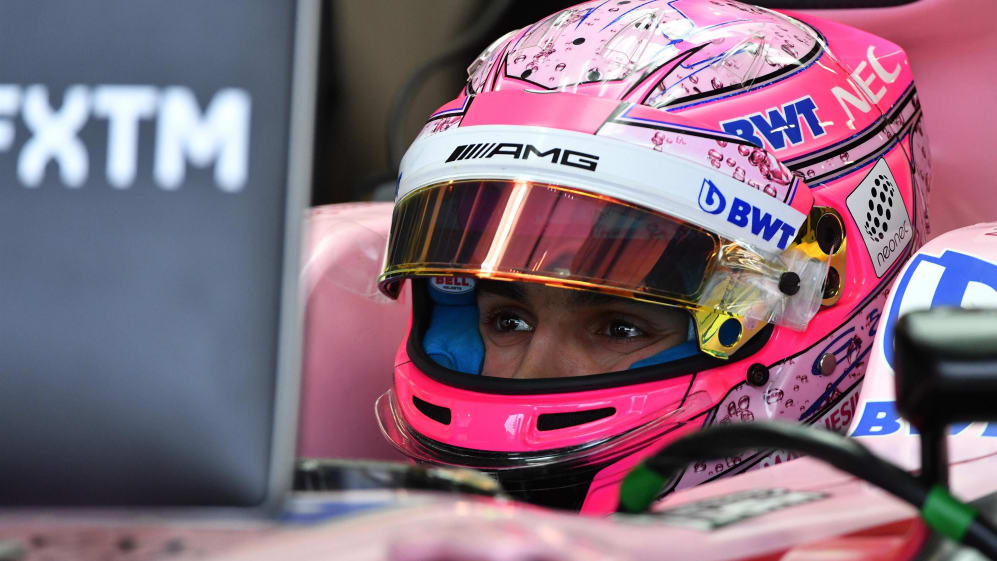 Esteban Ocon beat Max Verstappen to the 2014 Euro F3 crown and followed it up by winning the GP3 title in 2015 - but even with such pedigree, he has proved something of a sensation in his first full season in F1. Having racked up more points finishes over the first 11 races of 2017 than any driver outside the top three in the championship, we sat down with the Frenchman to discuss his growing reputation, his relationship with Force India team mate Sergio Perez - and why he'll never forget where he came from…
Q: Esteban, for many you are the sensation of the season with a score of 45 points and P8 in the standings. Did you ever envision that you would make such a splash in the first half of the season?
Esteban Ocon: Am I really? Wow! But the reality is more sober: you cannot plan success! We respect the targets that we set at the start of the season – which means scoring points at every race. And that is pretty much what I am doing!
Q: So there is a good portion of self-confidence on your side, being thrown into a team that expects results. That was not really the case with Manor…
EO: I have to work very hard! I have a lot less experience than Sergio (Perez) so I have to catch up on so many details that come naturally to him. Before and after each race I am mostly in the factory for simulator work. I think that is what makes a big difference.
Q: How much more time are you putting in right now than your team mate?
EO: I don't want to say a number – so let's put it this way: a lot more!
Q: From 11 races you've finished 10 times in the points – only in Monaco did you fail to score. What were the best moments of those ten races?
EO: My personal best race was Canada. There I was feeling the best. But a great memory was also Barcelona. When the guys climbed the fence and were shouting at us – that was very special. In that moment finishing in P4 and P5 was just like a 1-2 finish!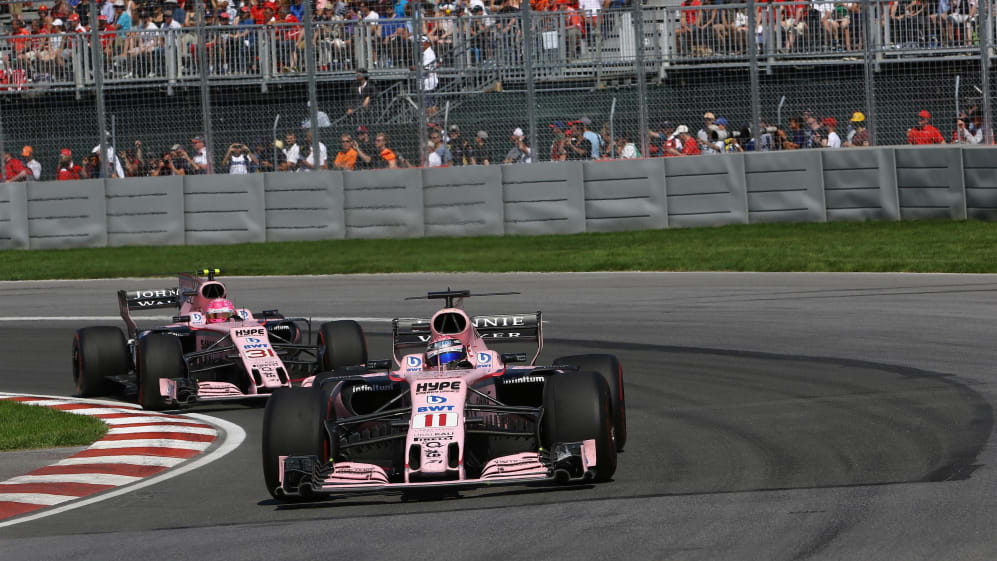 Q: We still remember the Baku race where you took out team mate Sergio Perez. He later said that he could have won the race – and you ended his points streak of 15 races. How intense was the conversation afterwards?
EO: We ended his 15-race scoring streak! We! I went to the factory right afterwards and the team said that it was a race incident and that we both made mistakes. Of course that shouldn't happen – but a race on such a track is close to a state of emergency. We have been told that we should be more careful in the future as it was not only his fault or only my fault. End of story.
Q: Do you think you've been a rather big surprise to him?
EO: I hope! I am not here to stay behind him all the time. I want to push – very hard.
Q: When looking back at the start of your F1 career it could read: one man's joy is another man's sorrow. Last year in Spa you inherited Rio Haryanto's seat at Manor due to his financial situation. How else would your F1 career have started without that situation?
EO: To be honest: I have never thought about it! Never! I probably would have finished the DTM season with the hope of entering F1 in 2017. But it probably would not have been with Force India. My guess is that it would have been tough to find a cockpit as Manor stopped at the end of 2016. Gee, I don't even want to think about it!
Q: Have you ever talked to Rio?
EO: No. I don't really know him.
Q: But his misfortune was to your benefit…
EO: Oh, it's never nice having to think about something like that!
Q: But you used your chance. And that should make things easier.
EO: Thank you for saying that. Yes I hope I used my chance well!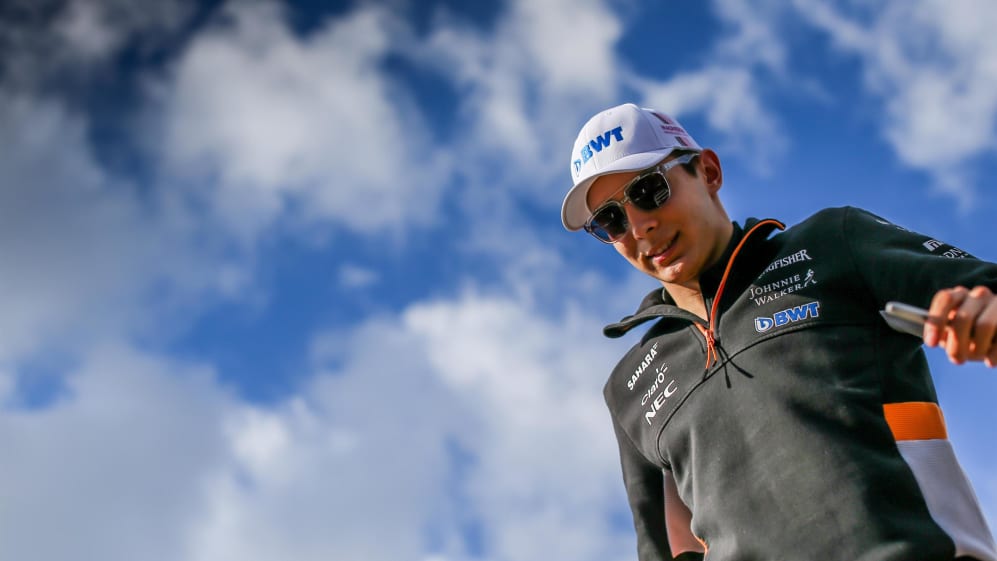 Q: There is another youngster who raised eyebrows this season: Lance Stroll. Both of you seem to be earmarked for success in F1, but your paths to the top seem very divergent. He was backed by his wealthy father, while you and your family lived in a caravan for years because your parents sold their house to finance your racing. Will we see a sequel of the 'Hamilton/Rosberg: who is hungrier for success'-rivalry in the future?
EO: Ha, to be honest: I hope so! Lance is a great guy and I hope that he will succeed in the future... behind me, though! (Laughs) But yes, without my racing success – that the pieces of the puzzle fell into the right places – I probably would now be working as a mechanic or have another simple job. The McDonalds example [Ocon said he'd be flipping burgers if Toto Wolff hadn't stepped in to help his career] was just a joke but it went viral worldwide – but being a mechanic would have been the biggest likelihood. So yes: I am hungry. I know where I come from and I know of all the sacrifices my parents have put in to make my career possible. Probably this is a similarity to Lewis!
Q: You have worked very hard from a young age and you knew that if at any stage you failed to deliver you could put the whole family in difficulty. If you look back now, how did you manage having that huge responsibility resting on such young shoulders?
EO: I only can say if I had not have succeeded it would have been terrible. I had big, big pressure from a very young age. I was not a normal kid! I didn't have a kid life! Probably you could say that I went straight from being a toddler to an adult life. Sure that is a bit exaggerated – but when you are so young you feel that way. I understood the facts of life from very early on. It was a hard time – but now it is time for me to enjoy! (Laughs)
Q: When looking at you it is hard to believe that such a slim person can race these 2017 F1 cars that all the drivers say demand another level of physical fitness. Is it all a matter of will?
EO: No, it is training – believe it or not. If you put me up against somebody who is twice as big as I am I promise you he is not stronger! I wish it was more a matter of will - then I would make the front row and podium all the time! (Laughs)
Q: The Budapest race means you will have completed one full F1 season in terms of the number of races you've started. That must have made you extra keen to perform well…
EO: Do you know what my dad told me before I flew over to Budapest? He didn't say anything about one full season, he just said 'Be careful on Sunday because everybody wants to do well before the holidays. This race will stick longer in people's heads'. I agreed! [Ocon finished P9].