Feature
Esteban Ocon: The Mercedes man waiting in the wings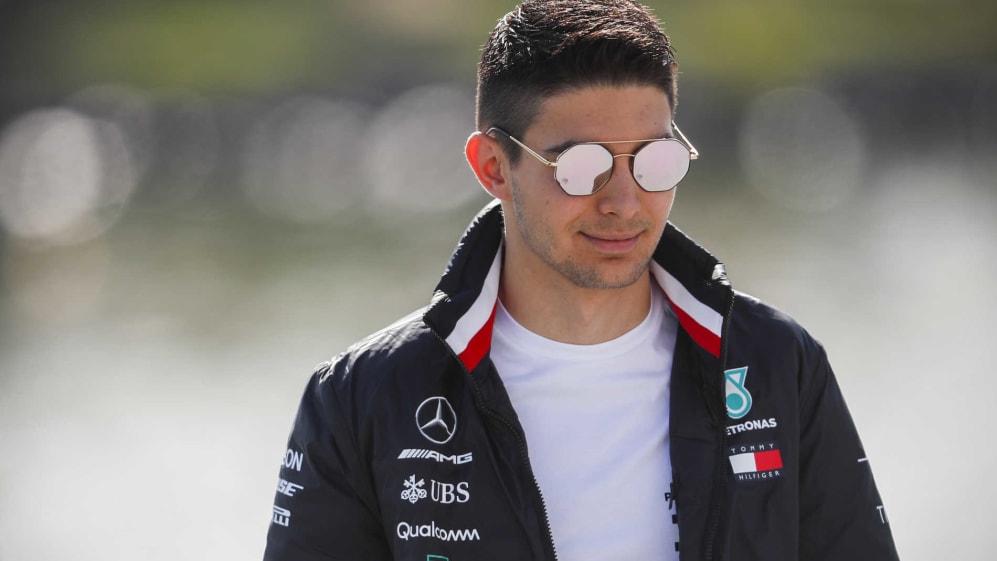 It's decision time at Mercedes. Do they stick with Valtteri Bottas as Lewis Hamilton's team mate for another season in 2020 or twist and promote reserve Esteban Ocon to a race seat? It's a huge call. Ocon is at a disadvantage as he's not racing – but that hasn't stopped him doing everything he can to prove his worth…
"They had to change the brakes after five laps," says Ocon with a smile. We're sat in a Mercedes AMG GT-R hurtling down the long final straight of the iconic brake-busting Circuit Gilles-Villeneuve. "The brakes are on fire every lap. The braking here is so big, it's really difficult for the car." There are many facets to the role of reserve driver and one of them is to give passenger rides to a few lucky guests during race weekends as part of the Pirelli Hot Laps programme.
This is one of the better parts of the job, he agrees, as we drift around the hairpin. No surprise there, given he's a racing driver, but after losing his seat at Racing Point (Force India when he joined) at the end of last season, there's been a distinct lack of racing – or indeed even driving. Sure, he spends hours upon hours in the simulator – but it's not the same. "I'm working hard on next year," he says. "I'm also learning so much at Mercedes. When I come back, I'll be a much more complete driver."
A hot lap of the Montreal track, with Ocon at the wheel, takes just two minutes 54 seconds. Nowhere near enough time for us to really dig into life at Mercedes and find out what he's doing to find a way back onto the grid. We agree to catch up again. So ahead of the summer break, in the inner sanctum of the slick Mercedes motorhome, without the distraction of a fast car, we reconvene.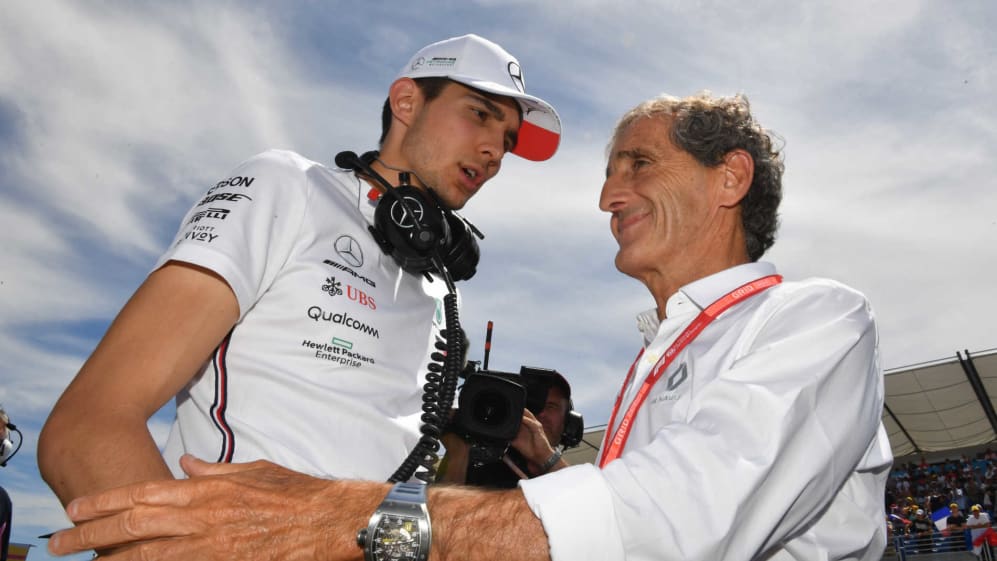 Ocon has been part of the Mercedes family since 2015. As well as regularly testing the Mercedes during in-season tests, he has half a campaign with Manor and two years with the then midfield leaders Force India. In 2017, his first with Force India, he scored in all but two races – and across both seasons compared very strongly with the highly-rated Sergio Perez.
It was like a punch in the stomach when it emerged he would not retain his seat at the Silverstone-based team and hopes of a lifeline at Renault were extinguished when they signed Daniel Ricciardo. "It was not an easy thing," he says. "We talked with [Mercedes boss] Toto [Wolff] and my management side in Mercedes and they told me not to worry, I would be having a chance in F1 in the future. Of course there were phases where it is a bit quiet so you doubt things a bit, but discussions started quite some time ago – so I'm pretty confident it's going to be OK, fingers crossed and touching wood!"
I want to stick to F1, stick to the team, so that no one forgets me
After taking some time to come to terms with the loss of his race seat, Ocon rebounded with an infectious enthusiasm, knuckling down and integrating himself into the Silver Arrows. "It's very good for me to be here and part of the team already," he says. "This team is so successful and has so much knowledge. That knowledge is priceless. I've worked so much on feedback, on just working for the team. In my position, there is no performance to gain on my side.
"The only job I have to do is to perform properly from what the team want in the simulator. At the moment, that's what I'm doing. We had a lot of discussions on what I should do and where I should improve and if the guys were happy. From the amount of driving and hours I do, I'm definitely taking a lot of knowledge from that. Also as a driver, it's going to help me with focus. I do so many hours at different times of the day. We're looking for between one or two-tenths during more than 200 laps. It's very hard, but it's good and I'm happy I'm doing it."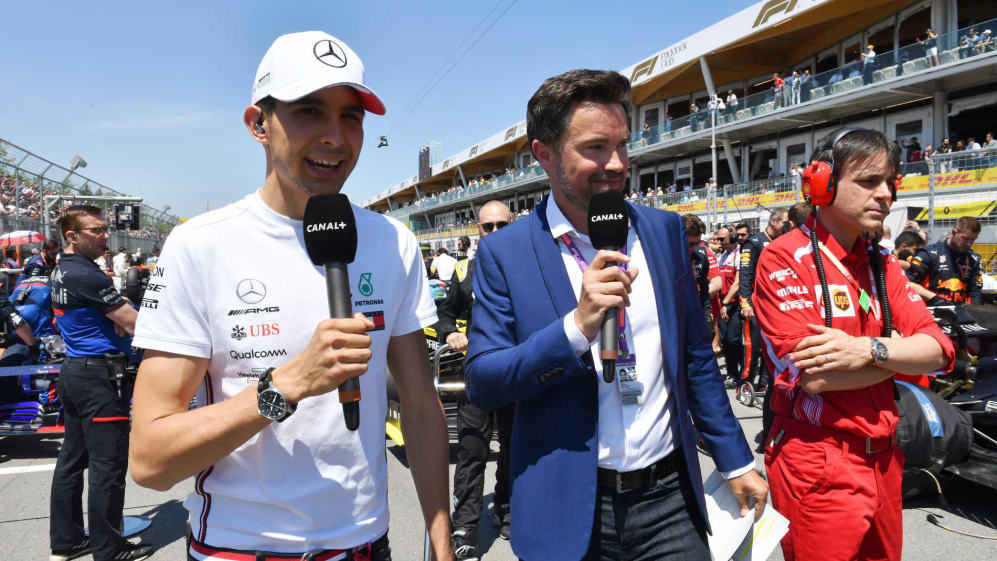 We speak just a couple of hours after Ocon has arrived at the track. According to an app on his phone that tracks his sleep, he's had just 26 minutes of good quality sleep from Friday into Saturday. That's because he spent nine hours in the simulator, after the conclusion of Friday practice, with breaks limited to the bathroom and dinner. He then headed home for less than an hour to get some rest and pack his things before jumping on a plane to ensure he was at the track comfortably in time for the start of final practice. He does that for all European races. The lack of sleep does not bother him. It's what needs to be done.
"I insisted I wanted to be at the track," he says. "I don't want to be working at the sim and not come over. The guys said yeah, it's going to be hard. I said yeah I agree but that's the way I want to do it. Even if I don't sleep, I want to be at the track. It's hard. It's definitely hard. But it's alright. There's much worse in life. And I can sleep early on Saturday night and get rested for Sunday."
In a single session, Ocon will regularly complete over 1000km of driving. It's an astonishing work rate. "It helps me understand from a team point of view what a team wants from a driver," he says. "This is the aspect I have learned the most. Spending a lot of time with the team, listening more to the team than to the drivers. I'm plugged to the wall, working in the sim. I'm hearing a lot more the team, than the drivers. I hear 35% the driver and the rest is all the team. I see what they need from a driver, and also the way they want to approach things."
Face time in Formula 1 cannot be underestimated. Miss a Grand Prix or two and it's amazing how quickly you can drift out of people's thoughts. Ocon did not want to risk that. "If you're not at the track, people will forget you," he says. "This is also probably a part of why we didn't go somewhere else this year. Our target is to be back in F1. My only goal is to be in F1. Of course, if it doesn't work next year, I will have to look at something else. But it's not the target. This is also the reason why I'm staying here every race. I want to stick to F1, stick to the team, so that no one forgets me."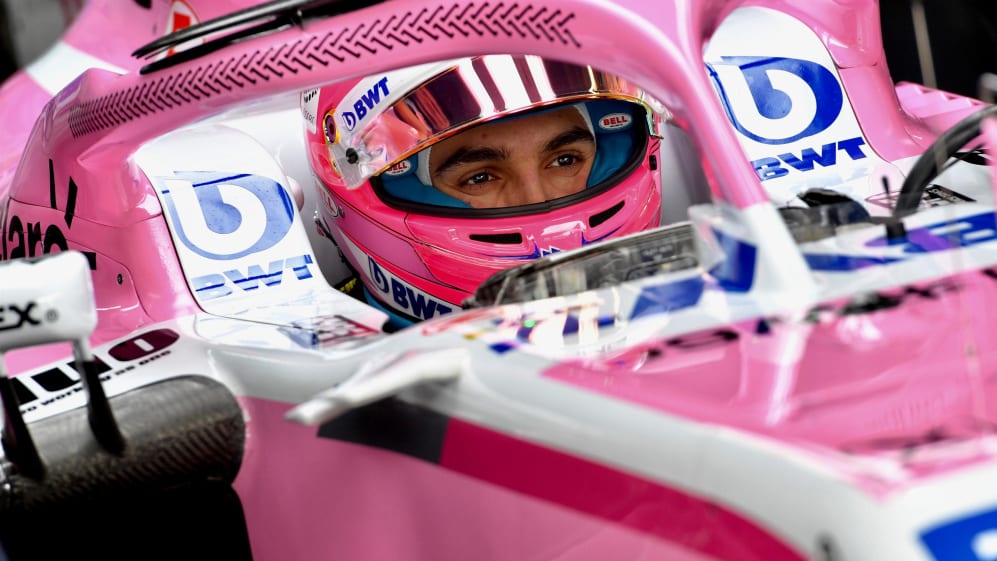 This is why he insists on attending all the races. He can stay in contact with not only those at Mercedes but also other drivers and team personnel – the people who make the decisions. He also does media work, providing expert analysis with French TV company Canal Plus. "This stuff won't make me faster," he says. "But it makes me learn different things as a person. It's important to understand that it's not only you who works hard. Other people, like the media, have a tough job. I've seen a lot this year."
He admits that he "does not know" if the absence of any sort of racing programme this year, alongside his F1 reserve role, will hurt him. He has too many races under his belt to qualify for the young driver days at the in-season tests, which means he is relying on driving in Pirelli tyre testing for some current car action – but as yet, any running has not been defined.
But while he concedes it will "take me some time to get up to speed", but he does not think it will take long. If he gets the nod for next year, "the winter tests should be enough" to get back in the groove. "I think in one year, the changes are not massive," he adds. "If you miss two years, it's a big step."
When he's not embedded with the team or in the simulator, he's fulfilling sponsor obligations, doing passenger laps or networking in the paddock. And when not at the track, he's maintaining the same training regime as if he were a race driver. "If I have the chance at some point, I need to be ready to jump in the car," he says. "I'm ready now."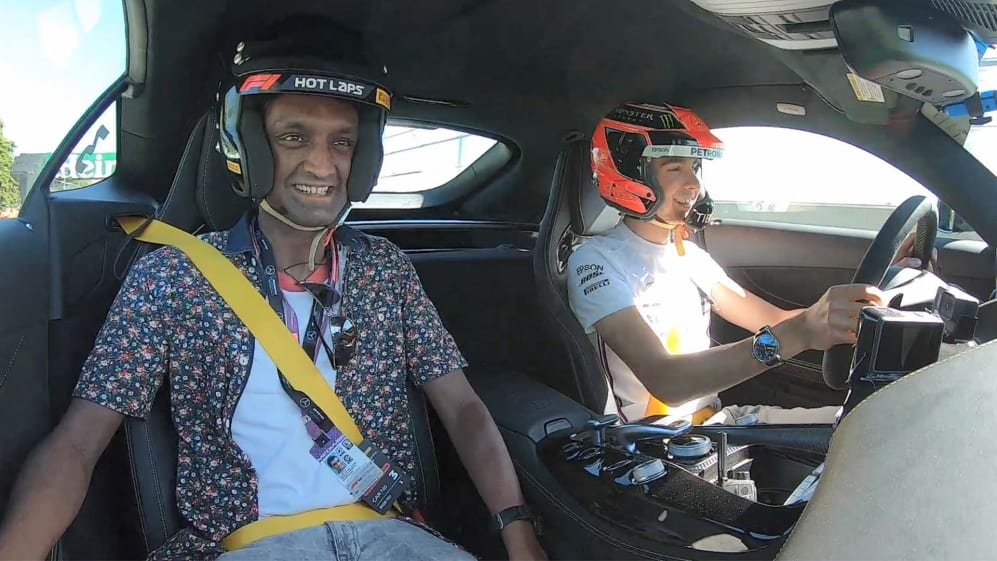 The Frenchman talks to Wolff and his Mercedes management team "every week" concerning his future and seems to be doing everything right. Lando Norris's explosive start to his F1 career with McLaren has been helped in part by the way he embedded himself in the team, allowing a seamless transition when he earned promotion to a race seat. Ocon will be hoping for much of the same should he get the nod to race alongside Hamilton – or indeed at a rival team on the grid next year.
Ocon hits the brakes on the approach to the final chicane at the Circuit Gilles-Villeneuve, this passenger ride arranged by Mercedes' fuel and lubricants supplier Petronas coming to a close. He attacks the inside kerb, which pitches the car out wide towards the Wall of Champions, a barrier that has claimed big names such as Michael Schumacher and Jacques Villeneuve.
Ocon has no such trouble this time, but he gives the wall a kiss before easing off and pulling up on the grid. He was in complete control, of course, even if it felt to me like he was millimetres from disaster. It's clear how much he loves driving, even if this kind of driving isn't what he ultimately aspires to.
But he is hopeful, confident even, that this is only a temporary situation and a bright future awaits. He's certainly thrown everything at it. Now he must see how the cards fall.