Bottas or Ocon? Mercedes won't make decision on 2020 line-up until August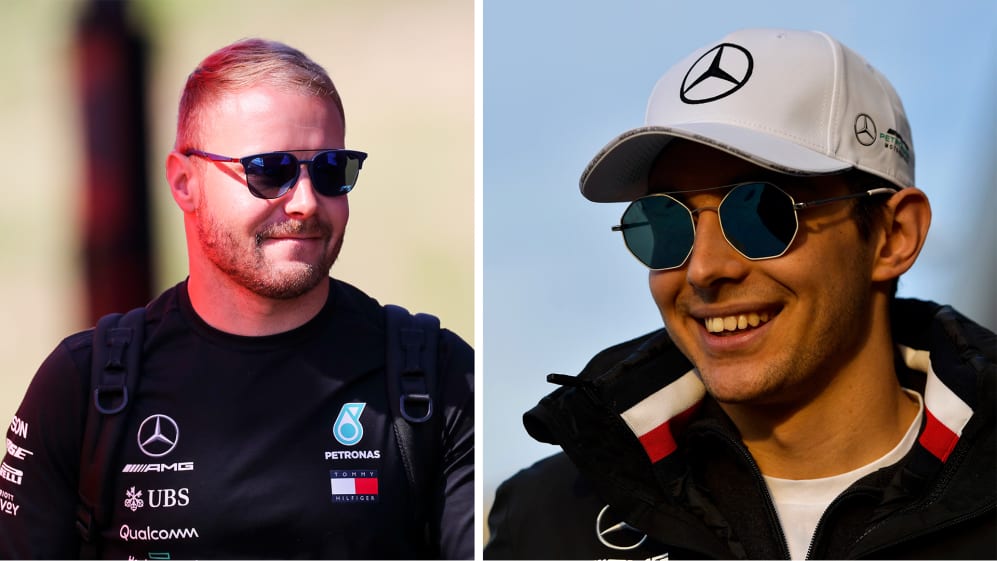 On the surface of it, the battle for the second seat at Mercedes alongside Lewis Hamilton for 2020 looks to be a straight fight between Valtteri Bottas and Esteban Ocon. But according to Team Principal Toto Wolff, it's not a choice the team will be taking lightly, with a decision not set to be made internally at Mercedes until at least August, according to the Austrian.
Wolff finds himself in the luxurious position of weighing up the choice between a Valtteri Bottas currently enjoying arguably his strongest season at Mercedes since joining the team in 2017, and the promising talent of 22-year-old Mercedes junior Ocon, who impressed in his two and a half seasons with Manor and Force India/Racing Point before losing out an F1 seat at the end of 2018.
READ MORE: Hulkenberg 'likely' to remain with Renault for 2020
For his part, Bottas seemed relaxed about the decision to come.
"We've had some talks, a few weeks ago maybe," he told the media on the Thursday of the German Grand Prix weekend. "Honestly, there's no panic or rush."
For us, it's not only about making the right decision for next year but it's also about looking ahead
And those sentiments appeared to be echoed by his team boss on Friday in the FIA Team Principals' press conference.
"For us, it's not only about making the right decision for next year but it's also about looking ahead and this is why we agreed we would take the decision in August going forward," said Wolff. "But that doesn't necessarily mean we will announce it in August.
"We want to end up… before the shutdown in a good place and [see Valtteri] put in two solid performances in Hockenheim and Budapest and then spend some time thinking about driver line-up for 2020 and beyond."
A decision with consequences
While Wolff was understandably clandestine about which side of the Bottas/Ocon argument he would likely come down on, he did admit that he was happy with Bottas' performances so far in 2019, while praising Ocon's contribution to the team.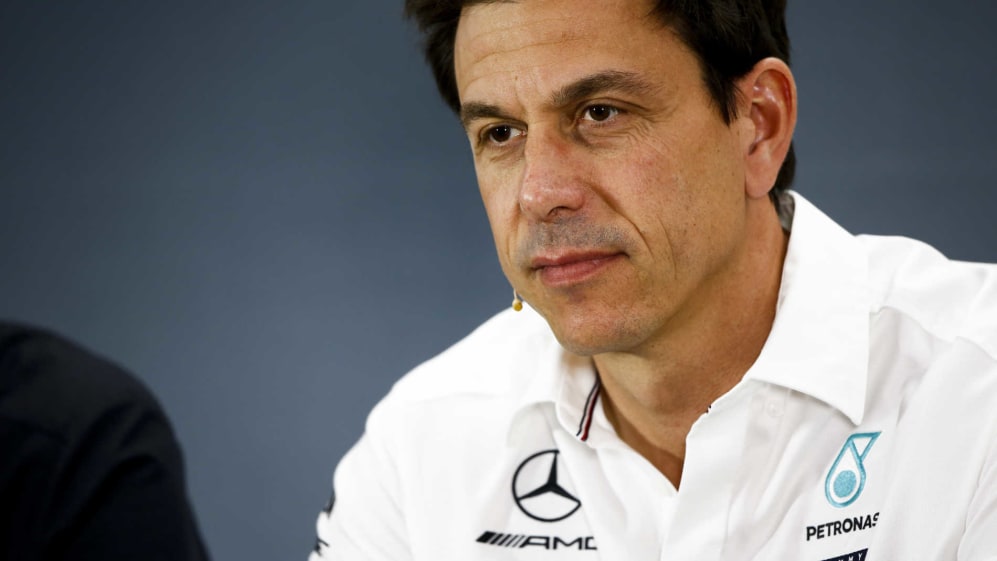 "We're very happy with the development of Esteban," he said. "The aim is to make [him] ready for a seat in a Mercedes. As we all know, it was an unfortunate situation last year that Esteban fell between the chairs. He could have chosen between the two seats and in the end, nothing came out. So from our perspective, everybody knows about his driving capabilities.
"Valtteri's showing some very strong performances and merits the seat, but equally Esteban has shown [strong performances] in the past and is a great addition for the team. He contributes a lot behind closed doors, he drives the sim overnight on race weekends, comes in here on Saturday and gives us input and he's a great kid overall. Putting a Mercedes young driver in the car would be interesting as well."
One possible avenue open to Wolff would be to shop Ocon out to another team while keeping Bottas, who's scored four pole positions and two wins so far this season, in the Mercedes seat for a year or more. Asked whether he would be prepared to take that route, Wolff replied: "There is interest for Esteban among other teams and we need to carefully make a decision for ourselves and with the other interested parties.
"Not only for our own benefit but also for Esteban's benefit, and if it would mean that we were taking a decision in favour of Valtteri, it clearly also means that somebody else would continue to develop [Esteban] and would mean that we lose our hand for a year or two, or more, on Esteban. These are the consequences of the decision."
Watch this space.