Feature F1 Unlocked
Ex-F1 driver Jolyon Palmer explains the complex and crucial relationship between driver and race engineer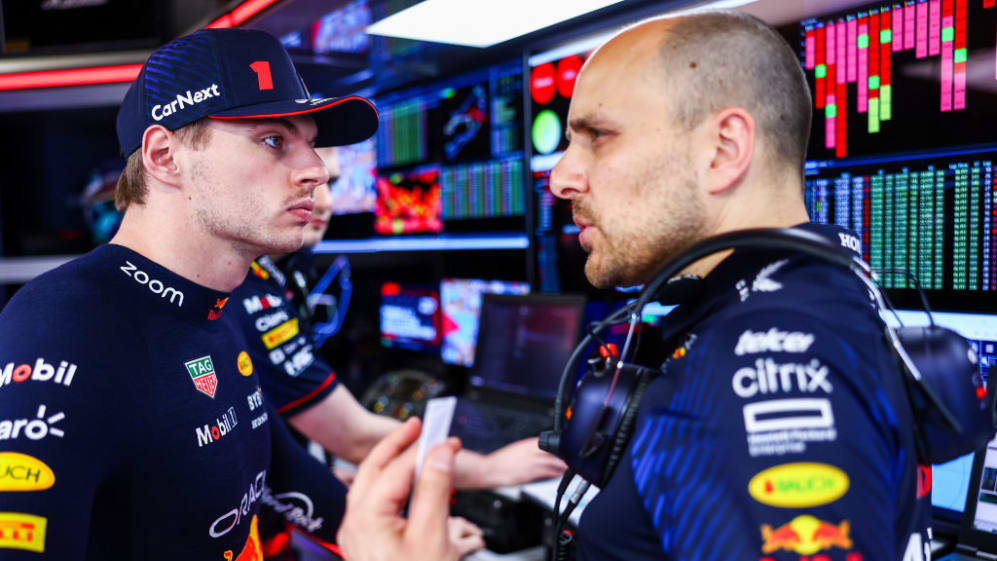 We heard Max Verstappen and his race engineer Gianpiero 'GP' Lambiase exchanging some pretty spiky messages over the radio during the Belgian Grand Prix weekend (see the video clip below). But is that just the normal give and take between driver and race engineer, or does it hint at a strained relationship between the two? In his column this week former F1 driver Jolyon Palmer gives us an insight into the unique bond between a driver and his link to the pit wall…
A driver's relationship with their race engineer is one of the most critical cogs to extracting performance throughout a Grand Prix weekend. The race engineer is the main point of contact between the team and the driver in all facets of working life. They are also the go between for a lot of other people in the team as well because of their close relationship with the driver.
READ MORE: 'Use your head a bit more' – Relive the terse radio messages between Verstappen and engineer Gianpiero Lambiase at Spa
Of course their main job is to work together to accomplish the maximum result through each weekend. That can be by discussing run plans, car settings, tyre compounds, engine modes, start procedures and just about anything else that has to go on in the cockpit for the driver.
In most cases drivers don't get to choose their engineer, they are assigned the best man for the job at the start of the year and then both have to work out how one another ticks.
The longer you spend in a team, the more you build up that relationship and the deeper your understanding is with the person in the garage as you are hurtling around the circuit.
This is most evident with the likes of Pete Bonnington and Lewis Hamilton who are in their eleventh season working together at Mercedes. Hamilton has described his engineer as "like a brother" such is their close rapport and it helps them get the most out of each other by not only setting the car up in the best way, but understanding the human side of performance as well.
Throughout my time racing in GP2 and Formula 1 I worked with a different engineer every year and they were all quite different characters. They all wanted to win, as anybody working in the sport does, but some were more effusive than others and it really helps to galvanise team spirit in your side of the garage and gives you confidence that they are working their best for you.
As a driver, It's a great feeling coming in from a session and seeing a huge smile on your engineer's face, but even seeing frustration at missed opportunities isn't a bad thing – it just shows how much they care.
READ MORE: Our writers look back on 2023 so far and predict what's to come in the second half of the season
The stakes are high and the pressure is enormous, so an important part of a race engineer's job is psychology. The drivers are almost always the highest paid members of a team and so the scrutiny on them and their results is immense. If things go wrong it is they who have to deal with the world's media and explain the actions of themselves or their team.
Having someone in the garage who knows what's going on inside the mind of the driver almost instinctively and knows what to tell them – and when – is crucial. Occasionally we hear particularly spiky team radios from a driver telling his engineer to stop talking, and that is a sign of the stress they are under.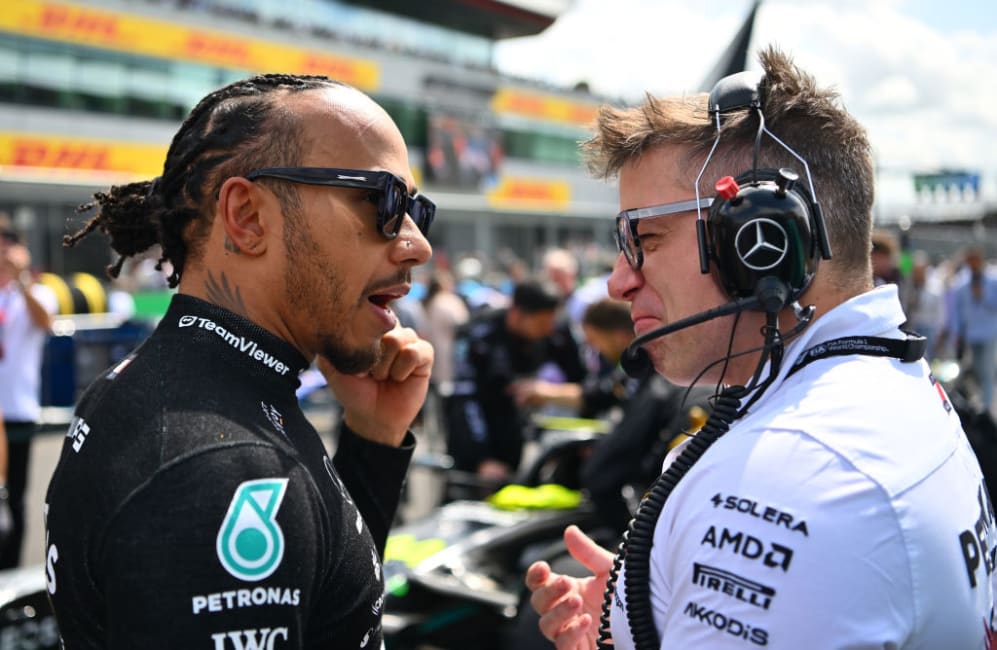 Sometimes when pressure mounts in the cockpit you need full focus and someone saying unnecessary comments on the radio is distracting and frustrating. It sounds brutal and churlish on the radio but it shows the tension a driver is under and it sometimes boils over in critical moments.
I remember once being told the next car ahead of me was 20 seconds up the road with about four laps left of the race and thought, 'how demotivating'. If I were on the other end of the radio to the driver I might have kept that one quiet!
WATCH – Say What?! The best team radio from the 2023 season so far
Verstappen has worked with GP for a long time – in fact since his very first Grand Prix with Red Bull in 2016. The two of them also have an excellent understanding, which has earned them two world championships and counting.
There's a confidence you have in the relationship when you can be so honest and demanding with each other over team radio and that's what looks to be the case with them now, even if it looks fractious from the outside.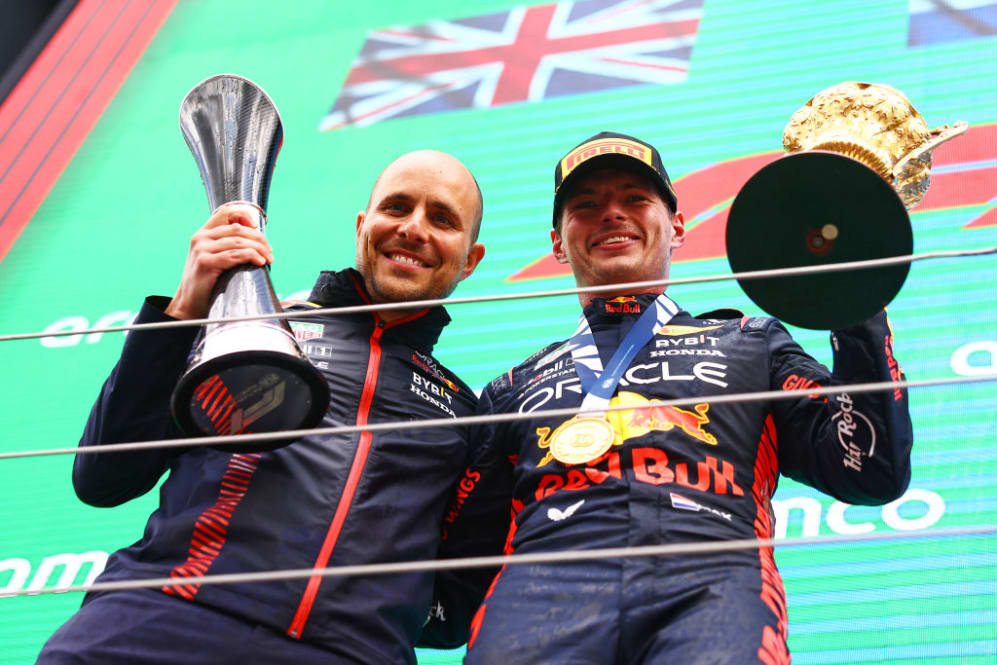 No matter if I'd had a great session or a disappointing one, my best engineers wouldn't be afraid to tell me what I could have done better and I enjoyed that constant quest for performance, but also we had an open policy so I'd be sure to question their decisions as well, all leading to improved results.
But like all engineers, drivers have different personalities, so just because I worked in a certain way, it doesn't mean that that approach would work for everybody on the grid.
READ MORE – THE STRATEGIST: Bernie Collins picks her top 5 best strategy calls from the first half of the season
To be successful in Formula 1 everybody has to be giving their all and has to demand the best from their team mates as well and that's why we hear the greats questioning things so often.
Hamilton too has been stressed and frustrated with calls from the pit wall in the past. It's part of racing, but we've seen many times now that unlike the Hamilton-Bonnington relationship, Verstappen is more definitely the boss in the Red Bull camp. He has such a confidence, ability and feel at the moment that he's able to win races largely driving as he wants in Grands Prix and he's ending up calling most of the shots.
In Austria after being declined a call for a late pitstop he forced the issue and got the fastest lap, and whilst he didn't pit in Belgium, he was seemingly ignoring GP as he continued to press home his advantage at the end, to the chorus of radio messages from his engineer imploring him to take it easy.
In Spa it was like a family bicker between GP and Max on the radio in qualifying as Max wasn't happy with his run plan on a drying track, but GP stuck by his decision and explained the ramifications of the alternative.
Because Max is so clearly the number one driver, he has the power and authority to have people dance to his tune at the moment, and it's working. The results speak for themselves. We hear some disagreement from time to time over the radio but once the dust has settled and the Dutch and Austrian anthems have played yet again, it doesn't matter. It's easier to discuss these things afterwards in a cool engineering room than in the heat of battle.
READ MORE: Verstappen opens up on radio exchange with engineer in Belgian GP after dominant recovery drive to 8th straight win
It's something that all the greats in the past have been able to do – use their clout in the team to make suggestions and further enhance a winning machine. The important thing is to also be open minded about suggestions from the team as well and I'm sure behind closed doors Max is just that. After all, in Formula 1 you don't get into such a dominant winning position on your own.
The engineer plays such a crucial role in a driver's life that I'm still in touch with many of my former engineers now, even from some of my earlier days before Formula 1. But the fact that you get on doesn't stop the occasional disgruntled message over the radio from time to time, when you think you are being told the obvious or the irrelevant.
To read on, sign up to F1 Unlocked for free
You'll unlock this article and get access to:
Live leaderboard data
Epic experiences and rewards
Money-can't-buy competitions