Podcast
Ex-McLaren racer Kovalainen reveals advice he gave Bottas on trying to beat Hamilton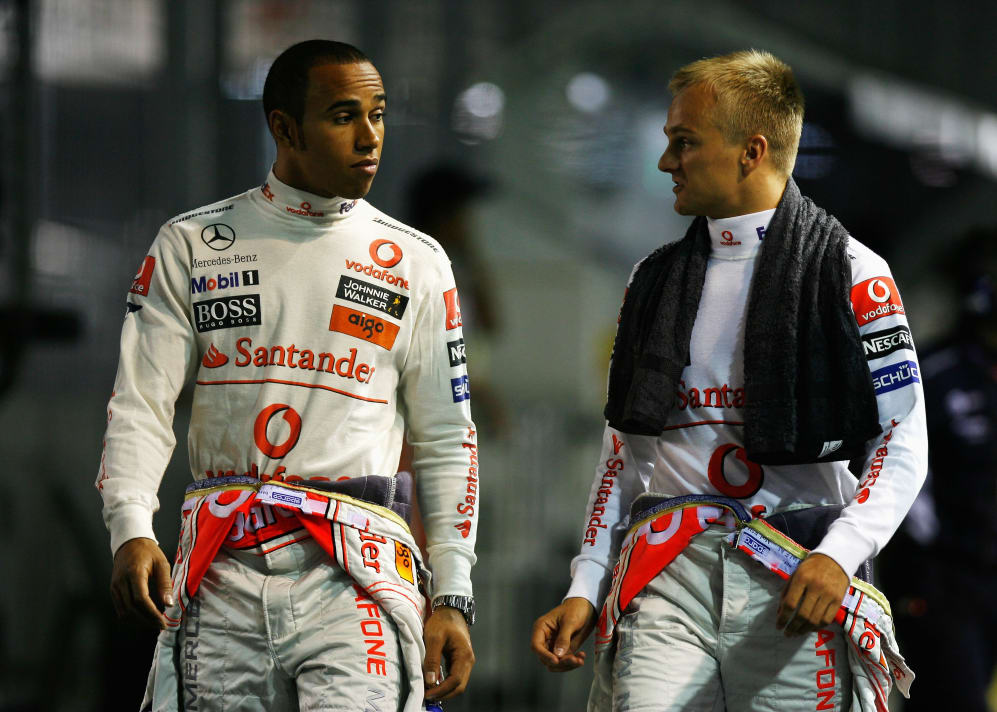 It could be argued that this season might be the most pivotal yet of Valtteri Bottas's career at Mercedes. He's hoping for an extension to his current contract which ends this year, and has now spent three years trying to step out of team mate Lewis Hamilton's shadow – but never beat him to the championship. But fellow countryman Heikki Kovalainen, who raced alongside Hamilton in 2008 and '09, had some choice advice for Bottas, as he revealed on the latest Beyond The Grid podcast.
Kovalainen, who bares all about his career of 111 Grands Prix, that single win in 2008, going up against Hamilton and much more in the interview, spent two seasons with McLaren but never quite took the fight to the six-time champ in the way Bottas has managed. And now he has explained the insight he gave his fellow Finn into Hamilton's driving style, back in 2017.
READ MORE: 'He's better than ever' – Hakkinen predicts Bottas for title honours in 2020
"Only a few times I have spoken to him [Bottas] after some Grands Prix – he was doing his first year at, I think it was Mercedes [in 2017], he had a few races where he was struggling with tyre wear more than Lewis," Kovalainen said.
"And especially rear tyre [wear], he was unable to keep the soft tyre alive as well as Lewis, and I remember, we talked and I think it was after Bahrain… we talked about that and I was telling him my experience about Lewis.
"I said, just pay attention: 'his braking and his kind of low-speed style, if you like, keep an eye on that because that's where he's really strong.'
READ MORE: REVEALED – Wolff explains Mercedes driver selection criteria as team look to 2021
"And I think Valtteri agreed with that, but I haven't given him any tips – I think he can figure it out himself and he's done very well over the years, I thought. But yeah, we've had small chats every now and then."
That 'low-speed style' of driving is where Kovalainen found Hamilton excelled in his McLaren years, including his sensational '08 championship-winning season, and the Finn expands on Hamilton's technique in the podcast.