Ex-Schumacher Ferrari becomes second-most expensive F1 car sold at auction
The exact Ferrari chassis that Michael Schumacher was driving when he claimed his fifth world championship at the 2002 French Grand Prix has become the second-most expensive Formula 1 car ever sold at auction, after fetching a cool $6,643,750.
The car was the stand-out lot in RM Sotheby's and Formula 1's first ever auction, held at the Abu Dhabi Grand Prix weekend at the Yas Marina Circuit on November 30.
The final sale price of the F2002 was the second highest amount ever paid for a Formula 1 car in history – the highest being when another Schumacher car, an F2001, was sold by RM Sotheby's for $7,500,000 in 2017. A portion of the funds from the sale of the 2002 car will go to the Schumacher family's Keep Fighting Foundation.
READ MORE: TOP 10 – Moments of Michael Schumacher brilliance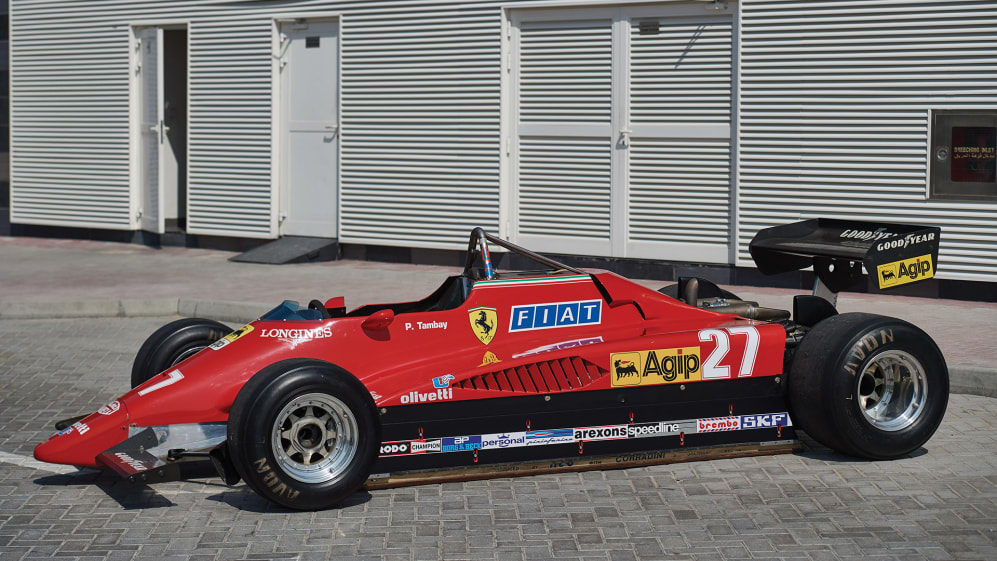 Also on offer in the sale was the sole remaining 1982 Ferrari 126 C2 chassis in the world, an ex-Patrick Tambay and Mario Andretti-driven car (pictured above) that went for $2,143,750.
At the lower end of the price scale, meanwhile, a Formula 1 Slot Car Racetrack signed by all 20 of the 2019 drivers sold for $48,000, with the proceeds from that sale benefitting the Reaching the Last Mile Fund.
In total, RM Sotheby's inaugural auction held in partnership with Formula 1 generated $31.3 million in total sales.
Top Ten Sales
2017 Pagani Zonda Aether - $6,812,500
2002 Ferrari F2002 - $6,643,750
2015 Ferrari FXX K - $4,281,250
1982 Ferrari 126 C2 - $2,143,750
1956 Mercedes-Benz 300 SL Gullwing - $1,581,250
2011 Aston Martin One-77 - $1,440,625
2014 Koenigsegg Agera R - $1,356,250
1996 Zagato Raptor Concept - $1,086,250
1993 Porsche 911 Singer - $825,000
1993 Porsche 911 Carrera RSR 3.8 - $782,500