Iconic F1 cars to headline Bonhams|Cars auction at Abu Dhabi Grand Prix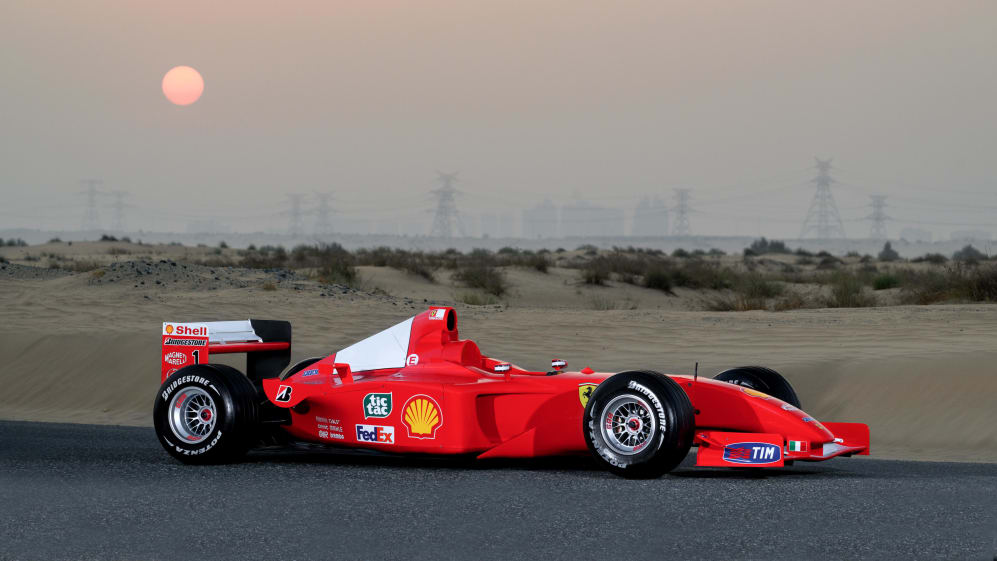 Formula 1 Paddock Club and Bonhams|Cars will present one of the most high-profile auctions of racing and sports cars ever seen at the 2023 season-closing Abu Dhabi Grand Prix on November 25.
In an exclusive partnership with the Formula 1 Paddock Club, Bonhams|Cars is set to unveil On the Grid: The Abu Dhabi Auction, which will take place against the backdrop of the Abu Dhabi Grand Prix at the stunning Yas Marina Circuit on the evening before the 2023 season-closing race.
Commencing at 2030 local time, the live audience will make their way to the grid, while a global audience will be able to stream the broadcast on Bonhamscars.com.
Headlining the exclusive auction of more than 30 collector cars are a number of race-winning F1 machines, including an ex-Mario Andretti Lotus 79 from 1978, an ex-Kimi Raikkonen 2006 McLaren MP4/21 – which featured in the Monaco Grand Prix where the Iceman famously retired from the race and went to hang out on his private yacht – as well as an authorised Ferrari F2001 showcar built to celebrate Michael Schumacher's fourth title win.
There's an F1 connection in one of the road cars being offered, meanwhile, with two-time champion Fernando Alonso's personal McLaren Elva also up for sale – with a guide price of $2,500,000-3,000,000.
"This extraordinary partnership marks a historic milestone, as it brings together the most coveted automobiles at one of the most significant sporting events on the calendar," said Maarten ten Holder, Managing Director of Bonhams|Cars.
"We're both in a business that is driven by passion and competition, in the pursuit of excellence. We anticipate that our inaugural Abu Dhabi auction will match the energy and spectacle that is consistently delivered from F1 competitions."
Beginning Thursday November 23, Bonhams|Cars will preview its impressive line-up in various areas within the massive 400-acre Yas Marina Circuit. As the official shipping, storage, and detailing partner, The Stables will host 26 of the cars on offer in a custom built, state-of-the-art gallery just 100 metres from the track. The remaining offerings will be presented in fan zones and within the Paddock for the three days of preview before the auction.
Discover more about the auction here.