Interview
Exclusive - Hamilton on tattoos, team mates, and the toughest cars ever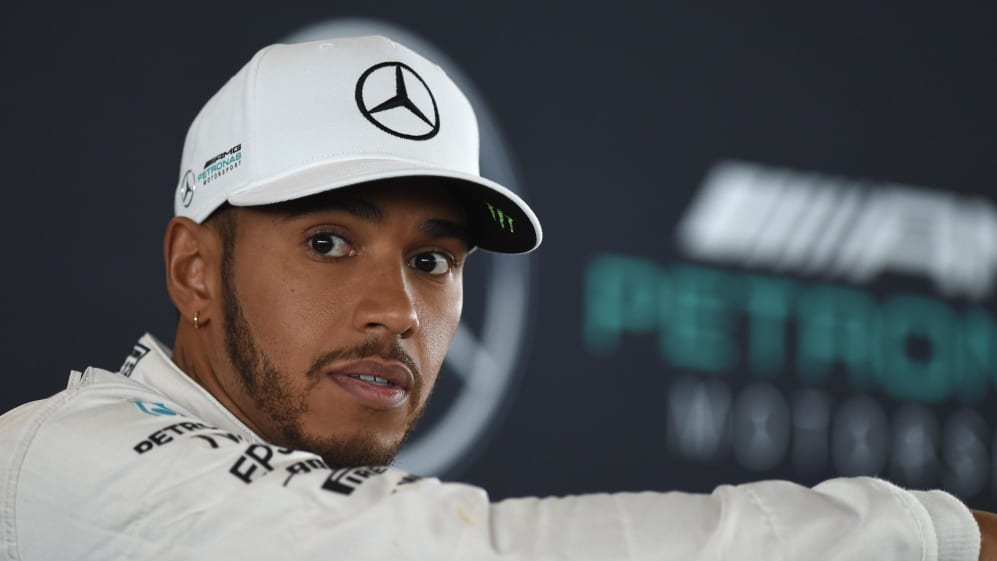 It was a difficult end to 2016, losing the title at the final round to his team mate - despite employing some tactics that did not go down too well at Mercedes. But everyone knows that Lewis Hamilton is about far more than just the racing. After an off-season enjoying some of the other highs that life has to offer, the three-time world champion is back - freshly pierced and inked, and ready to take on the challenge that is 2017…
Q: Lewis, the bookmakers have you as the runaway favourite to win this year's championship. How do you see it?
Lewis Hamilton: Ah, is that so? I didn't know that. That's nice to hear. Well, I am fitter, I am working harder than ever before and I am super focused and driven after last year - when I also worked hard through the year but didn't get the result I wanted. So I want change and that is what the team and I are working so hard to achieve. I am not really sure, but I don't think that any team has ever won championships across rules changes - and that is the big goal for us. We want to stay up front - but it will be a very interesting season for us, and for the fans.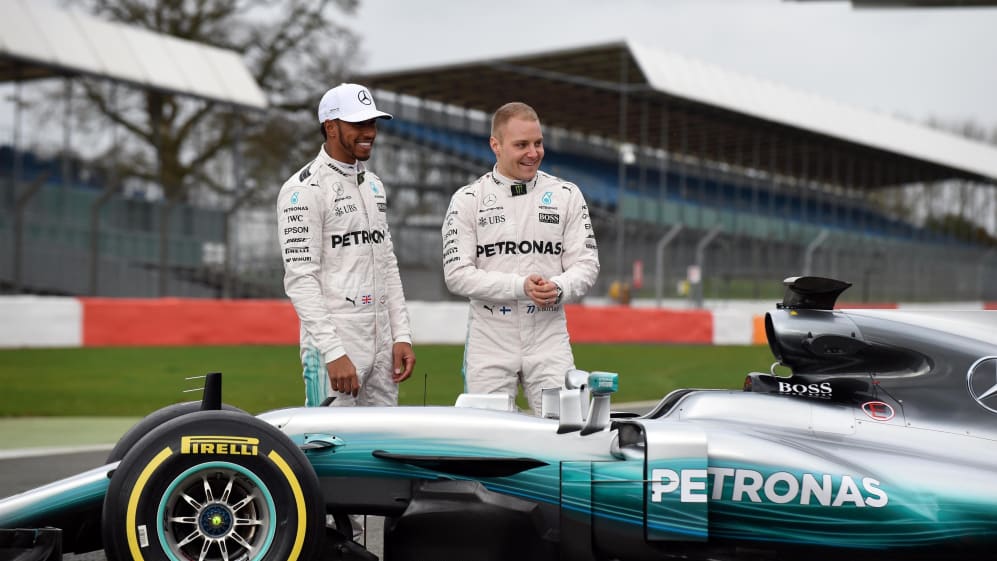 He comes out with some very funny things - which you would not really expect from a Finn!
Q: The highs and lows of your relationship with Nico Rosberg were well documented and the media loved to portray you in contrasting roles. Now you have a man of few words in the garage next to you - does that mean you alone will have to provide the off-track entertainment?
LH: Ha! But I have learned that he makes his own entertainment. He is very witty and comes out with some very funny things - which you would not really expect from a Finn! (Laughs) What I so far like about working with Valtteri is that it is all to do with the track - what we do on the circuit - and not outside. There are no games - there is complete transparency. I like that. I feel we already have a better working relationship than I ever had with any team mate I had before. He wants to do the best thing that he can in his first year with the team - and with me being here for quite a while now, I want to deliver and make sure that I give as much information so that he will learn. And we do our talking on the track!
Q: You are a very publically visible person, who is very much aware of what the audience is expecting from him. How difficult is it to stay within the limits and not go over the top in terms of believing your own hype? It must be a thin red line…
LH: You are immediately lost when you start believing in your own hype. I know it happens to a lot of people, but I have been in the public eye for such a long time. And as I haven't got carried away by now, I don't any more - and never will! (Laughs) At the start of every season I think about where I come from - and that's really what sets the core of my heart. And when I have a difficult season like last year, that's where it hits home. That's where I come from: the struggle on the journey to get where we are. I make sure that I surround myself with great, grounded people who tell me things straight.
Q: Would you get worried if people start to see you more as a red-carpet celebrity rather than a sportsman?
LH: No, not really. I think it can only be a good thing for me. As long as I deliver and people recognize me as much in the car as on the red carpet then I still have something when I stop racing. Pretty much most drivers are recognized in the car, but as soon as they are on the red carpet nobody knows the hell who they are. That's why many end up in the paddock again - and I have plans to do something very different!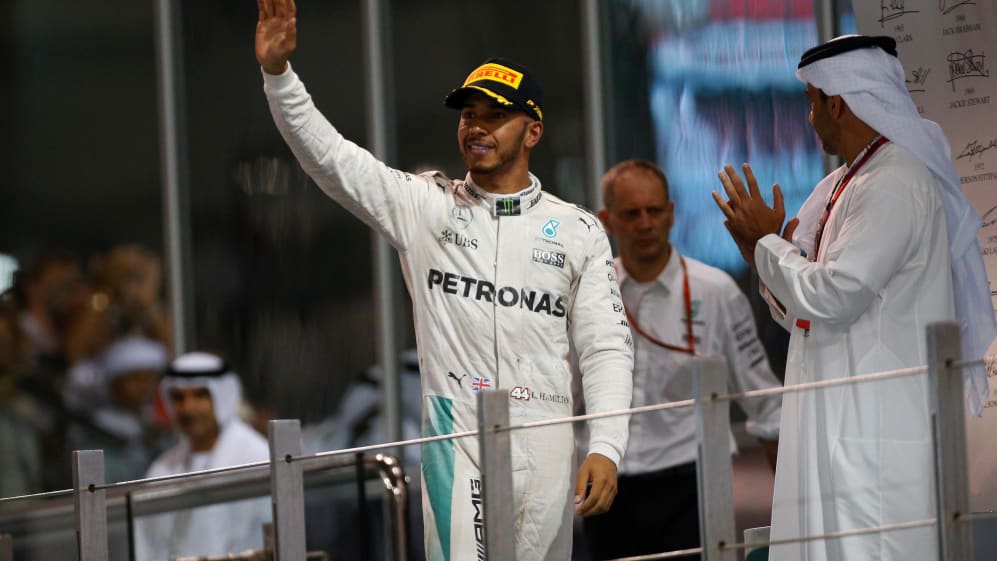 It definitely was tough, but you suck it up and you move forward
Q: How long did you end up chewing on last year's Abu Dhabi finale? After the chequered flag you not only lost the championship, you were also not universally popular within the team. Then just days later - after Nico's unexpected departure - you were the saviour. How did that work in your head?
LH: That is an interesting one - unfortunately with no particularly interesting answer: it's just the way it is - you have to play the game. That last race was tough and I feel morally in my heart that I did what I needed to do - I never had the feeling that I stepped over the line. But then things are said and there was that feeling of negative energy towards me - but the team had won, so you had to be happy for the team. Yes, it definitely was tough, but you suck it up and you move forward. I try to be at the factory more often now and give them the feeling that yes, they have lost a driver, but they have another driver who cares.
Q: Are you somebody who can forgive and forget easily?
LH: I don't necessarily believe too much in forget and forgive. Or rather I believe in forgiving because God taught us so, but I don't think that you ever forget. You only have to forgive once - it is a small decision to make, but it can make a big difference in moving forward.
Q: Three months without racing: what was the best thing you've done?
LH: I went heli boarding, dune buggying, scuba diving, surfing - and yeah, fashion shows. Yes, I have lived life to the fullest in a different way. And that does not necessarily mean partying. I have taken time for myself and spent time with my family. Now I feel very positive towards the season.
Q: The training regime has obviously been different for these kinds of cars – you'll now need to be stronger, not skinnier. Are the muscles of the good old days coming back? We all remember the topless photos you used to post…
LH: Let me tell you about training and a new season: you work out, and work out, and work out - and then you get into the car and it whoops your ass! (Laughs) This year in particular - these are the hardest cars I have ever driven. My guess is that in the next couple of months we will see transformation in peoples' neck sizes and their physical 'presence'. But you cannot overdo it. There is no way to have the best beach look and be the best in your sport.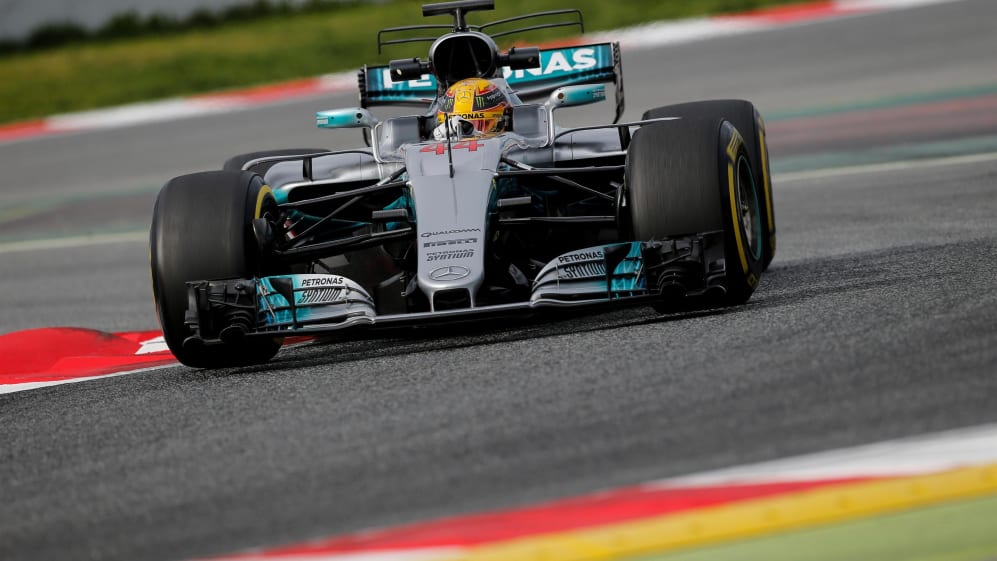 These are the hardest cars I have ever driven
Q: You have been pretty fortunate in your career to drive fantastic cars. How is this one? The right tool for your plans?
LH: Yes, I definitely have been fortunate compared to many others, but I've not always had great cars. This is my 11th season, so let's go back in time: I started in 2007 and had a good car; in 2008 had a great car; 2009 had a bad car; 2010 and 2011 weren't great either; 2012 was again a good car but I lost out; 2013 was another good car, but no championship win; and then 2014, 2105 and 2016 championship winning cars! But then people thin, 'Ah, he is so lucky!' And yes, I have been fortunate. But take a football team, teams that win - they hire the best players. And it is no different here: the top drivers are in the top positions. And much depends on the decision that you make - and with loyalties.
Q: Let's move from the past to the present. What scenario would satisfy you in Melbourne?
LH: I want pole position, fastest lap, being fastest in every session - and win!
Q: Finally, there are some eye-catching changes to your appearance. How long have you had that diamond piercing in your nose?
LH: About three weeks. I was with a friend and we're like, 'Hey, let's get a new tattoo. Cool, let's do it!' And then, 'Let's get some piercings! Sure!' So we went to a piercing parlour and I was a bit indecisive and said, 'I think I want that' - and she did it. Then I was in for new tattoos without a real plan of what I was going to get - probably some words. I love the word 'loyalty' so now I have it written on my forearm. And then I have 'God is love' on my neck. It is sometimes difficult to know where to put the ideas that you have - to know where it fits.
Q: You're running out of skin…
LH: Oh no, I still have plenty of skin. I have still one whole arm, my whole legs, and my whole abs. So no worries about that. (Laughs)