Interview
Exclusive interview - Tost on Toro Rosso's tumultuous '17 season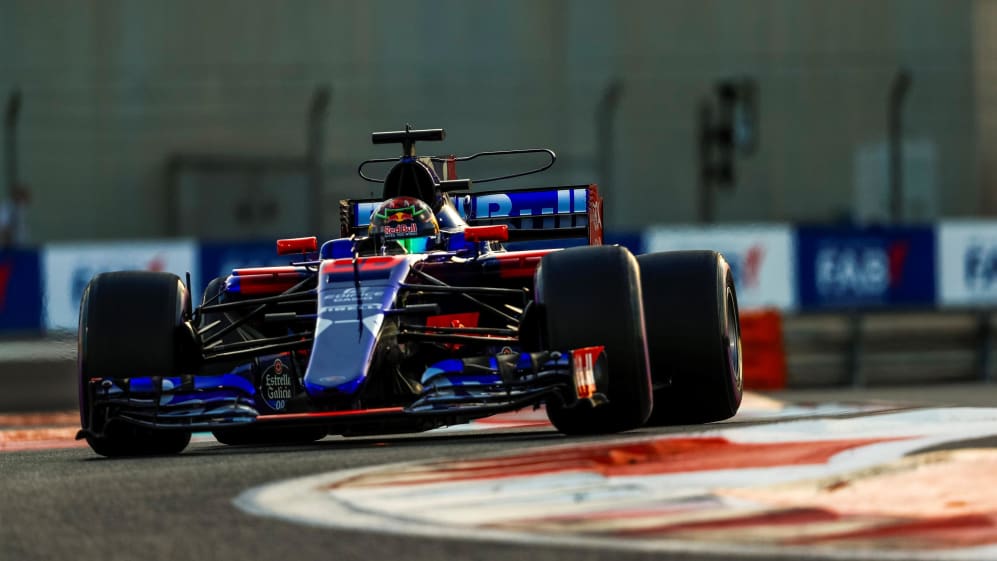 As team principal for Red Bull Racing's sister squad Toro Rosso, Franz Tost is well accustomed to change. However, even by his standards 2017 was non-stop, with multiple driver swaps, friction with engine suppliers Renault, and news of a new Honda deal for next season. We got the plain-speaking Austrian to talk us through it…
Q: Franz, 2017 was a rollercoaster ride for Toro Rosso. Can you talk us through the highs, the lows - and the subterranean?
Franz Tost: We are still above ground! (Laughs) That's because we had a very good start into the season, a very successful first half – either we were in P5 in the constructors' championship, or pretty close. But then came the second half – and that was a different matter. We weren't as competitive as expected – for different reasons, one of them being the departure of Carlos (Sainz). That didn't really help. But also the car development side was not as planned, as we didn't make the steps that others did in the same time. And then, of course, all the reliability issues. Other than Singapore, we always had one car at the back of the grid – and that is never helpful if your plan is to score points!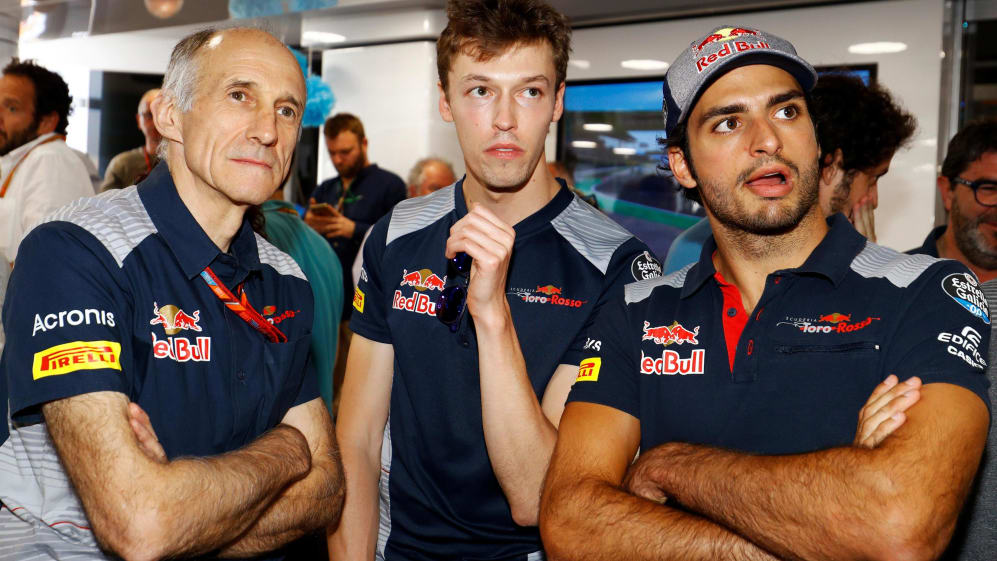 I hope that he gets another chance, as I think he deserves to be in F1
Q: What about the driver situation? You had to let Carlos Sainz – your main points scorer – move to Renault; then Daniil Kvyat was dropped; and you ended up racing with two rookies, Pierre Gasly and Brendon Hartley, both of whom are now confirmed for 2018. Is that a satisfying situation for you?
FT: We see from other teams that to be successful a certain proportion of stability is crucial. This is a luxury we hardly ever had – particularly not this season. To change two drivers during a season is hard to swallow, as it has a big impact on the performance of the team. But the switch of Carlos to Renault was part of our contractual situation: we had a valid contract with Renault for the next year and as compensation to get out of this contract we had to give them Carlos. You see it's once again true: you can't have everything in life! (Laughs)
Q: What happened to Daniil Kvyat? He was hailed as a massive talent when he came to F1…
FT: I am still convinced that Daniil has a very high natural speed. He was sometimes even faster than Daniel Riccardo, but somehow last year and this year he couldn't show the potential that is within him. He was involved in many incidents – but in his defence I also have to say that he had many reliability issues and that didn't help build up confidence. Being the victim of too many incidents killed the performance he would have been able to show. Maybe a short break – to get organized again – and probably we will see Daniil back at his usual performance level with another team.
Q: Of the youngsters coming through the Red Bull stable, you've seen several who've made it – like Sebastian Vettel and Daniel Ricciardo – and many who haven't. What was the issue with Daniil?
FT: Sometimes he was too aggressive at the beginning of the race. The first corner was his weak point. He wanted too much in the first hundred metres – success by any means! That puts you under pressure – unnecessary pressure – and that never works. I hope for him that he gets another chance, as I think he deserves to be in F1.
Q: Brendon Hartley – a former Red Bull junior who was dropped – is not your typical Toro Rosso driver: the same age as Daniel Ricciardo, yet an F1 rookie. Was he the best available?
FT: Well, he was probably a bit immature when he was with us in the past. He was always fast, but somehow couldn't get it together – not for a whole season – but now he is back aged 28. And my guess is that something similar could happen to Daniil.
Q: In recent years you've tended to have teenagers, or guys in their very early twenties at the wheel. Now you have a more mature driver. Does that help?
FT: It is good for us having an experienced driver given all the changes that are around the corner. He is getting better with every lap that he is doing and I am really convinced that both our drivers could do well next season.
Q: Another power unit change for you in 2018. What are the early signs from the new cooperation with Honda?
FT: We are on schedule. Of course every other day we have videoconferences – so yes, there is a very close cooperation already.
Q: Sounds like a honeymoon period…
FT: Yes – and let's hope it stays that way for a long time!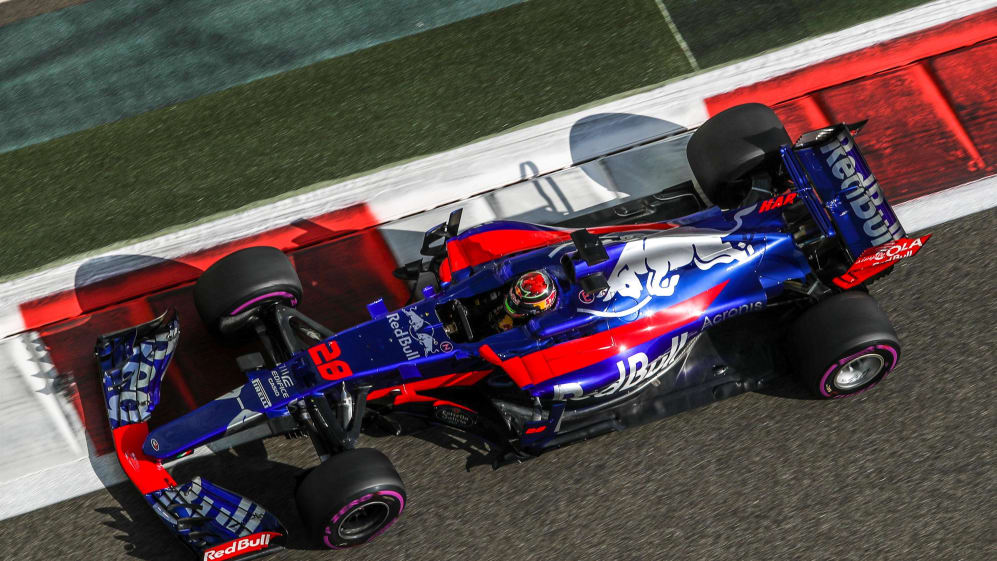 It is fantastic to be the 'benchmark' for an engine manufacturer
Q: How close will Red Bull Racing watch the situation? They supposedly don't have a confirmed engine deal past 2018…
FT: I'm sure they will have a very close look. And whatever they plan with their engine from 2019 onwards that is a decision for Red Bull Racing.
Q: You seem to be very happy with the Honda switch – no tears over the past cooperation…
FT: Yes I am very happy, because we are their only partner in F1. I see it already with the design of the monocoque: we can come up with our own ideas and are not having to take what others have planned for themselves. That is a big advantage. And because we are the only one, we're sure will have enough power units and parts for the whole season! It is fantastic to be the 'benchmark' for an engine manufacturer.
Q: The power unit saga is a never-ending story in F1. It's something the commercial rights holder is discussing with the teams and the FIA. How is the situation for 2021 and beyond from a small team's perspective?
FT: Well there is a proposal for a new power unit regulation, but Ferrari, Mercedes and others are not happy about this. From their point of view it is understandable, because they don't want to build another engine and give up their advantage. So it is now in the hands of the commercial rights holder and the FIA to find a good 'midway' or whatever to find stable rules. This is very decisive not only for the future of F1, but also for any possible manufacturer wanting to join F1. So a decision is important. I personally hope that the power units become much cheaper – and less complicated. The regulations we have now were made by engineers – they had their playground, but at a very high price, not only financially but also on the fan side. Had Ferrari not been able to close the gap to Mercedes this year and Mercedes had been way in front again, the interest of F1 fans would have dropped dramatically. Fans want to see interesting on-track fights and many different teams and drivers capable of winning races.
Q: Do you sometimes tire of repeatedly going 'back to square one'? You had your dream result of P5 in the standings within reach, only to see Renault move ahead in the season's final race…
FT: Knowing the background – that we had to let Sainz go to get Honda – and looking ahead, the expectation of a great future exceeds the disappointment of the present!