Video
EXCLUSIVE: Take an interactive 360° ride with the top 4 drivers at the start of the Saudi Arabian GP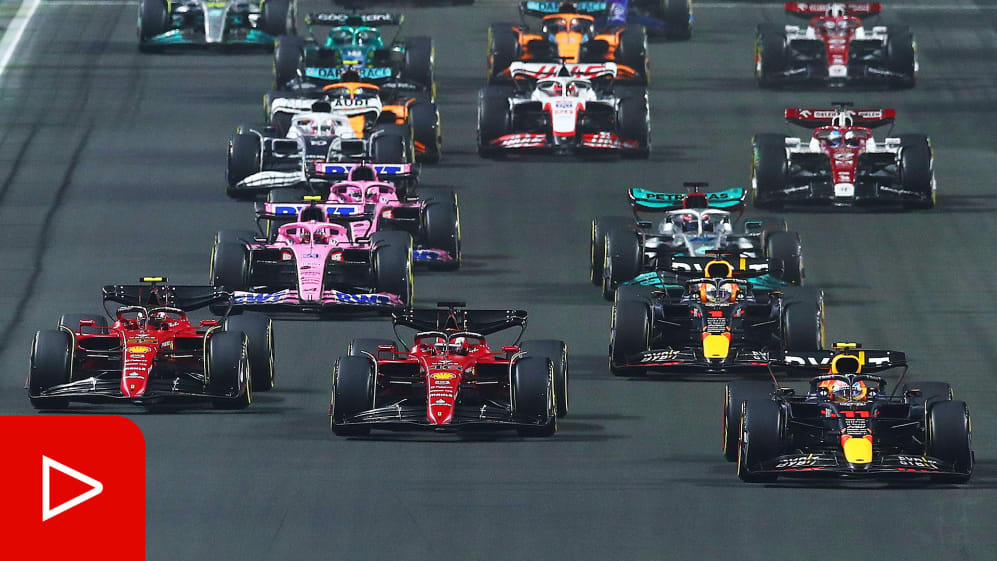 Red Bull driver Sergio Perez led away the pack away from pole position for the very first time in his F1 career at the Saudi Arabian Grand Prix – and now we're giving you the chance to relive that moment in a very special onboard video.
Showing the start of the Grand Prix in Jeddah, the video above allows you to switch between the onboards of the top four drivers on the grid, namely: Perez, the two Ferraris of Charles Leclerc and Carlos Sainz, and the second Red Bull of eventual winner Max Verstappen.
SAY WHAT? The best team radio from the Saudi Arabian GP
But wait – it gets even cooler than that. Take control of the angles by exploring 360 degree views from all four cars – while mobile users will be able to use the fantastic in-built gyro tilt and rotate functionalities and/or simply use their finger on the screen to navigate the stream in real time.
Hit play on the video up top, and go for a wild ride at the start of the Saudi Arabian Grand Prix.