Feature F1 Unlocked
EXPLAINED: Why did the Austrian Grand Prix race result change – and what are the track limits rules?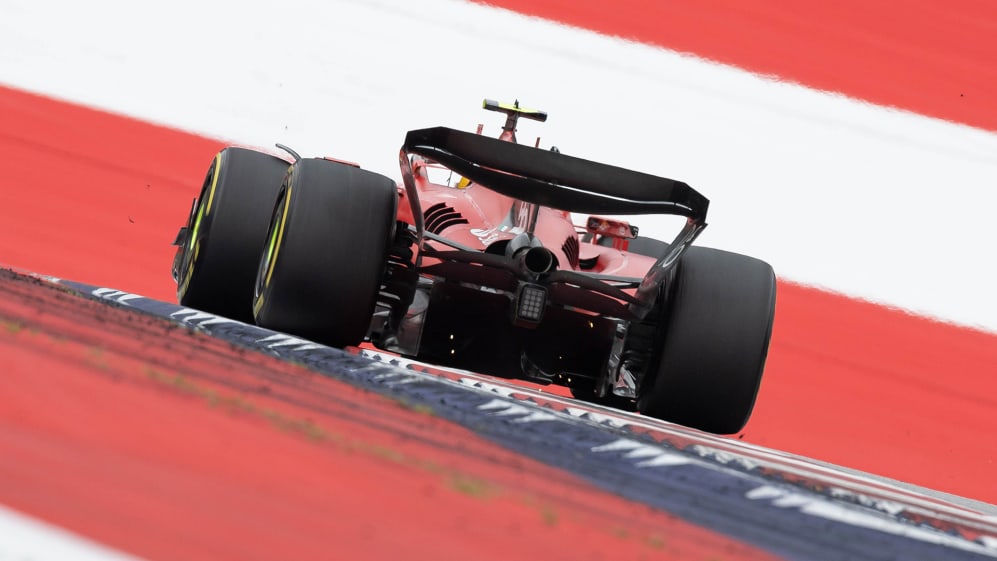 Several hours after the Austrian Grand Prix concluded, the FIA handed out 12 penalties to eight drivers following a review into additional track limit offences after Aston Martin launched a protest. That led to a revised final race classification. Why were track limits such a talking point at the Red Bull Ring? Let's dig into it…
What are track limits?
Track limits are the boundary around the edge of a circuit – defined by a white line. Should a driver cross that line with all four wheels, they are deemed to have breached track limits.
READ MORE: Verstappen beats Leclerc for victory in Austria to make it five wins in a row
What do the rules say?
Article 33.3 of the Sporting Regulations reads: "Drivers must make every reasonable effort to use the track at all times and may not leave the track without a justifiable reason.
"Drivers will be judged to have left the track if no part of the car remains in contact with it and, for the avoidance of doubt, any white lines defining the track edges are considered to be part of the track but the kerbs are not.
"Should a car leave the track the driver may re-join, however, this may only be done when it is safe to do so and without gaining any lasting advantage. At the absolute discretion of the Race Director a driver may be given the opportunity to give back the whole of any advantage he gained by leaving the track."
What happens if they breach track limits?
In Austrian GP qualifying, 47 laps were deleted for exceeding track limits. Three of those belonged to Sergio Perez, the Mexican failing to set a competitive lap time in Q2 and thus failing to make Q3 for the fourth successive Grand Prix.
A different approach is taken in the race. The first two times a driver breaches track limits, race control gives them a warning. A third infringement leads to the driver being shown the black-and-white flag (essentially a final warning).
READ MORE: 'I knew I would get them back' – Verstappen hails Red Bull strategy after overhauling Ferrari pair for Austria win
If they cross the white line for a fourth time, it is referred to the stewards and that triggers a five-second time penalty. Further breaches will lead to additional time penalties – for example, AlphaTauri's Yuki Tsunoda was given a 10-second forfeit for seven violations in Sunday's race.
The stewards were kept very busy - with the FIA saying there were "well over 1200 instances where a car was reported as potentially leaving the track".
Rivals Pierre Gasly, Alex Albon, Logan Sargeant, Kevin Magnussen, Carlos Sainz and Hamilton all received five-second time penalties for their respective violations during the Grand Prix.
After the race, Sainz, Hamilton, Gasly, Albon and Sargeant each received an additional 10-second time penalty. Esteban Ocon was handed four penalties totalling 30 seconds, while Nyck de Vries had a 15-second penalty and his AlphaTauri team mate Tsunoda earned another 5-second time penalty.
Why are track limits such a talking point at the Red Bull Ring?
While some corners at the Red Bull Ring are lined with gravel traps, others have large asphalt run-off areas which spare a driver's blushes if they make an error.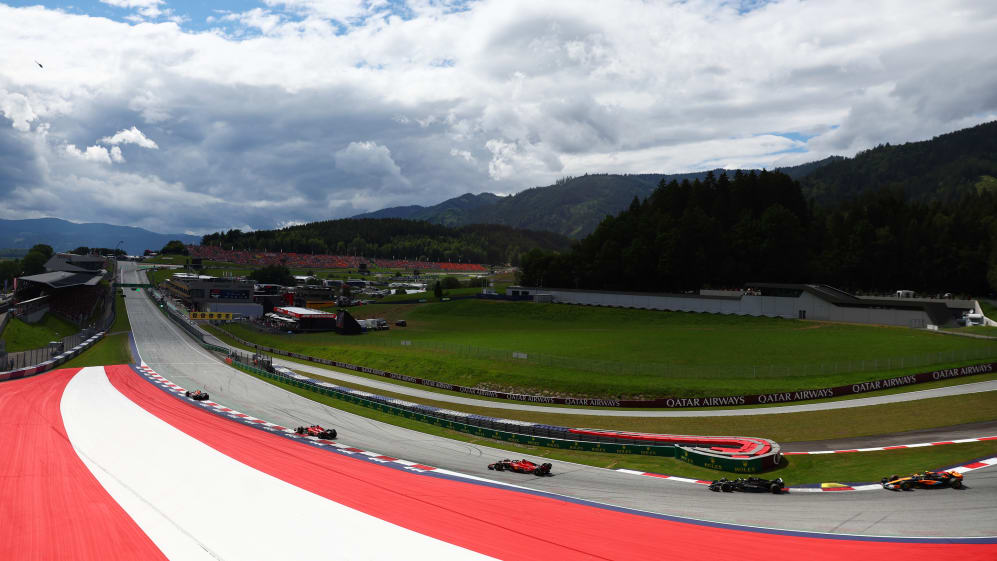 Some of those asphalt run-offs, such as at Turn 1, feature a long, high yellow bump known in F1 as a sausage kerb on the exit to ensure a driver can't rejoin immediately and potentially gain advantage.
However, at Turn 10, it is possible for a driver to run wide and potentially gain an advantage. Unfortunately, it's not as simple as sticking a sausage kerb or just adding another gravel trap in this location – otherwise one of those solutions or an alternative would have already been added.
The FIA say that in order to address the issue for future events at the track, they will "renew our recommendation to the circuit to add a gravel trap at the exit of Turns 9 and 10". They added: "We note that white this is not a straightforward solution in relation to other series that race here, it has proved to be very effective at other corners and circuits with similar issues."
FACTS AND STATS: Leclerc gives Ferrari their 800th Formula 1 podium
What do the drivers and team bosses say?
Mercedes' Lewis Hamilton: "I think they probably need to find a new solution for this track. I mean years ago when we didn't have the track limit thing the track was much more enjoyable to drive, but it's strange to be driving and almost have to comment on the car ahead as that's what the team ask you to do. I think I did it in Austin, a few years ago, and that's not racing, right."
Alfa Romeo's Valtteri Bottas: "I think in qualifying I had one lap deleted, but when you're pushing the limit it's not easy to see, from the car, if you're really on the line or not. I think there has to be a hard limit, whether if it's some more slippery, like astroturf, a strip of gravel or something, that could be the solution."
Ferrari's Carlos Sainz: "In the race you have the dirty air of the car in front which washes you out of the corner even more, which makes it even more tricky to stay. You're no longer fully in control, how the car reacts to the dirty air of the car in front."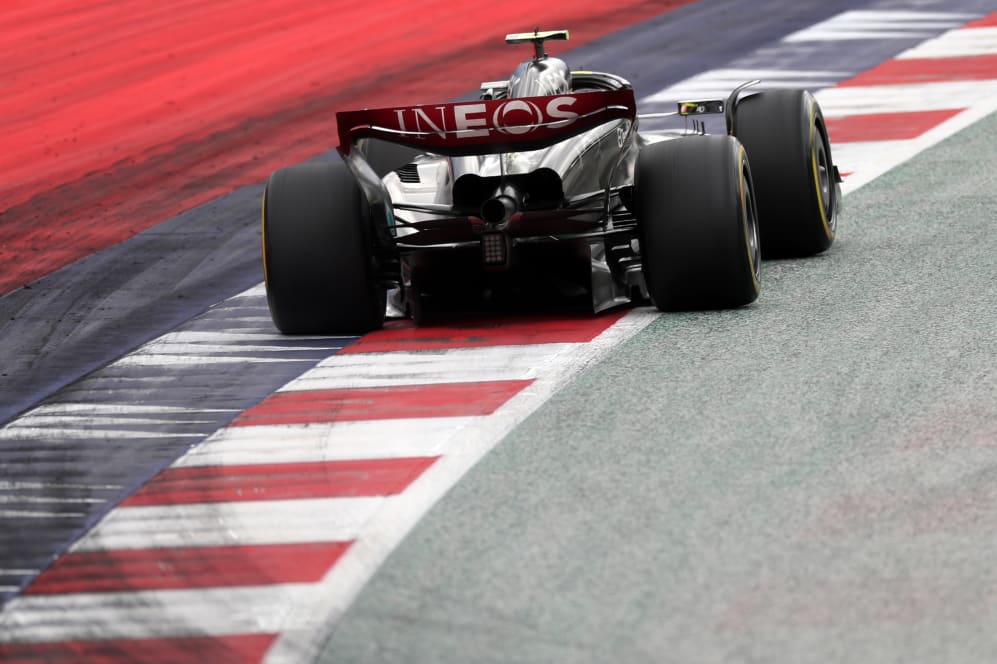 McLaren's Lando Norris: "When you're under pressure, you're pushing that little bit more, you have a little bit more of a slide. That's just human error, but it's also – that's racing at the end of the day. It feels tough, for some of the things that you feel like you almost shouldn't be penalised for, but when it's a rule then it's also a rule for everyone.
"I guess that I didn't, if you struggle then you've just got to slow down, but you never want to do that when you're a driver. It's complicated, it's just not as easy as what it looks like on the outside I can assure everyone of that. I have sympathy for the people that did get it in a way, but I also don't."
READ MORE: Sainz frustrated to miss out on Austrian GP podium after 'playing the team game'
Williams' Alex Albon: "Basically, it's a bit 50/50. Firstly I would say, and I understand the argument, 'Well, you guys are supposed to be the best drivers in the world, it's easy to stay within…' You get that a lot, you get the old keyboard warriors! I have to say that, I understand it, but these cars, what we're doing…
"It's getting so close now, every little bit of track helps. The wind is moving 360 degrees, it was moving 180 degrees around the racetrack today, you're getting dirty air, gusty air, literally, I'm not joking you, a little gust and that's it, you're track limits straightaway.
"You can say, 'Well, yeah, bring it back a bit', but you can't bring it back, because I've got Checo behind me, I've got George behind me, I've got everyone behind me. And the other thing was they were so slow at giving us the feedback. The FIA don't have the people… I think they tell us that they don't have enough people on the corners to give it quick enough.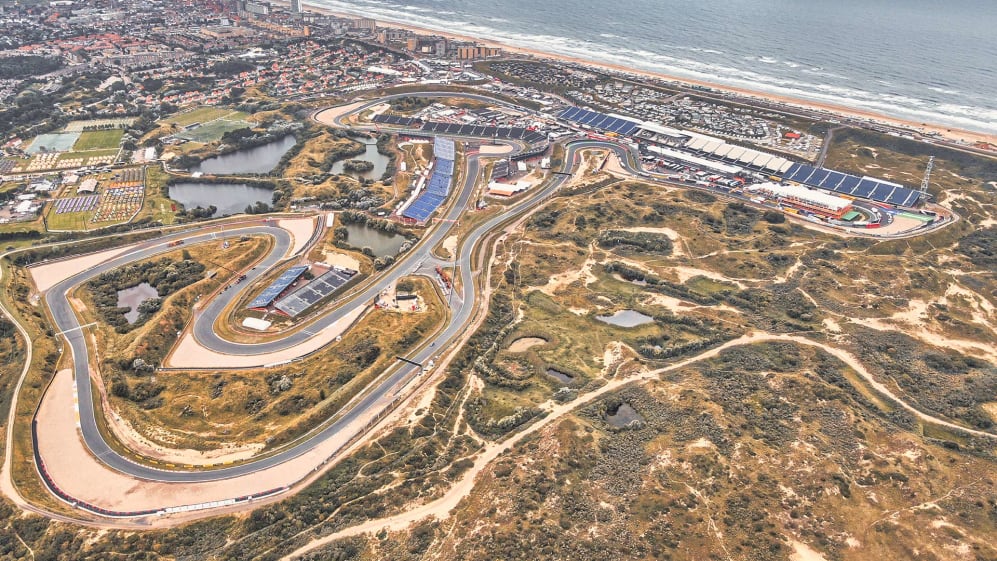 "I basically got told, my first strike was Lap 20, I thought, 'That's pretty good for me!'. So that was it, I got Lap 20, I thought Lap 21 play it safe, got another strike, Lap 22, play it really safe, got another strike, Lap 23, penalty. By that point I wasn't even using the exit kerbs, and they were like, 'Oh, sorry, that was from 15 laps ago'. It's like, well you can't react at that point, you can't bring it in and it's all gone."
Williams' Logan Sargeant: "I think Alex has summed it up perfectly. Honestly, the easiest thing to do is just change the last two corners. I think, in my opinion, if you added a strip of grass on the outside of each of the corners, about a car's width off, and then have the tarmac after that in case there's a crash, no one's going to purposely drive into the grass, so that sort of would stop people from running wide, and in my opinion that's the best way to do it."
READ MORE: Norris says McLaren have taken 'a big step forward' after 'surprisingly' good P5 outing in Austria
Former F1 driver Jolyon Palmer: "I remember when I was racing here in 2016, 2017, there were the raised kerbs, but you'd just damage your car every time you go over them, so we were complaining then that the kerbs were too aggressive, and there'd be carbon fibre coming off everywhere, until more recently they've flattened them, and now we get to where we are now. I think the grass seems like a pretty good idea, it's a sensible idea."
Mercedes boss Toto Wolff: "The stewards are doing their job. It's what the rules say. I think we've either got to go back to the sausage kerb and need to take consideration that teams and drivers shouldn't complain if they break their cars, because that's clear, or you've just got to let everybody go where they want. That's the other solution like they do in some of the races in the United States."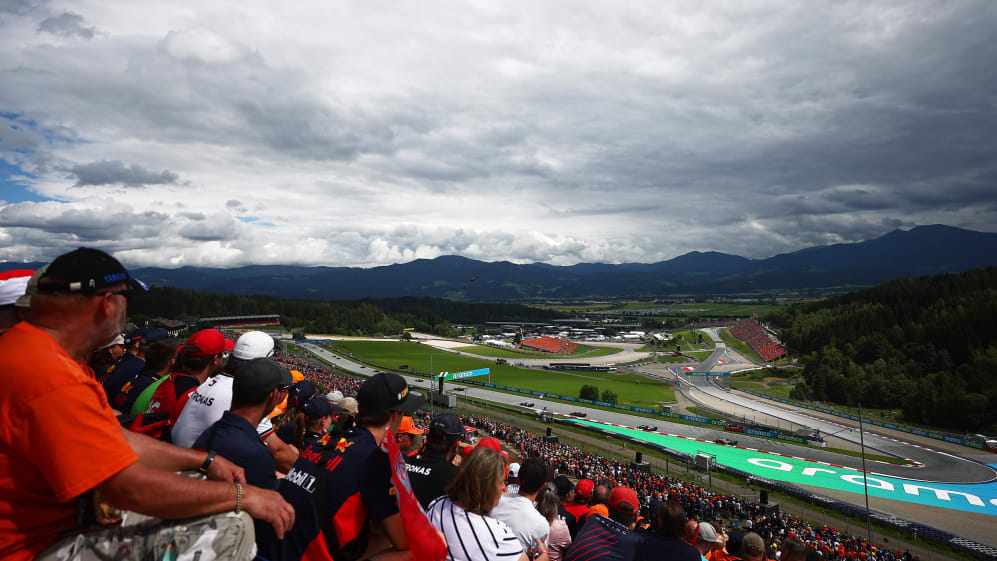 After the race, F1's governing body, the FIA, offered a response to the situation and pointed to the potential changes that could be on the way for future visits to the Red Bull Ring.
"Regarding the track limits infringements at the 2023 FIA Formula 1 Austrian Grand Prix, we note that due to the specifics of the circuit layout and the propensity of many drivers to repeatedly drive outside of the boundaries of the track, an unprecedented situation arose which resulted in all potential infringements not being able to be reviewed during the race," read their statement.
READ MORE: Formula 1 to continue to race in Austria until 2030 under new long-term agreement
"Prior to the submission of a Protest against the result, we had already begun a full review of the track limits infringements, which is ongoing.
"During the Grand Prix, Race Control was tasked with reviewing well over 1,200 instances where a car was reported as potentially leaving the track. The results will be updated once the review of those which were not able to be reviewed during the race is complete.
"In order to address the issue for future events we will renew our recommendation to the circuit to add a gravel trap at the exit of Turns 9 and 10. We note that while this is not a straightforward solution in relation to other series that race here, it has proved to be very effective at other corners and circuits with similar issues."
To read on, sign up to F1 Unlocked for free
You'll unlock this article and get access to:
Live leaderboard data
Epic experiences and rewards
Money-can't-buy competitions