Extra DRS zone to further enhance Bahrain spectacle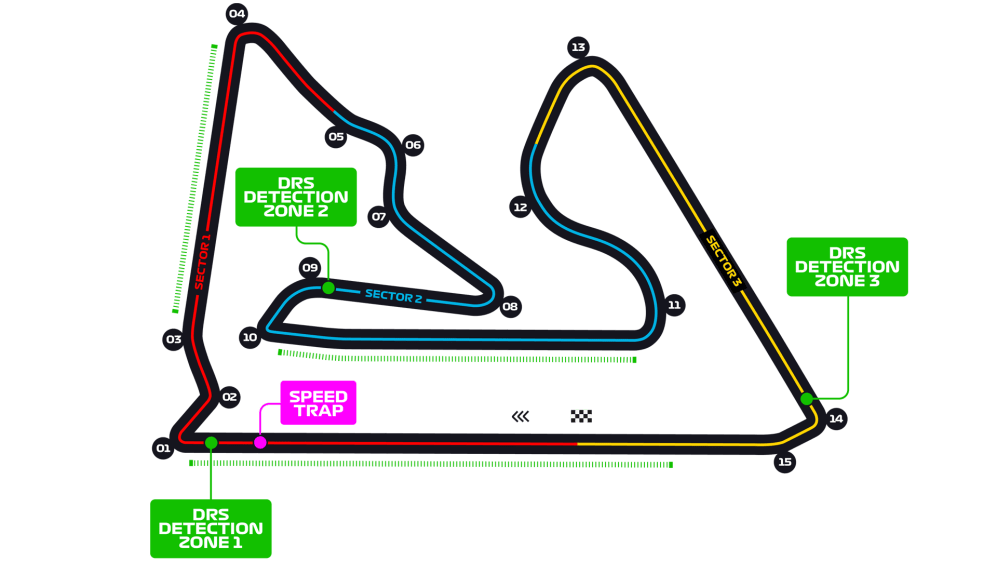 The Bahrain International Circuit was already no slouch when it comes to producing tight racing and thrilling overtakes. This year, however, it should be even better thanks to the introduction of a third DRS zone.
Drivers already had the possibility of using their rear wing's drag-reduction system on the Sakhir track's start-finish straight, as well as on the stretch between Turns 10 and 11.
Now they will also have the chance to utilise it on the circuit's first long straight, just after the lap's opening complex of corners.
FORM GUIDE: The favourites for pole, points and victory in Bahrain
With the new zone's detection point located just prior to Turn 1, it means any driver who fails to get the job done with an overtake attempt on the start-finish straight could well get a second bite of the cherry in the long run down to Turn 4.
Revised rear wings for 2019 have already made the effect of DRS more powerful. Combined with the additional DRS zone and the simpler front wings that help drivers follow each other more closely, it should all make for even more excitement in Bahrain this weekend.