Australia preview quotes - Renault, Williams, McLaren & more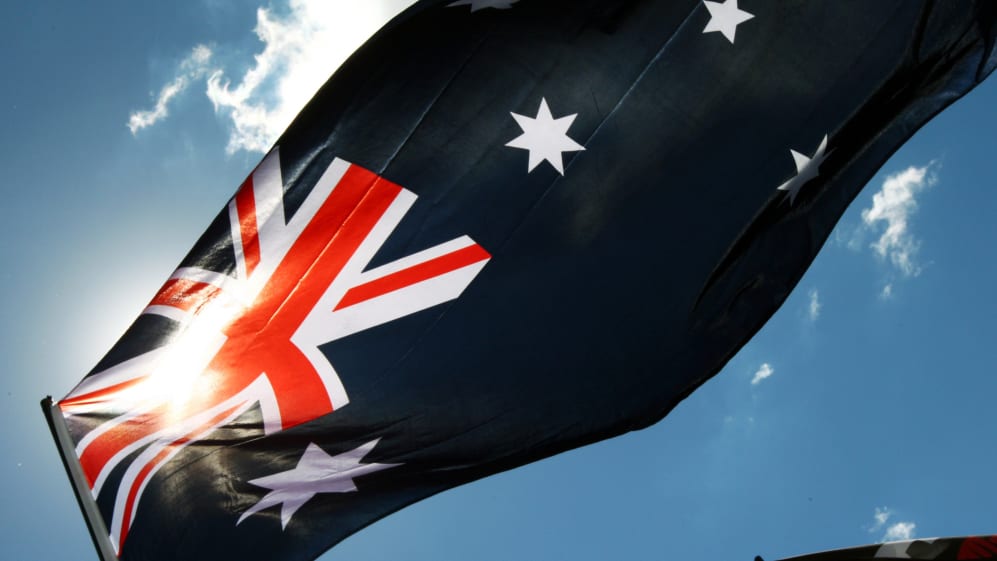 F1 racing's new era finally kicks off in Melbourne on March 26. But which teams have cracked the new regulations - and which drivers will adapt quickest? Those involved look ahead to the hotly-anticipated 2017 Formula 1 Rolex Australian Grand Prix...
Renault
Nico Hulkenberg
"I love going to Australia and to Melbourne. I'm super-comfortable there as it's a wonderful place with great people and there's a very relaxed atmosphere. Albert Park itself is just beautiful, especially when you drive into the track in the morning and see that it's packed with fans – you get so much support there. It's great to see so many people come and watch what we do.
"The first race of the season is going to be very exciting. The cars are like driving a very fast and spectacular roller-coaster and it's a lot more demanding than before, now you have to wrestle these cars! The tyres allow you to push harder every lap, so you can exploit and be on the limit, it's a lot more work and a lot more demanding. There's a lot that's new, but the game is still the same.
"In terms of performance I see us in the midfield at the moment but the pace is good and from here we can improve step by step and work our way up. It's going to be a tough fight as there are some very fast and well established teams currently ahead of us, but we have everything we need to fight for points. Once you're sat in the car, on the grid and watching the lights, it's business as usual. Bring it on!"
Jolyon Palmer
"I'm feeling good and I can't wait to race the R.S.17 for a full Grand Prix. This new generation of car is really awesome to drive and we have a great opportunity to take a strong step forward during the season ahead. I enjoyed driving the car in pre-season testing as the team have addressed all the areas we needed to improve from the R.S.16, and when you add the improvements made to everything that comes with the new regulations it's a good place to be. I'm happy and positive and can't wait to race.
"It's great to be going into my second season as an F1 driver as I can use all my experience from last season. I know the tracks and I know what is possible from an F1 car. It's going to be really interesting for the first few races as we learn how our car goes in race conditions and see how competitive we are relative to our opposition."
Bob Bell, Chief Technical Officer
"Even though we didn't accumulate as many miles as we would have liked in pre-season testing we were able to make good progress over the two weeks in Barcelona and we are reasonably confident heading to Australia.
"The first race of the season always produces unusual results. Let's see what happens at Albert Park, a race which can always give you something of the unexpected as the first race of the season, and one that takes place on a challenging street course. This will be the first time we set-up these cars to go racing and this is the first time we go through a race weekend schedule and it occurs the other side of the world from where our car was conceived and produced.
"The big question is, of course, what will the racing be like and there are many different predictions..."
Cyril Abiteboul, Renault Sport Racing Managing Director
"The first race of the season always throws-up its own challenges. Last year we arrived in Melbourne at the end of a furious few months. Our lead times had been exceptionally short and no matter how hard we worked, our R.S.16 was always a compromise car. In contrast, today's R.S.17 is a car built with no compromises with development since its inception across our two facilities, Enstone and Viry. Our own target for Albert Park is the same target we will have for every race this year: points.
"Pre-season testing in Barcelona was productive but not perfect. We have addressed the ERS issue which caused us reliability concerns and do not expect to see a repeat of it in Australia. There is a balance between pushing the envelope of performance and maintaining the requisite reliability and the trick is to stretch the margins without overstepping them."
Williams
Felipe Massa
"Australia is a fantastic place to start the season, not only because it's a beautiful country, but also because the people are so nice. So it's always a big pleasure to go to Australia. It really is the perfect place to get started. It's quite a tricky track though. It's half racetrack, half street circuit, so it's definitely not easy. It's good to have a difficult challenge at the start of the season though. I'm just really looking forward to getting started! It's always a very important race because it's the first time all of the teams will be together and racing for real."
Lance Stroll
"I am really excited for Melbourne. It's going to be quite an experience being my first ever Grand Prix. It's a new track and I have never been to Australia. I am just really looking forward to it all and very excited to get started. I can't wait. I have driven the track in the simulator and I have seen some videos, and onboards. It looks quite tricky. Even though it is a new track for me it's a different track also. It's kind of a road course, so the track really changes a lot throughout the weekend, so that will be a good challenge. I will just take it as it comes, push as hard as I can, enjoy it and look forward to the weekend."
Paddy Lowe, chief technical officer
"It is an exciting time of year for everyone in Formula One including the huge number of fans around the world, as we head to Australia for the first race of the season. This year is particularly exciting as the regulations have changed substantially concerning the bodywork of the cars and the dimensions of the tyres, so we expect to see quicker cars and far more challenging racing for the drivers.
"Coming back to the paddock has that feeling of being "back to school" after our winter away: everybody energised for the new season ahead, meeting friends again and welcoming new faces. I always feel that the first qualifying session of the year is the most intense and interesting hour in the entire Formula One calendar, as that is the point when all the smoke and mirrors of winter testing must stop and the real pace is finally put on the table. It is only then that we will see how the cars and drivers perform and get our first true indication of the season which will unfold.
"The race itself is always eventful with more than the usual degree of incident and car failure as the cars and drivers engage in their first competition of the year. And the spectators bring extra enthusiasm to Albert Park, many of them having come from all over the world to see this first race of the F1 season. From a technical point of view, the tyres for this year's race are not only wider but also softer - having the ultrasoft in play at Melbourne for the first time - so we will without doubt see some record breaking lap times this weekend and perhaps more evidence of driver fatigue in the race than we have seen in recent years.
"For me personally, I'm very happy to be back at Williams, the team where I started my Formula One career. We have a very talented group of people here and two great drivers with whom I haven't worked before, so I'm looking forward to stepping into the paddock with them in Melbourne to start the 2017 season."
McLaren
Fernando Alonso
"The start of a new season always gives us a range of feelings – great excitement to be racing again, and the sense of the unknown as we go into a formula with a brand-new set of regulations. We don't yet know where everyone stands as testing was a proving ground for the teams more than ever before, and it'll be interesting to see how quickly teams show their hand over the course of the weekend.
"I'm incredibly motivated for 2017 and I can't wait to see what kind of racing this new shake-up of the sport will bring. We already know the sport is a lot more physical and the cars are more challenging to drive – from a driver's point of view this is exactly what we were looking for in the new regulations, and I really hope this will translate to good battles on track.
"After a difficult two weeks of testing we're prepared to face a difficult weekend in Melbourne. We'll do our best with what we have and there's a lot of hard work and collaboration happening within the team, but the lack of time before the first race means you have fewer options for big changes. The first step will be to work on reliability before we can make any assumptions or predictions about performance, and we will try to enjoy the weekend as much as we can."
Stoffel Vandoorne
"Since my position as full-time racing driver for McLaren-Honda was confirmed back in September, it feels like the Australian Grand Prix weekend has been a long time coming. It's a great feeling knowing that I'm about to start my full first season in Formula 1 and it's a dream I've been working towards for my entire racing career.
"I'm looking forward to stepping into the MCL32 cockpit on Friday morning and I feel totally ready for the challenge ahead. I've prepared very well over the winter, worked a lot on my training and in particular my strength and endurance, and I'm incredibly motivated to work hard with the team to make improvements step by step. I'll be pushing hard as always and I'm looking forward to getting back into the car.
"In terms of performance, I'm not setting myself any particular targets, other than to keep my head down, learn a lot from the team and from Fernando, and do my best. I know the guys and girls at McLaren and Honda very well, and I feel very much part of the family, so there's no sense of nervousness about starting my first full season as a Formula 1 driver. It's my first time in Australia so I'll be soaking up the atmosphere, enjoying the buzz of the first race of the season, and we'll see how the weekend unfolds from there."
Eric Boullier, Racing director
"It's no secret we at McLaren-Honda had a more difficult two weeks of testing than we'd anticipated, and we've been working together closely since returning from Barcelona to address the issues we've faced in time for the first race of the season.
"As a team, we're very excited to be going racing again, but aware of the unknowns that face us as the lights go out to start a new era of Formula 1. We don't yet know where the formbook lies, so until we hit the track on Friday morning it's impossible to predict how the weekend will unfold. It'll be interesting for us all to see the pecking order emerge as each session goes by, as well as where our own strengths and weaknesses lie, and we're prepared for a challenging weekend ahead.
"We will approach this season race-by-race – for us Australia will be the benchmark by which we can understand where we are in relation to the rest of the field, and what we need to do to tackle the coming grands prix. We won't make any promises or predictions about our performance or results, but McLaren and Honda will continue to worth together in partnership and maximise everything we have in our package. Melbourne is always a fantastic season-opener and we're looking forward to seeing and hearing the fans trackside – the atmosphere there is always something the whole team really enjoys."
Yusuke Hasegawa, Honda R&D Co. Ltd Head of F1 Project and Executive Chief Engineer
"It has been a challenging winter for everyone at the team. Obviously the problems we had in Barcelona limited our track time and put added pressure on our pre-season preparations, however, we were still able to generate a huge amount of useful data.
"In terms of performance, there has been room for improvement with mapping in order to have better driveability, and with further analysis we were able to make additional changes to be ready for Melbourne. We know we are heading in the right direction and we'll continue our efforts in order to increase our competitiveness throughout the season.
"As a season-opener, the Australian GP is a strenuous grand prix for the drivers, car and the power unit. It is also unpredictable and tricky because of its track features. The circuit is flat, narrow, slippery and fast. Our priority for the weekend will be to extract the most out of our power unit, while maintaining reliability.
"It won't be an easy weekend, but despite the challenges we love coming to Melbourne. The fans are amazing, and we always have fantastic support from our Honda Australia peers. We hope we can show our appreciation through our efforts on the track."
Force India
Sergio Perez
"The first race of the year is always good fun. We've had a long winter to recharge the batteries, but now I just want to go racing again. Australia is the best place to start the season: it's a great country and I really enjoy going there. There is so much to do in Melbourne and it's a fun weekend, even if it's busier than some of the other races.
"It's important not to get distracted: we want to start well and get back into the race weekend rhythm, and get on with our work. The track itself is quite enjoyable and it's a challenge to drive because it's almost a street circuit. It starts the weekend very green and as you go on, you get more grip and more confidence in your new car.
"I am confident we can do well and score points from the first race: Australia is a place where anything can happen and we have seen some very unpredictable races there in the past. You never know what opportunities turn up in a race so you have to be ready at all times to take them."
Esteban Ocon
"I am feeling great after a long winter and I'm very excited to go to Melbourne. It will be the first time racing at Albert Park for me, so I do not really know the track, but last year I went there and I liked what I could see. It's a proper old-school track and those are the sorts of circuit I really enjoy. Of course it's not easy when you don't know the track in advance, so it's especially important to learn quickly in the Friday sessions and listen to the feedback from the engineers - whether it's where I can be faster or where we can make the car quicker. I think I have all the tools and all the people around me to do that.
"Joining this team has gone very smoothly from my perspective. The team welcomed me and made me feel at ease straight away. I feel very comfortable about the way we work and I feel this will help me give my best in Australia.
"I think we did a good job as a team during winter testing and I also feel confident because of all the simulator work we did over the winter. We continue to push on the simulator and I was at the factory a few days ago doing the final preparation for Melbourne. I was very open to the team – I told them I'd be available at HQ as much as they needed me over the winter and I feel satisfied with the work we've done together so far. I think we're on track to extract everything we can from the car, which is our objective. We'll go out and do the best we can and see where we are."
Vijay Mallya, team principal
"I always say that Melbourne is a great place to start the season and this year there is so much to be excited about with the new generation of cars making their race debut. It's interesting for the teams, the media and most importantly, the fans. Let's hope we put on a great show to kick off the season in style.
"We will race in our new colours for the first time in Melbourne. BWT have given us a very exciting livery and they have generated a huge buzz among the media and fans. The VJM10 looks stunning and it's great to see such a positive reaction on social media.
"As for our expectations this weekend, it's still not easy to make predictions – even after eight days of testing in Barcelona. Qualifying on Saturday will give us our first indication of the true pecking order. Testing taught us lots of things and we've identified where we can improve, which is exactly why we go testing. We've addressed most of those things in time for Melbourne and we're in good shape.
"The VJM10 is largely reliable and clocked up 785 laps in testing, and we took encouragement from our long run pace. We've got to approach the early races believing we can pick up where we left off last year. We arrive in Melbourne feeling optimistic and confident that scoring points is a realistic objective."
Mercedes
Toto Wolff, Head of Mercedes-Benz Motorsport
"It's the dawn of a new era - in more ways than one. This is the first time that Formula One has changed the rules to make the cars faster. We have new management looking at how we take the sport forward. And, in our team, we have seen some significant changes of personnel over the winter. It's been a busy few months, no doubt. But an extremely exciting time, too.
"The target with these new regulations was to make this generation of F1 cars the quickest in the history of the sport. And looking at the results from testing, we're well on the way to achieving that. It's something that's never been done before and that's a radical change. We've even made them look more spectacular.
"Having spoken to the drivers, these machines are violent - just like Formula One cars should be. I have been out on track watching them and, next to the previous generation of cars, these are properly spectacular cars. From a fan perspective - and a part of me will always be a fan - it really is something special. Any true motorsport lover simply has to see them in the flesh.
"Lewis [Hamilton]and Valtteri [Bottas] are in a great place. They have a respectful and friendly relationship from what we've seen in our team briefings so far. It's an exciting time for them because these new cars are a real physical challenge. Both felt from testing that the G-Forces are enormous and they are embracing the new challenge of F1 2017.
"We have tackled with determination the challenge of the new regulations. We have been very successful over the last three years through stable rules - but no team has ever maintained its success over such a big regulation change before. In a way, it's just what the doctor ordered. To have such a challenge is good for the team.
"There is an art to managing expectations. You must not set them too low - but you must also keep them under control. With new regulations, everyone starts with zero points. It provides opportunities as well as risks for every team on the grid. You only need to look back to 2009 to see how unpredictable Formula One can be, with Brawn winning the Championship after being on the brink of extinction.
"We enter 2017 with that mindset. We take every one of our rivals seriously and respect every team's ability to find that magic bullet. They are all full of very clever people - the best in the world in their fields. We have done the best job we possibly could over the winter and, if we are not the fastest in Melbourne, then it's about finding out why and what needs to be done to get us back to that top spot. It's a challenge we will take on with great motivation and energy. Setbacks can provide a long-term opportunity because you constantly need to improve yourself.
"What we've seen from Barcelona is that the margins at the front of the field have shrunk. We'll see how that pans out in Melbourne, because we still don't know about the fuel loads, weights or power settings of the other cars. As the old saying goes, it is when the flag drops that the bull*t really stops."
Red Bull
Daniel Ricciardo
"It's always good to be back on home soil and enjoy a bit of sunshine after winter testing. My home race is awesome in so many ways but it's also super busy and full on, the week for me starts on Monday and doesn't stop until Sunday night. It's nice that there's so much media attention at the start of the season and everyone is super excited to see how I go. I try and attend as many events as I can but I'm still there to do a job.
"We get a pretty big greeting from everyone when we arrive at track each morning, the fans are so enthusiastic!
"This year they have named a grandstand after me, the Ricciardo Premium Grandstand with views of turns three, four and five, which is pretty cool. It's another bit of motivation for me to do well and I will of course give the fans a wave. It's great to have such positive support and I've heard the tickets sold out pretty quickly for the stand. I will definitely embrace the weekend, have some fun with it and try and give the fans a reason to celebrate on Sunday."
Max Verstappen
"We always arrive in Australia a bit early due to the time difference, this way we have a bit longer to acclimatise. The first two or three days you struggle with jetlag a bit but then it's fine because you are just really excited for the first race of the year.
"I enjoy going to Melbourne as it's a cool city, nice environment and good weather so generally a great place to stay. I found some nice restaurants down by the Yarra River so whenever we have time I will head down there for some dinner.
"The first race is always exciting as you never really know where you are in terms of performance with the car because everything is so new, this is reflected in the paddock too, it's a refreshing feeling.
"Being Daniel's home Grand Prix he obviously gets a lot of support which is very nice for him. I can't wait to feel the buzz of all the cars going out for the first practice and seeing the excitement on everyone's face."
Sauber
Marcus Ericsson
"I like Melbourne a lot as it is a fantastic place. The fans and the atmosphere there are just great – I always enjoy being downtown in Melbourne and on the circuit at Albert Park. I can't wait to finally kick off the 2017 Formula One season in Australia. After challenging pre-season testing with a lot of data collection and preparation, I am going to Melbourne with a positive mindset. Now we have to see how things work out during the first race weekend with the new car. The Albert Park circuit is a bit tricky with a mix of permanent race track and a street circuit. In general I think it is going to be a challenge to find the right set-up, but I am confident we will get this done."
Pascal Wehrlein
"The Australian Grand Prix will be very special for me and also for the Sauber F1 Team. It is the beginning of my new role as a Formula One race driver in the Swiss team, and I am sure when those five lights go out it will be a unique moment on the race day. During the second week of pre-season testing I had productive days, where I was able to get quite familiar with the Sauber C36-Ferrari procedures. After intense physical preparations in the last few weeks I am excited about going to Melbourne, and I feel ready and well-prepared for the challenging season opener. It looks promising at the moment for me, but we never know until we get to Melbourne. I have full trust in our teamwork."
Haas
Romain Grosjean
"I enjoy Albert Park. It changes a lot during the weekend. It's not a permanent circuit, so the grip is changing a lot. The race start is quite late, but it's one of my favorite grand prix. It's not an easy track to get on with. It's very hard on fuel consumption as well. For the first race of the season, it's going to be interesting."
Kevin Magnussen
"It's always important to have a good start to the year just to kick-start everything. It gives you a boost to have a good beginning. The end is important too, but it's always nice to start off the year with a good race. We'll do our best and see what we get.
"My goal for the season, and it's the same for the team, is to try and improve on the result from last year, which was very good. Going on to then finish eighth in the constructors championship, with 29 points, was a great result for a first-year Formula One team. To improve on that, even just a little bit, would be a good target."
More to follow...