Coming next week - the official F1™ 2017 game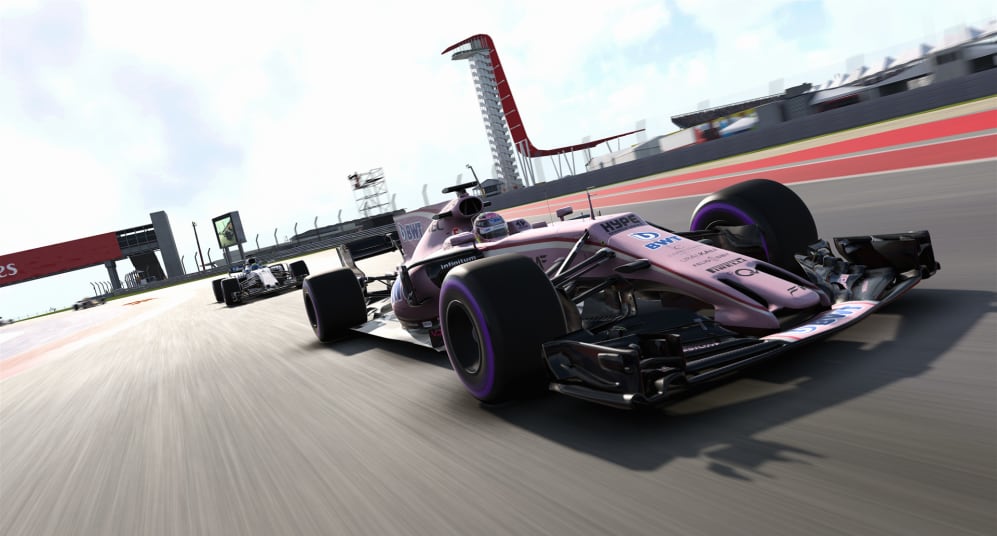 The official videogame of the 2017 FIA Formula One World Championship is nearly here… and from August 25, gamers can try to emulate - or beat - their favourite drivers in the most advanced and immersive experience ever seen in the franchise.
Coming soon to PlayStation®4 computer entertainment system, Xbox One and Windows PC (DVD and via Steam), the game features several new innovations, including an expanded career mode, new gameplay modes, classic machinery and alternative track layouts - such as Monaco at night.
This year players have more choices than ever when embarking on a career - from creating their avatar, and choosing a female driver for the first time, to customising their helmet liveries so their fans can recognise them out on track, F1 2017 features the most in-depth experience ever.
Fans can also drive some of the most iconic cars in F1 history, with Williams' all-conquering 1992 FW14B and Red Bull's sensational RB6 among 12 new options available. For those who pre-order or purchase 'Day-One' copies of the F1 2017 game, they will be able to drive the 1988 McLaren MP4/4, as part of the 'F1 2017 Special Edition.'
Players can race any of the modern or classic cars online in both private and public sessions that match drivers of similar calibre for the ultimate racing experience. Up to 20 players from around the world can face-off on the toughest tracks in the world where the current 2017 F1 drivers battle, as well as on four additional shorter tracks in Great Britain, Bahrain, USA and Japan.
"We cannot wait for fans to play F1 2017," said Lee Mather, Creative Director for F1 2017. "This is the biggest F1 game we have ever created. Not only do we have the addition of classic cars and a greatly expanded career mode but we have made a number of improvements to the online experience, including introducing spectator spots which should be great for league play.
"We also think that Championships is going to be a real hit with fans as it offers new ways to play the game with different rule sets and structures compared to the normal World Championship. It really adds to the variety in the game."