Russia preview quotes - Williams, Mercedes, Renault, Force India & more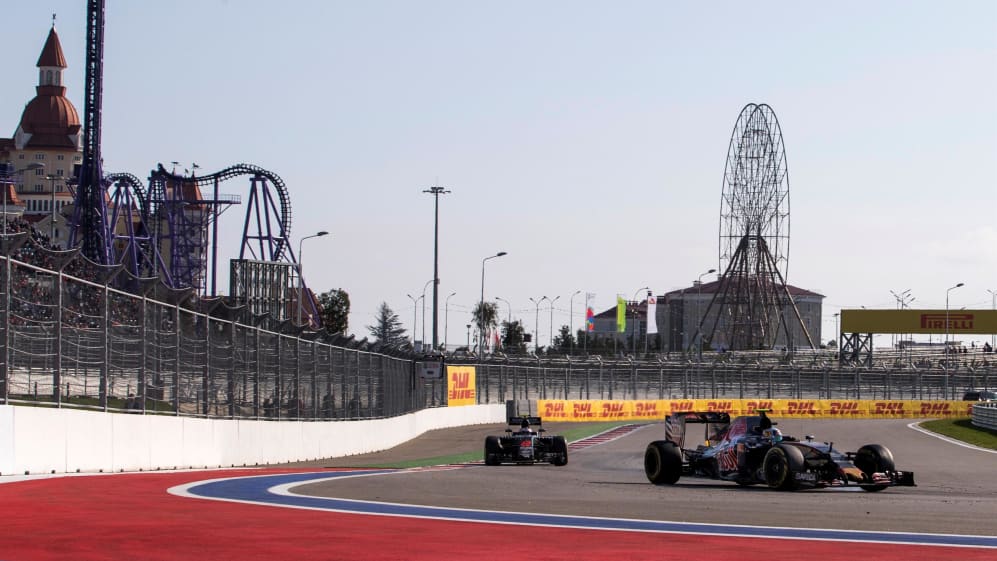 From the desert setting of Bahrain, the paddock heads to the balmy Black Sea resort of Sochi and its amazing Autodrom. Those involved look ahead to next weekend's 2017 Formula 1 VTB Russian Grand Prix...
Williams
Felipe Massa
"Sochi is a really nice track to drive and it's a race I enjoy a lot. In the past it's a track we have done well at – I finished fourth and fifth in 2014 and 2015 - so I'm hoping we can have another good race there this year. The event has been getting bigger every year so I'm really looking forward to going back again."
Lance Stroll
"This is certainly one of the most difficult tracks for me to talk about as I have never been there or done it on the sim yet. I did watch last year's race but still have to really see how the track is. However, I do enjoy going to new tracks. They all have their own particular characteristics and it is fun to find these out. Obviously the first experience I will have is the Thursday track walk, which I do with my engineers. It is surprising how much you can learn about a track by walking it that is still relevant when you are going round at speed in an F1 car. You get to know the bumps and have a feel for how the car will react. When learning a new one there is no set number of laps it takes, as sometimes you get into it very quickly and others it takes a bit more time. It just depends on the track and your feeling and how long it takes to get into a rhythm."
Paddy Lowe, Chief technical officer
"This is just the fourth time we have headed to the Sochi Autodrom since the inaugural race here in 2014, so it is still a relatively new circuit with new tarmac. The surface is very smooth indeed, probably the smoothest we see all season, which does present some challenges. It can be difficult to warm up the tyres during qualifying and degradation is extremely low, as we saw when Nico Rosberg pitted on lap one in 2014 and managed the entire remainder of the race on that set of tyres.
"It is a circuit that requires good all round performance as it has a wide range of different speed corners and a long straight, requiring power and efficiency. The long straight also provides one of the longest drags from the race start to the first turn, which gives some interesting opportunities for slipstreaming after the start itself. We are reasonably encouraged by the performance of the car in Bahrain, so we are optimistic for a strong race. The Formula one fan base in Russia is growing in this relatively new territory for the sport, so we look forward to putting on an exciting show for everybody this weekend."
Mercedes
Toto Wolff, Head of Mercedes-Benz Motorsport
"It's very good to see people talking positively about Formula One. Clearly, the close fight between Ferrari and Mercedes is something that is interesting for the fans. It's interesting for us too. This is why we go racing - because we're racers and we thrive on the competition and the battle.
"It's a totally different kind of track this weekend in Sochi and, in this season with these new regulations, you can't take anything for granted. The trophies of previous years don't guarantee that we'll be winning in Russia when you have a very fierce competitor like we do in Ferrari. We'll take it one step at a time, start the weekend well and hopefully have a good result on Sunday."
Renault
Nico Hulkenberg
"I have quite a bit of optimism! I think we made good progress to enable us to improve our race pace for Sochi when we were testing in Bahrain and we have some new bits for the car to facilitate this too. Of course, the Sochi Autodrom is a completely different circuit, so we can't accurately predict our relative performance until we get there, but I'm feeling positive.
"I like travelling to Russia, it's a cool place and I like the track and infrastructure there. Of course, my main focus is on the track itself and it's a good one to drive, so I go there with a happy face. I think we've made good progress with the car with some positive updates, which should also make me happy.
It's one of the longer laps of the season and this is compounded by there being a lot of corners. This makes it a big challenge for any driver as you need to get every turn in each sector together perfectly, especially in qualifying. It's a very quick and flowing track, which is why I like it so much. There are a number of tricky bits too, especially braking into the corner at the end of the back straight. The final sector is a bit more technical and slow in its nature, but overall it's a fun track.
"I haven't had the greatest amount of luck in Sochi with two retirements and a 12th placed finish, so it would be great to score my first points there in 2017!"
Jolyon Palmer
"For me the best thing about Russia is that I won the first ever GP2 Series race there and that race won me the championship, so I have very good memories of the Sochi Autodrom! I got a great start so led from the first lap but was under a lot of pressure all the way. It's great to win any race, but to win a race where you've had pressure at every turn, that's a real achievement.
"It's a smooth and still pretty new track with plenty to think about in its layout. We've seen that it can start with pretty low grip levels at the beginning of the weekend, but it will be interesting to see how the extra downforce of 2017 copes with that. Last year we struggled to get the car where we wanted in qualifying but we went better in the race.
"My race in Bahrain was frustrating as we weren't able to unlock the pace from the car - which was something Nico suffered from too. The real positive is that the team is taking a step forward at every race so we're hopeful that Sochi continues in this vein."
Sergey Sirotkin, test driver (driving in FP1)
"I drove last year in Sochi so I'm familiar with what to expect. It's a modern-style F1 track with some interesting aspects to it. There have been some interesting Grands Prix there. The most challenging sector is the final one, off the back straight, as there are some tricky braking areas through corner after corner, then it's really crucial to keep the rear of the car under control through this sequence.
"I'm proud of being a Russian driver so to be in front of thousands of Russian fans is always going to be a highlight. That said, I would settle with being in the car anywhere! Of course, there will be a lot of attention in the press and media, and many people I know will be there - which is always nice - however my focus is fully on track. I'm there to do the best job possible and focus on the entire race weekend not just FP1 when I'm in the car."
Bob Bell, Chief Technical Officer
"Our target for Sochi is another step forward from our performance in Bahrain. We'd be happy with a similar qualifying position allied to improved race pace."
Cyril Abiteboul, Renault Sport Racing Managing Director
"Sergey (Sirotkin) will drive in FP1 in Sochi alongside Jolyon. Russia is an important market for us and it is good for them to see their local hero out in action.
"We're hoping that the work of the (Bahrain post-race) test can be applied and all the new parts tested will work as well as they did in evaluation when we take to the track in Sochi. Both cars in the points in Russia would be a fantastic reward and another step forward in our 2017 journey."
Force India
Sergio Perez
"I said after Bahrain that I was very proud of my team. We never gave up and dug deep to recover a great result. It was even more special because we continued our run of races in the points – it's now thirteen consecutive races. When we qualified in P18, I thought it would be hard to do it, but we delivered a perfect race and really deserved this result.
"I think the start of the season has gone really well and we can be happy with the results we have achieved already. The team has done an excellent job to read the races, call the strategy and take the opportunities. That's a real strength of this team.
"I have good memories from Sochi and our podium in 2015 shows that anything is possible. I think every driver enjoys turn four because it's an unusual corner that puts high energies through the car. The rest of the lap is similar to a street circuit. Overtaking has never been easy so there's extra pressure on getting high up the grid in qualifying."
Esteban Ocon
"After three races in the points I'm feeling happy about my start to the season. At the same time, I feel a bit of disappointment that we haven't achieved more. With a bit more luck on my side, I would have come away from China and Bahrain with even more points. Finishing tenth three times in a row isn't enough for me – I want more!
"Sochi is quite a similar circuit to Bahrain with long straights and low-speed corners. It's a track I know already, because I raced there in GP3, and it's a nice challenge. I think turn four will feel really cool this year with the downforce we have in these cars and it's going to be demanding for the front right tyre.
"Performance-wise it's hard to predict where we will be. We had a good test in Bahrain after the race and we made some progress with the car, but the middle of the grid is very competitive. We have looked stronger in the races compared to qualifying and that's why we have picked up points in all the races. Getting some more points remains the goal this weekend."
Vijay Mallya, Team principal
"Three races out of three with both cars in the points is a super start to our season. We're up in fourth place in the championship and making the most of the opportunities. Races such as Bahrain showed our strengths as a team. We never gave up, even after a difficult Saturday, and we raced hard on Sunday.
"Sergio extended his points scoring run to thirteen races, which is a tremendous achievement and shows our consistency as a team. Esteban did well to score another point and we are pleased with his performance so far. It means we can head to Russia in good spirits and determined to pick up some more points."
McLaren
Fernando Alonso
"Sochi Autodrom is an interesting circuit – a mixture of challenges, and ones which I think will be tackled quite differently this year with the new regulations for 2017. For example, Turn Three last year used to be tricky and you needed to be very precise – it's a multi-apex left-hander which means good car balance and control are important to not get out of shape mid-corner. This year, though, it will likely be taken flat, so I'm looking forward to seeing how the feeling in the car has changed around this circuit.
"There are two long, slightly-curved straights and high-speed corners, which means this circuit will be challenging for us with the package we have, but our car is also very well-balanced, so I hope we can get the most out of the many 90-degree corners that make this circuit so unique. Although it's technically a city circuit, it's pretty fast overall and the track itself is wide, so it usually provides close racing and good overtaking opportunities.
"A positive result for us in Sochi will be to finish the race with both cars, first of all, as we've suffered a few reliability issues over the past couple of weekends. I followed the test in Bahrain and I'm pleased that we were able to secure a lot of valuable data from both the car and the power unit, and I know everyone at McLaren-Honda is working hard to put that to good use to aid our progress as quickly as possible. The season is long, but there isn't much time between races – especially fly-aways – for development, so the laps we managed on the final day of the test were a big positive for us and hopefully will be beneficial to us over the next few races."
Stoffel Vandoorne
"I've raced in Sochi before and had good results there – it's where I clinched the GP2 championship in 2015 – so that's definitely a plus point for me going into the weekend. We've not been so lucky recently on my side of the garage and I've missed quite a lot of valuable mileage, but I hope we can improve that situation this weekend.
"After a difficult couple of weeks, the last day of the Bahrain test was very encouraging, both for me and for the whole team. It was a boost we needed and provided us with a lot of useful information about the direction we are taking the whole package in, so we go to Sochi with a better feeling than we had on Sunday night after a disappointing race.
"As I've said before, on tracks like this where straight-line speed is important, we know we'll already be slightly on the back-foot heading into the weekend. Our focus should definitely be on maximising our track time and working on reliability. If we can have a clean weekend from that point of view and no issues with the car, it will give us the best chance to find performance for the race, and we'll give it our best shot with the package we have."
Eric Boullier, McLaren-Honda racing director
"The past few races for us have been more unpredictable than we had hoped or imagined. We haven't yet managed to put together a trouble-free weekend on either side of the garage, which is the first step in order to be able to work on performance. Honda are working hard to find solutions to the MGU-H issue we have been suffering with, and on the McLaren side it's important we make sure all of our operational processes and procedures are bulletproof all the way down the line, so that we can at least see the chequered flag with both cars.
"Following the test, we're working hard on bringing more new parts to Sochi, and chassis-wise we are confident in the development path we are taking and constantly working to find extra performance wherever we can. Both drivers report positively on the feeling inside the car, so it's important we continue to build on this as the season progresses.
"As we head to the Sochi Autodrom for the fourth time, we need to focus primarily on pulling together a smooth weekend in every session, which is the only way we'll be able to see a representative performance from both drivers in the MCL32 on track. The Russian Grand Prix has so far shown itself to be a closely-fought race, and I hope we'll have the opportunity to be in the mix."
Yusuke Hasegawa, Honda R&D Co. Ltd Head of F1 Project and Executive Chief Engineer
"After a disappointing grand prix weekend in Bahrain, we have since had an extremely busy few days during in-season testing, also at the Bahrain International Circuit. The team has been working hard to implement some countermeasures to help combat our MGU-H issues.
"By the second day of testing, we think we were able to confirm the direction of our solution against the issue after completing 81 laps with Stoffel behind the wheel. The results are testament to the team's hard work and determination.
"The 2016 Russian Grand Prix saw McLaren-Honda finish the race with two cars in the points, so of course we will do our best to try and replicate this. That said, I expected the Russian Grand Prix will be another challenging race weekend for us.
"The nature of the track, with its long straights combined with 90-degree corners, means the race will be stop-start, putting emphasis on the balance of energy management. Unlocking power and managing fuel will also be key. We will of course work hard with McLaren during the practice sessions in order to find the best set-up, and we are hoping to show a good performance."
Pirelli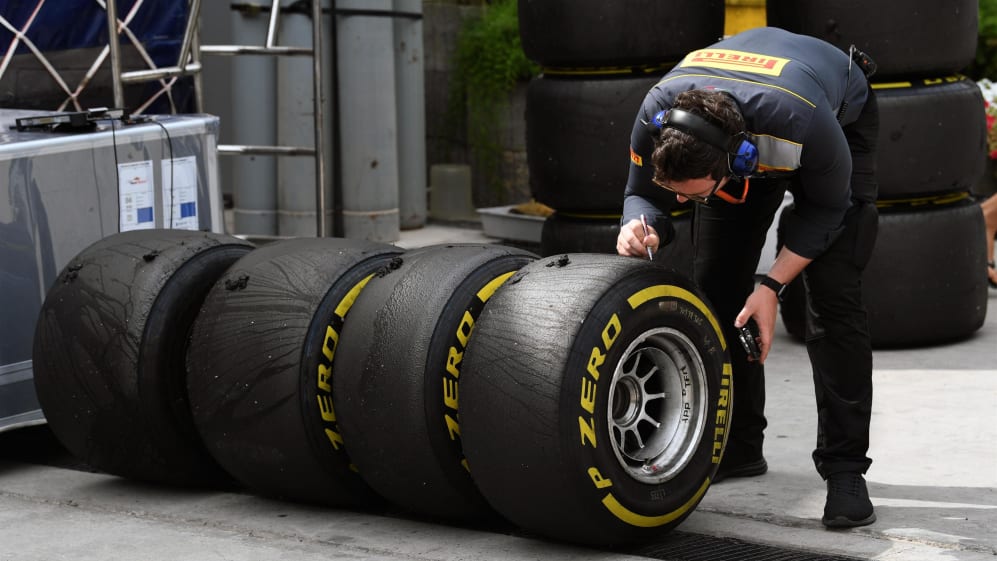 Mario Isola, Head of Car Racing
"The race follows a two-day test in Bahrain, so it will be interesting to see how the lessons learned there translate into on-track performance and tyre management in Russia. On the face of it, with Sochi being a low-severity circuit and more durable tyres this year, it should be a relatively straightforward one-stop race. However, this is the first time we are going there with the ultrasoft tyre, so the effect that it has together with the new generation of cars remains to be seen. The performance gap between the softest compounds is relatively small, so all three choices are potential race tyres in Sochi."
Haas
Romain Grosjean
"It was good to score points in Bahrain. Clearly, we deserved them - since race one, actually. I think the most encouraging fact for now is that the car is performing well everywhere we've been. So now we go to Russia, which was a bit of a tough one for us last year. We'll see if we've made progress and if the car is working well at every type of circuit. If so, then pretty much everywhere we could score points. I think clearly we've got a good baseline, so we're going to keep working on that and keep trying to improve the car and see what we get in Sochi.
"I do quite like the fast Turn 3. It's a very high-speed corner, flat out, then just going into Turn 4, coming out of the corner, then braking straight away for Turn 4. I think the corners flow into each other quite nicely. It's a good track to drive.
"There's a very long straight line to start, followed by big braking into a right-hand side corner, taken in third or fourth gear. Then you have the famous Turn 3, which is flat out in qualifying. Then you go into Turn 4 - you can carry quite good speed into it. The next few corners are very similar. They flow nicely and you enjoy some good speed in the car. Then you go on the back straight, again with very tricky braking. Then the last section of the track is much slower, in particular the last two corners. The pit entry is also a bit tricky. The finish line is straight at the last corner, so depending if you're on a qualifying lap or a racing lap, each one is different."
Kevin Magnussen
"I think it's a good track and I've had some good races there. Hopefully, I can have another good one there this year.
"I know last year I had a good first lap. Quite a few people messed up and lost things like front wings and so on. I made up lots of positions with that. I then had a really good race after that to finish seventh.
"I like Turns 6, 7 and 8 as they're high speed. Turn 3 is a bit hard for your neck, it goes on and on. It can be a little bit tiring on your neck."
Guenther Steiner, team principal
"I was positively surprised (with Sochi last year). I had never been to Russia before. It's a good place and the weather was good. The racetrack is new and in good shape and the people are friendly. I really enjoyed the experience."
Red Bull
Max Verstappen
"It's an interesting track. It has a lot of long straights but despite that fact, Red Bull Racing and Scuderia Toro Rosso have actually done pretty well on that track in the past.
"It's a special track and it's still very new. It's also in the middle of the Olympic Park and that gives a special atmosphere to it. The corners are mostly 90 degrees, which you normally never experience. It's quite a flat track and not a lot of elevation changes and some difficult braking zones. It's always challenging to come from high speed into a low-speed corner and achieve the best out of it in braking. I'm definitely looking forward to go back there and have a good race.
"Last year I visited the city centre in Sochi which was pretty interesting and I found a really nice restaurant that I will definitely go back to this year. I'll keep the name secret for now though."
Daniel Ricciardo
"Now that we've been to the track a few times I think the tarmac will be better. It's a bit like Austin in the first few years, when it took a while to bed in. But I expect this year for the track to be grippy and with these cars it should be quite fast. I would say it's going to be more enjoyable than it has been so I'm looking forward to that. It's also a pretty busy track. There is not much room to rest. Yeah there is a long straight but other than that there is quite a bit going on. It keeps you thinking.
"Some parts of the track remind me a bit of India. Kind of flat and you can take the kerbs quite easily. There are also a lot of third- and fourth-gear corners. The layout has definitely grown on me since we started racing there.
"We're also going there a bit later this year so there is a chance of it being a bit warmer than in previous years. It's a pretty cool place. It's near the ocean and our hotel is right next to it. I've never gone into the water though because it's too cold for me."
Toro Rosso
Daniil Kvyat
"The first thing that comes to my mind when I think about Russia is Sebastian… As in Sebastian Vettel. I like to torpedo Sebastian, it's my hobby! [Small pause] Okay, c'mon, you all know I'm joking! Let's get serious now… Maybe the first word that comes to mind should be 'braking' into Turn 1!
"This is always a special weekend for me as it's my home race. I've had very good qualifyings there but I've never actually been able to put the perfect race together in Russia, so I'd like to achieve it this year. It's so cool to race here, I always feel the strong support of the Russian fans and I want to make the most out of this backing and thank everyone with a strong performance!
"Since the first Russian GP back in 2014, Formula 1 in Russia has definitely grown a lot. To have our own race was a big step for the country and more and more fans attend every year, so you can see that the interest in the sport is much bigger!
"Russia is a fantastic country for winter sports and hosting the Winter Olympics was a big event. I like to watch the biathlon, skiing… There are many cool winter sports! I'm not surprised Sochi was chosen to host the 2014 Winter Olympics, the mountains here in Sochi are fantastic!
"In 2015 I qualified in P5, which was my best qualifying result with Toro Rosso. It was quite a nice moment and I have very good memories from that day. The race wasn't great, but then the following year the situation was the opposite, with not the strongest of qualis but with a decent race. This time I'm looking to be strong on both Saturday and Sunday!"
Carlos Sainz
"I always get asked about my 2015 crash when we get to Russia, but I have to say that what I was most impressed with that weekend was the support of the fans and the whole Paddock. I remember posting a photo from the hospital to say that I was okay and I received so many good wishes, it was amazing to see how F1 comes together when these things happen. We're a big family and people really care about each other.
"I think Russia owes me one, particularly after that 2015 race where we did a massive comeback, starting from the very back and climbing up to P6 before having to retire… And last year I was just unlucky to get a piece of wing stuck in my radiator! So yes, points are on my list of objectives this time in Russia!
"I enjoy driving around where the Winter Olympics took place back in 2014. I have to say that I like the winter Olympics, particularly the skiing competitions. I always try to follow as much as I can even if I don't have much time. I also like to ski myself and I usually try and go at least once a year with my friends.
"I've learned a few Russian words thanks to my teammate, Daniil. I think its best that I don't tell you which words he's taught me… Well, the only one I will share with you I'm sure you all know: matryoshka!
"The most special thing about the track is Turn 3, a very long corner which is tough for the neck and enjoyable to drive."
More to follow.