F1 'a serious ambition of mine' says IndyCar driver Colton Herta ahead of McLaren test seat-fit
When will the United States get its next F1 star? IndyCar racer Colton Herta is one driver touted to be one of the first in line, given he's got a test with McLaren on the horizon – and he speaks about his F1 aspirations on the latest episode of F1 Nation.
Herta became the youngest IndyCar Series winner in 2019 and has since added five wins to his tally. The 22-year-old will also test a 2021 McLaren F1 car this season. On F1 Nation, the American driver speaks about his upcoming test, what it was like teaming up with Lando Norris in F4 and why he wants to join Formula 1.
READ MORE: Mario Andretti to drive McLaren F1 car ahead of 2022 United States Grand Prix
"It is a serious ambition of mine," says Herta of F1. "There's a lot of things that, you know, when I am done racing, I want to be able to say that I did. And Formula 1 is pretty high on the list for one of those things, right? I wanted to get to IndyCar, I wanted to get to the Indy 500, I still want to win the Indy 500 obviously, which I haven't done yet.
"There's a big list of different races, events, series that I want to be a part of, and Formula 1 is definitely higher up on the list than a lot of things."
As for his upcoming test with McLaren, Herta wouldn't divulge the date – but explained why it's so crucial that he impresses in the 2021 F1 car.
"I probably could [reveal the date] but I don't know, I might get in trouble, so I'm not going to. But it is going to be later in the year. I can say I'm going in June to Woking for a seat fit and then some simulator stuff. So, I'm looking forward to that; last time I was there was in 2019… I think I did one day of sim. I didn't really get to see the factory which I'm hoping I get a nice tour of.
"I know they're very secretive of everything, so hopefully I can see all the bits and bobs, but yes, that's going to be the first step. And then obviously testing later in the year, which is going to be fantastic – I'm really looking forward to it.
BUXTON: America's Got Talent – but when will we see the country's next F1 star?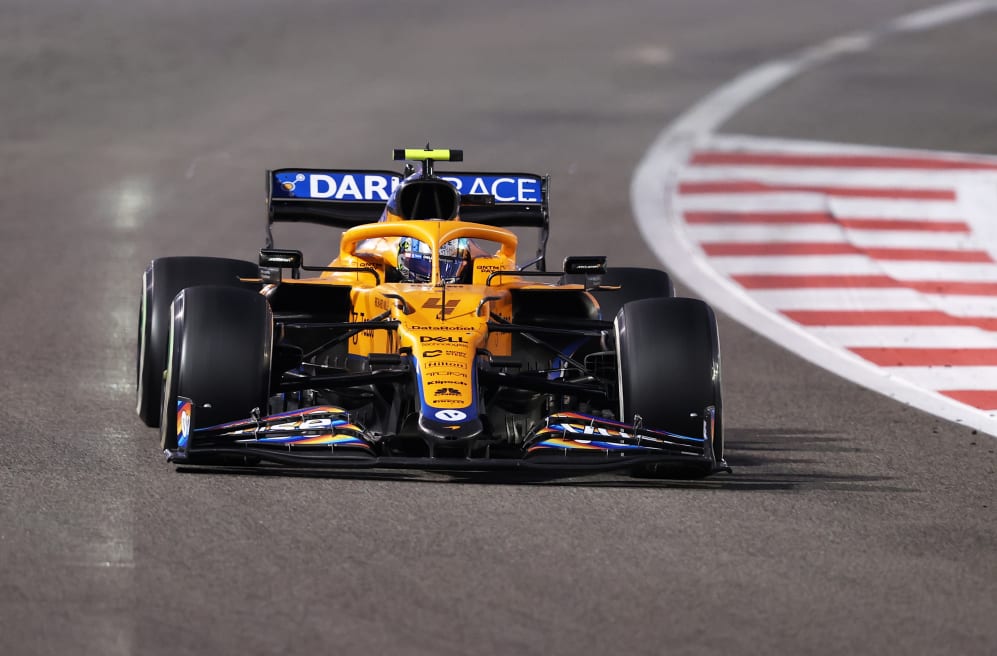 "You know I want to be in F1 at some point in my career, and obviously time is essential to that, so it's going to be very important to do a good job in the test and hopefully open some doors.
"As far as I'm concerned right now, I don't have a race seat, I don't have a contract for one, so anything can happen. I'm hoping that if this doesn't lead to anything with McLaren, it gets people talking a little bit. Maybe it will open a door if I can go quick enough in the car."
Listen to the full episode of F1 Nation in the player above – or head here to catch it via other providers – for more from Colton Herta, plus Williams and F2 driver Logan Sargeant, Red Bull boss Christian Horner and many more guests.