Feature
BUXTON: America's Got Talent – but when will we see the country's next F1 star?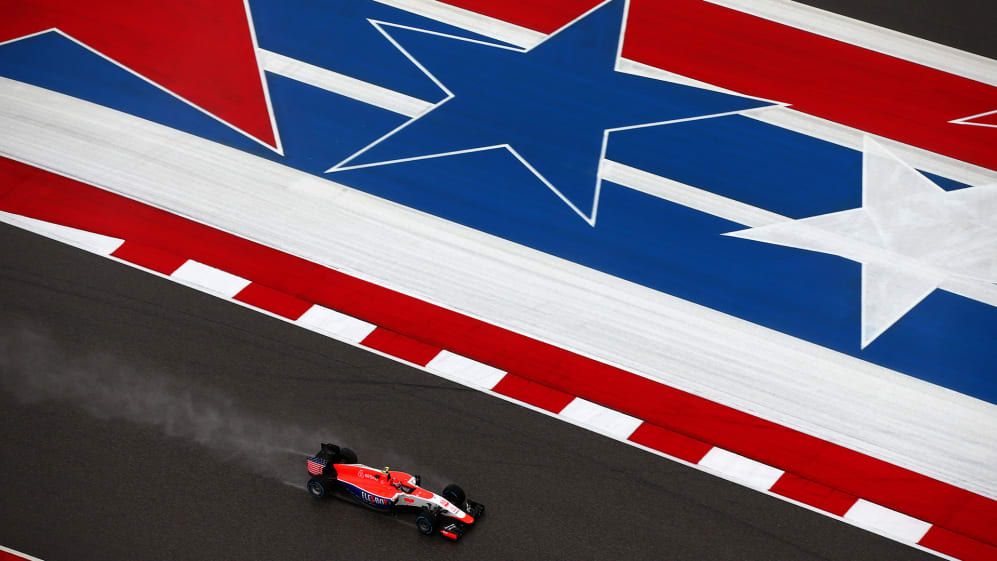 As Miami joins Austin on the F1 calendar next year and American viewing figures, driven by a new fanbase won over by Netflix and F1's investment in digital media, consistently hit their highest numbers of all time, the sport's popularity Stateside is hitting a purple patch.
But the holy grail of engagement appears to remain an American driver. Quite incredibly, America's second world champion Mario Andretti remains the country's last race winner. In 1978.
READ MORE: Everything you need to know about the Miami Grand Prix - including how the track was designed
So why aren't the best of America's best ending up in Formula 1? And what, if anything, can be done to uncork the bottle and bring America's finest racing talent back to the sport?
Ultimately American racers have two potential paths to F1, and neither is simple. They can either leave home and embed themselves in the European-based ladder system through F4, F3 and F2 or forge a path through the "Road to Indy" and attempt to crossover once domestic success has been achieved.
The first option is perhaps the most obvious route, but it requires an awful lot to go right. To begin with, our young American racer will have to make their mind up early that Formula 1 is where they want to be. And by early, we mean by the age of 6. Because they're going to want to concentrate on the European karting ladder, too. They're also then going to need serious backing and, having left their native shores, this isn't going to be easy to come by.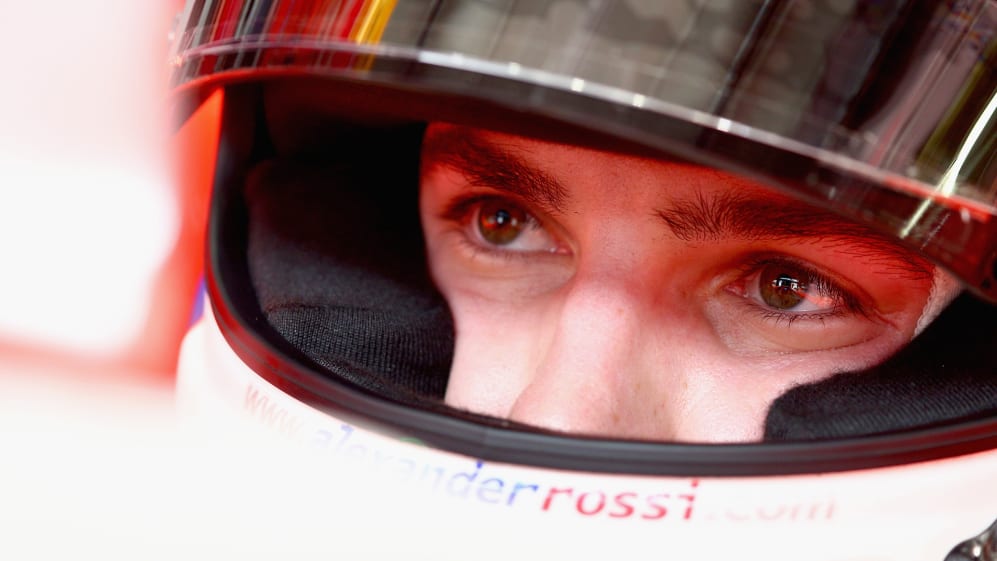 American companies want to support flag waving, loyal, proud Americans. And unless those American companies want to sell their product in markets predominantly outside the US, F4, F3 and F2 isn't going to give them the exposure they desire.
It's something the likes of Alexander Rossi and Conor Daly discovered on their European journeys a decade ago. Both dedicated their junior careers to the goal of Formula 1, but both took different paths in their marketability. For while Rossi made a clear effort to make himself attractive to European markets, Daly went full in on Americana. Daly would become a tester at Force India. Rossi would race for Marussia.
READ MORE: The Top 20 drivers never to race in F1, part 1
Both now race in IndyCar, but it was Rossi who, despite his immediate IndyCar success, found the transition the hardest as he struggled at first to be accepted by a fanbase who'd never heard of him and believed he'd sold his American soul for the F1 dream. Daly, yeehawing his stars and stripes into whatever he raced, was accepted far easier.
The difficulties young American racers experience on the European-based ladder are just as apparent today. One need look no further than 20-year-old Logan Sargeant, a title contender last season in F3, yet whose budget dried up over the winter and who was able to do only a last minute deal to return to F3 this year rather than step up to F2, where his talent undoubtedly belongs.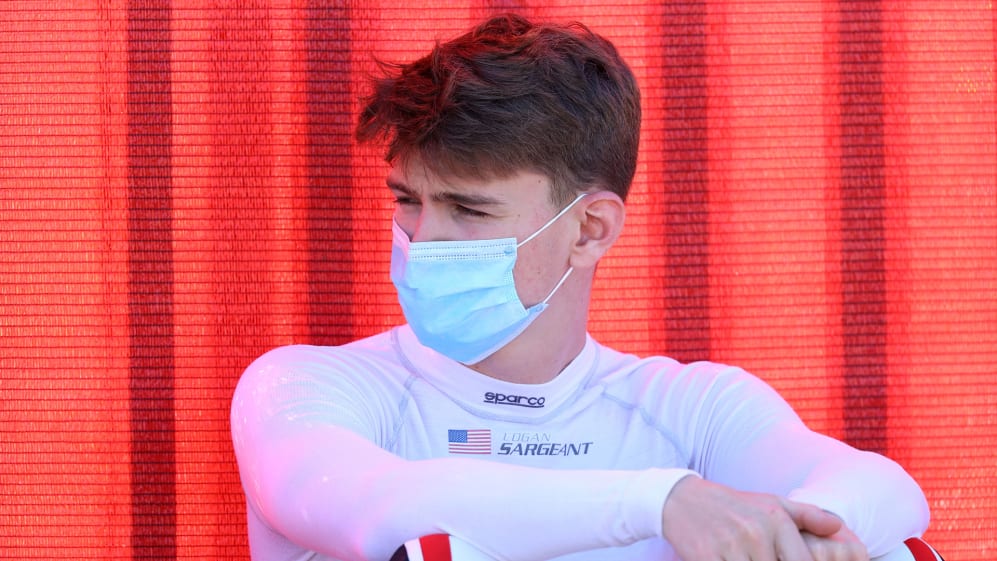 Then there's the other path, via the Road to Indy – USF4, USF2000, Indy Lights and IndyCar. It's a tried and tested route where the best often get the nod for competitive IndyCar seats. It's affordable, too, with even a decent seat at a proper IndyCar team costing in the same region as an F2 seat.
At the same time as Rossi and Daly were forging their European paths, Josef Newgarden tried his hand in GP3 but quickly returned Stateside. He won the Indy Lights championship in his rookie season and leapt straight into IndyCar. He's now a two-time IndyCar champion. Yet even at his highest heights the opportunity for an F1 crossover never came.
The days when IndyCar to F1 crossovers were commonplace feel as though they were from another lifetime, and in many ways they were. The likes of Jacques Villenueve and Juan Pablo Montoya making moves across the Atlantic happened around a quarter of a century ago. And, lest we forget, for the same team: Williams.
LISTEN: Jacques Villeneuve on pushing limits, his father's influence & more in the Beyond The Grid podcast
It's little surprise Alex Zanardi's move from ChampCar to F1 was also facilitated by Sir Frank, nor that he came close to signing NASCAR legend Jeff Gordon or that he tested IndyCar's reigning champion and all-time great Scott Dixon. Even back then, it seemed only one team was willing to take the chance.
The hurdles today, however, make that chance even slimmer. First a Super License structure which balances Formula 2 above IndyCar makes amassing the requisite points difficult. Especially so given the competitiveness of an IndyCar series whose championship has gone to the wire for the past 15 seasons.
Then there's the restriction of F1 testing, which has been great for cost saving but prevents the sort of extensive running that enabled the likes of Villeneuve to get up to speed all those years ago. What chance would such limited running provide a racer changing category? With each championship becoming more and more specialised, limited running doesn't permit a racer the bedrock of confidence they'd need in order to consider a move as viable, nor perhaps for an F1 team to feel the risk worthy.
READ MORE: The Top 20 drivers never to race in F1, part 2
And then there's the opportunity itself. Would any of America's young IndyCar talents, such as Colton Herta, who enter every weekend with a chance of victory, give that up for anything other than a seat at one of the top teams in F1? Would they want to give up a shot at the Indy 500 in order to get knocked out of Q1 and scrap over 17th place in a Grand Prix?
And so we have our dilemma.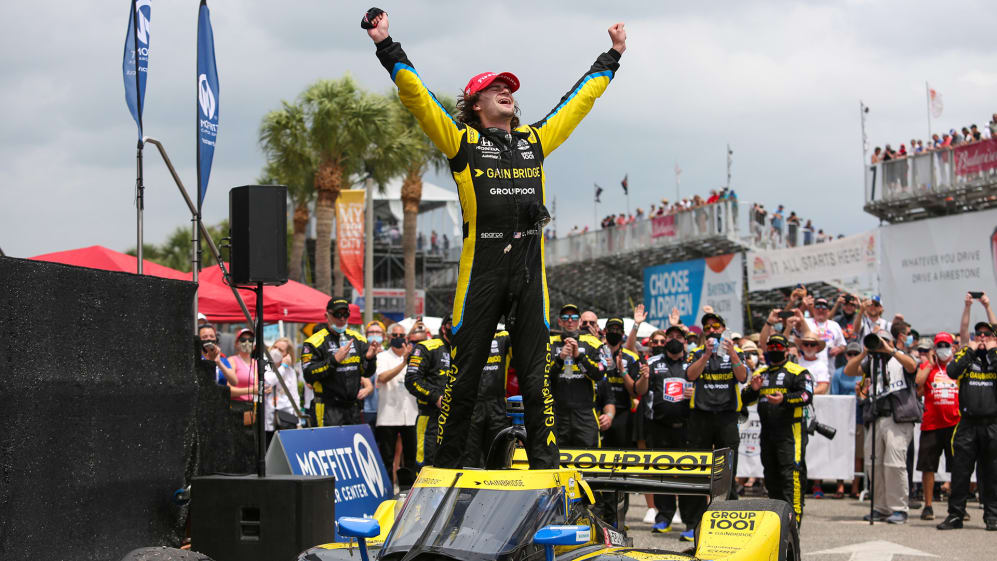 But there is light. The new for 2022 regulations have been created with the intention of bringing parity to the sport. Of creating a situation where multiple teams can fight for victory every weekend. Of making the championship more attractive. Of making it viable for teams and drivers.
And at one of the sport's most ambitious teams, there is already the promise of the potential that exists in a crossover. For in winning at Texas just a few weeks ago, young Mexican driver Patricio O'Ward, who races for Arrow McLaren SP, was rewarded with a test for McLaren's F1 team at Abu Dhabi at the end of the season. A proper test, to evaluate his potential.
READ MORE: McLaren drivers 'stoked' over possibility of F1 test for IndyCar star O'Ward
Ironically O'Ward was at one point part of Red Bull's F1 lineage, but was dropped when it transpired he didn't have enough points to qualify for a Super License.
Oops! Error retrieving Twitter post
Ultimately what this shows isn't so much that the talent exists in IndyCar, that much has always been obvious, but that the most influential element in all of this might simply be association. Perhaps only if young American racers, even those on the Road to Indy, were to receive patronage or official association under an F1 team's driver programme, might we see the potential for crossovers opening up.
Look over Stateside and the American talent pool beneath IndyCar is promising. You've got David Malukas and Kyle Kirkwood in Indy Lights and the quite brilliant Christian Brooks in USF2000. What a huge opportunity it would be if an Alpine, Aston Martin or McLaren, let alone a Ferrari, Red Bull or Mercedes drew them into the fold, or over to Europe…
Step forward Jak Crawford. 16 years old. Based in Europe. Racing in F3. And a Red Bull junior.
An American in Formula 1, in a good car, with a chance at victory… as Formula 1 embarks on a new era, it isn't a pipe dream. Yes, opportunities need to be opened - but if they are, there's every chance a young American racer could be at the very heart of Formula 1's bright new dawn.