F1 Arcade set to open first United States venue at Boston Seaport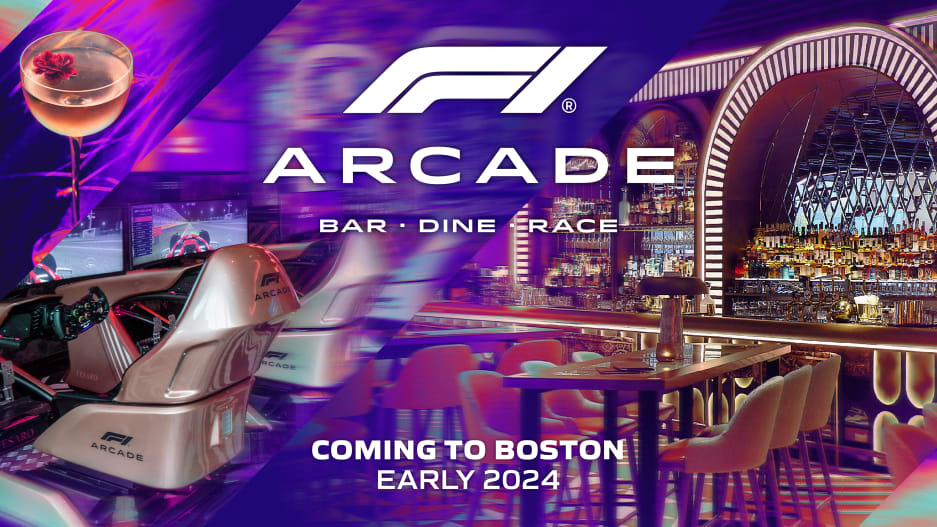 F1 Arcade, the world's first official F1 simulator racing and social experience, has announced that it will open a new venue in the United States – at Boston Seaport – in early 2024.
Following a successful start to life for the flagship London location, which has welcomed more than 8,000 fans each week since opening late last year, Boston Seaport will be first to bring the concept – which combines best-in-class food and drinks offerings with cutting-edge sim racing equipment – across the Atlantic.
READ MORE: F1 Arcade venue offering fans the ultimate racing-themed experience set to open in London
It is set to be the first of many venues in the US, as part of a plan to establish more than 20 permanent locations in America over the next five years.
The Boston space boasts an enormous feature cocktail bar, several F1 circuit-inspired ceiling chandeliers and race telemetry wall neons, along with a set of high-end private rooms which can be combined to accommodate up to 200 guests.
Multi-award-winning mixologist Peter Vestinos will deliver a carefully crafted drinks menu featuring Champagne cocktails, local craft beers and an imaginative non-alcoholic category. And the globally inspired food menu will be developed by an accomplished chef team, focused on using fresh, local ingredients from a scratch kitchen with refined hero dishes such as Seabass Ceviche and Wagyu Beef Burgers.
More than 60 simulators have been designed especially for the F1 Arcade venue, each equipped with motion and audio-visual effects to fully immerse guests in the sim racing world.
SAY WHAT?! Alonso watches some TV and Russell has hidden talents in the best team radio from Miami
Motorsport Games' RFactor2 racing simulation platform allows guests to choose from a variety of racing modes and compete against each other individually, in teams, or as part of all-venue racing formats, while different modes are available for all ages and abilities.
"Formula 1 is enjoying significant growth globally, and we are constantly innovating to ensure that we are bringing the highest quality of sport and entertainment to new and diverse audiences," said Stefano Domenicali, President and CEO of Formula 1.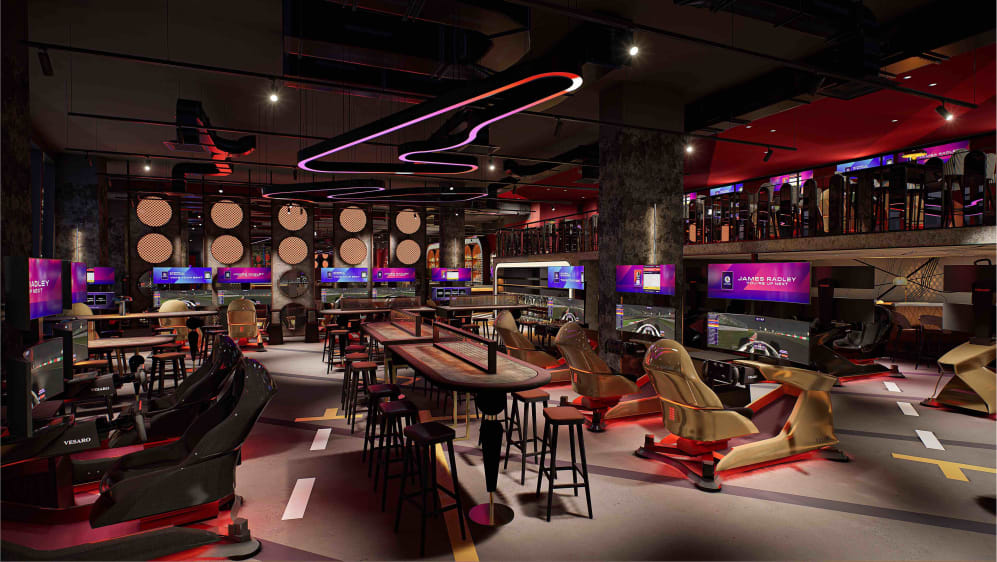 "F1 Arcade does exactly this by putting our fans behind the wheel of bespoke racing simulators, so they can feel the thrill of an F1 car first hand, coupled with a premium hospitality offering to match our world-renowned paddock.
"The success of the London venue so far has been incredible, and we are excited to see the F1 Arcade project continue to grow as it hits the US, starting in Boston."
F1 NATION: All the chat and analysis from the Hard Rock Stadium paddock – it's our Miami GP review
Adam Breeden, Founder and Chief Executive Officer of F1 Arcade, added: "Opening our first US location in Boston marks the beginning of our US roll out.
"Formula 1's success globally and particularly in the US paves the way for F1 Arcade to continue to thrill fans and importantly, also non-fans with our unique racing experience in a beautiful, high-energy environment with the very best hospitality and service."