Bottas needs to 'forget' China mistake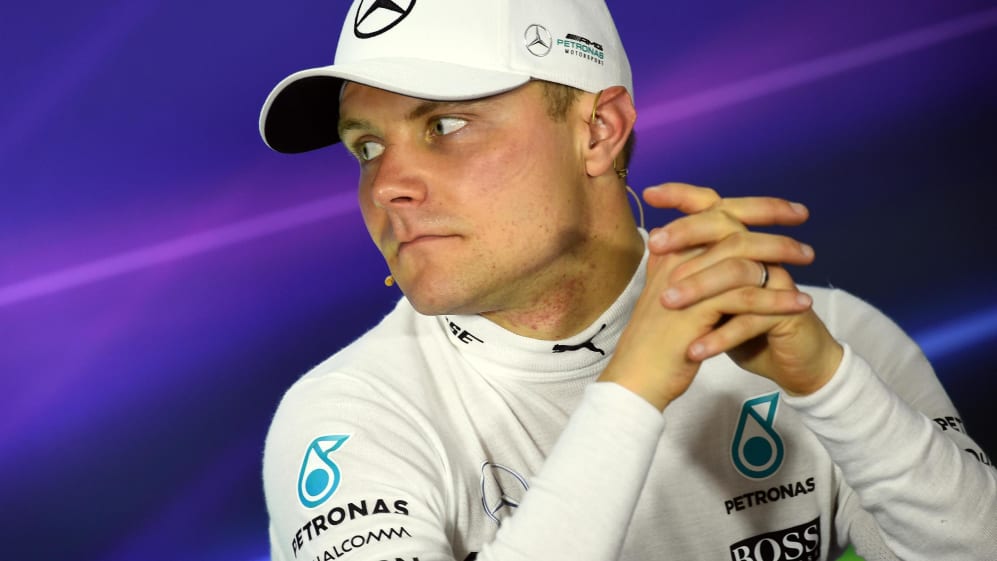 Valtteri Bottas needs to 'analyse and forget' the error that saw him spin while running behind the safety car in China on Sunday, according to Mercedes chief Toto Wolff.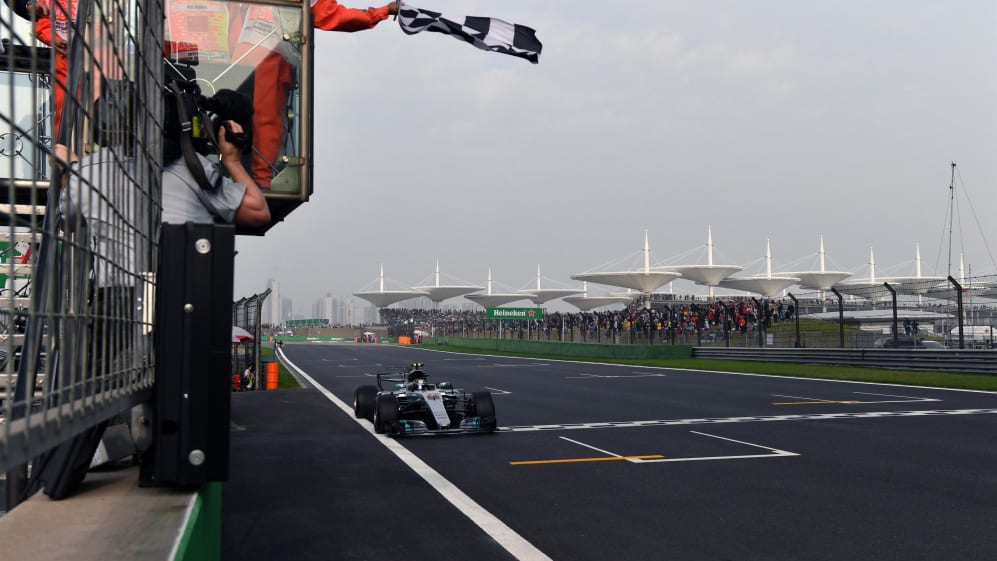 It was a mistake of mine; I lost too many points today
Bottas had been running fifth on lap six when, still under safety car conditions, he lost the rear of his car and spun across the grass (see video below), dropping to 12th as a result.
The Finn took full blame, telling his team over the radio: "Really disappointing, so sorry guys for the amateur mistake. I know it doesn't help but I will make it up in the next races…"
Wolff backed his driver to bounce back from the slip-up, adding: "He threw it away behind the safety car - he just needs to recover from that now.
"It was very slippery out there and he lost it - and that's when the race was gone. [But] it's the second race of the season, there are 18 more - analyse and forget it.
"You could see during the race that he had the pace. He was doing Lewis's lap times at various stages, but once you're losing so many positions and you're not in the leading pack anymore, and you have to recover mentally, that is very difficult.
"He certainly has the character to recover from such a situation."
Bottas ended up finishing the race in sixth, just 0.7s behind Ferrari's Kimi Raikkonen - and within four seconds of Red Bull's Max Verstappen, who clinched the final step of the podium. He had also lost time due to a slow pit stop, but took full responsibility for how his race unravelled.
"I had a bit of an issue with the pit stop, lost a few places," he explained, "but no big drama - there were still a lot of laps. The rear jacked dropped and they couldn't change the left rear, but that was a small mistake compared to mine.
"Behind the safety car I was trying to generate as much tyre temperature as I could, but I went too far and spun - and after that it was tricky to get the tyres back to working temperature.
"It was a mistake of mine; I lost too many points today."
As a result of his sixth-place finish, Bottas slips to fourth in the standings, behind Verstappen. He has 23 points, barely half Hamilton's 43.