F1 Esports champion Leigh gets 'real world' racing chance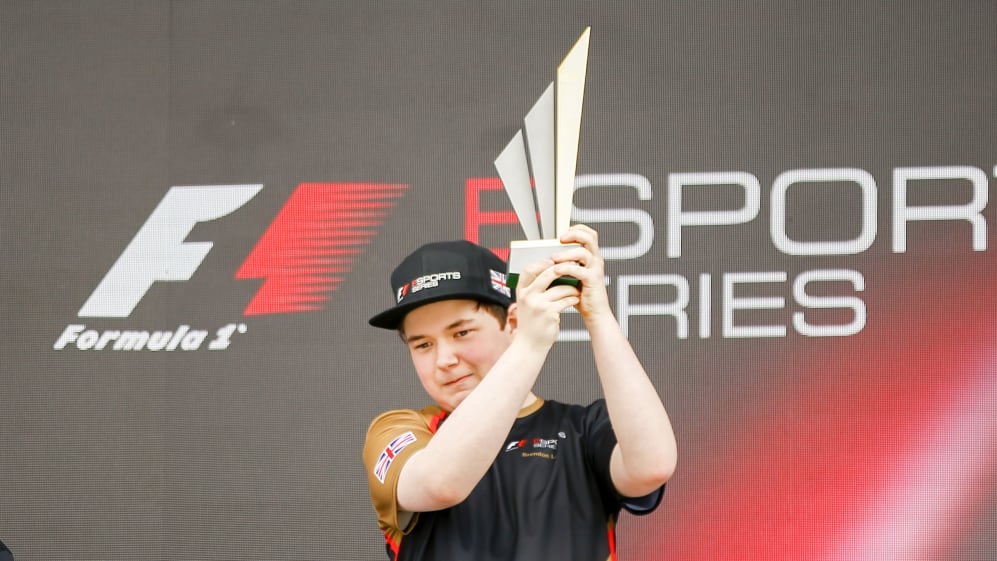 He's dominated in the virtual world, but now recently-crowned F1 Esports World Champion Brendon Leigh is being given the chance to showcase his racing skills in a real-world motorsport competition - and it could see him go head-to-head with some big names from F1.
The gaming ace, who saw off the competition from 19 of the world's best sim racers to be crowned the inaugural F1 Esports champion in November's Grand Final in Abu Dhabi, is set to take part in the first ever eRace of Champions in Saudi Arabia at the beginning of February.
The new competition, which will run in parallel to the main Race of Champions event, will see Leigh face off against four other sim-racing specialists across a range of virtual and real-world challenges.
The driver with the best combined time will be crowned eROC champion and win a place in the main Race of Champions event, which last year saw Ferrari star Sebastian Vettel go head-to-head with the likes of fellow Grand Prix winners Felipe Massa and Juan Pablo Montoya.
"It was one of my first objectives - to get into real racing cars," said Leigh.
"I could never have imagined it would be at an event like this. I am excited but also nervous as it will be my first ever time in a real racing car. As F1 Esports champion, I'm aware that the spotlight will be on me."
Now in its 30th year, the Race of Champions will take place on February 2-3 in Riyadh's King Fahd International Stadium.