F1 Esports Series Qualifiers confirmed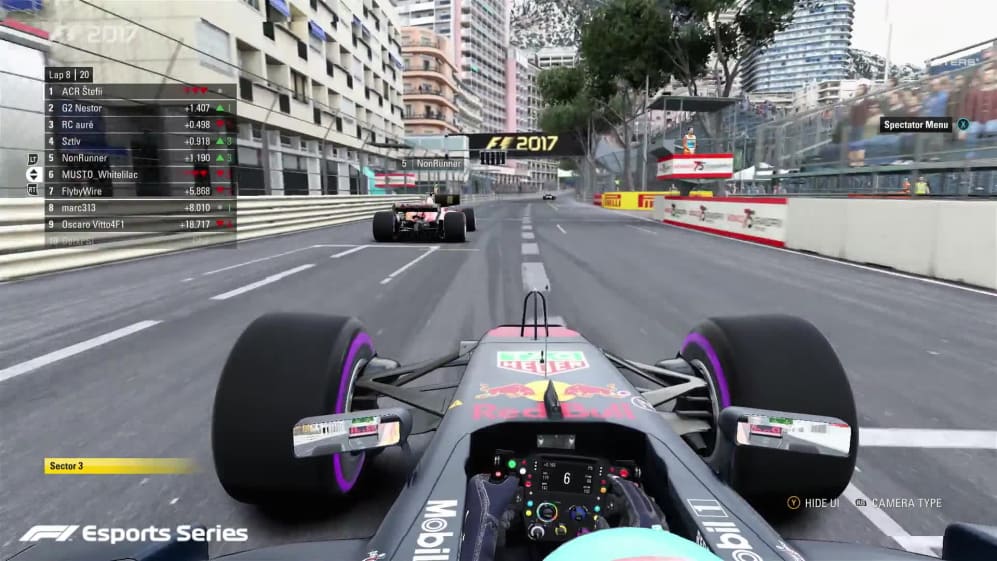 The Open Qualification phase of the F1 Esports Series 2018 drew to a close this week as the final races took place around the Monaco Street Circuit...
Qualification for the F1 Esport Series began back in April and since then 36 drivers have secured their place in the inaugural Pro Draft where the real F1 teams will select the drivers that will represent them in the F1 Esports Pro Series later this season.
The final round of qualifying took our virtual racers to Monaco where they first had to complete a challenge online before the top ten players on each of the three platforms (PS4, Xbox and PC) took to the grid for the Qualification Races.
Isaac Price dominated the streets of Monte Carlo on Monday night in the Xbox final as he took the win by over 18 seconds. Behind him Kyle Mitchell and Olli Pahkala took the other two steps on the podium after an eventful race that kept the stewards busy.
On Tuesday Martin Stefanko, Nestor Garcia and Aleksi Korsman secured their Pro Draft places in a close PC final with Aurelien Talmon narrowly missing out due to a corner cut that resulted in a penalty and him dropping down to fourth.
Finally it was the turn of the PS4 players on Wednesday. It was incredibly close at the front with the top three of Guillem Lobato, David Tonizza and Lucas Blakeley crossing the line after 20 laps separated by just 1 second. All three now go through to the Draft.
With Open Qualification now complete, the 36 players who made it through to the Pro Draft will be joined by Fabrizio Donoso Delgado and Sven Zürner, who both qualified through last year's competition.
The final two places in the Draft will be decided in the Online Qualification Wildcard which will run next week. This is an invite only, time trial event where the top two combined times across both Sochi and Catalunya will qualify.
The Pro Draft will see the best 40 players in the world travel to Silverstone for a series of tests and evaluations in the build up to the British Grand Prix. On Monday 9th July the real F1 teams will then select at least one driver each from the Draft to represent them in the F1 Esports Pro Series later in the year. Follow all the action in the race to become a pro at F1Esports.com.