Esports
F1 Esports Series Qualifying sees record participation ahead of season-opening Pro Exhibition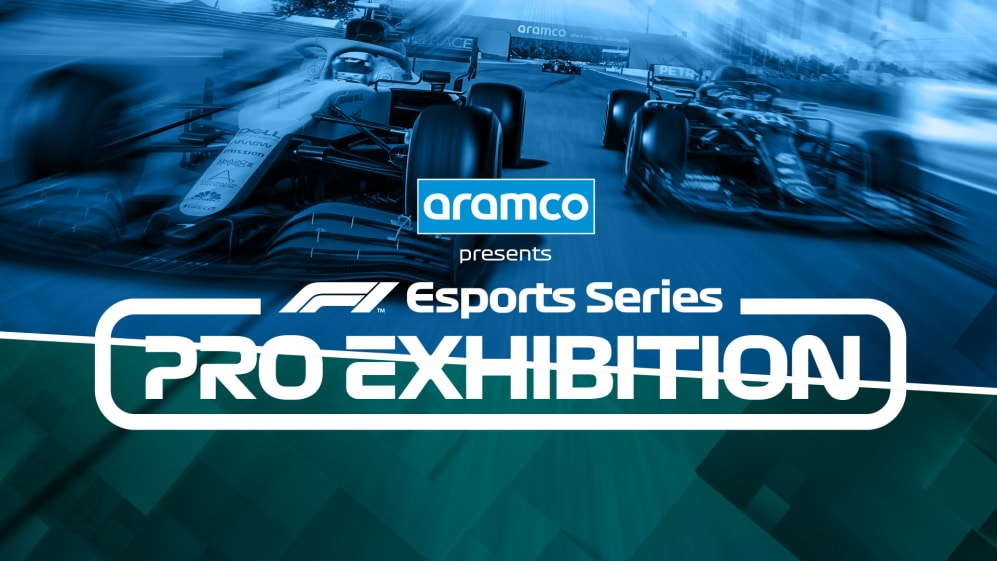 More than 494,000 people attempted to qualify for the 2021 F1 Esports Series, making this the biggest-ever participation for an F1 Esports Series qualification – with the inaugural Women's wildcard, China Championship, Esports Series Challengers and DHL Time Trial giving drivers a chance to make it to the Pro Exhibition.
The 2021 F1 Esports season officially kicks off with the Pro Exhibition this Thursday, which sees the 30 drivers who progressed from the four qualification routes showcase their talents in a series of in-game challenges, and test their abilities to be potentially drafted by one of the 10 official F1 Esports teams.
READ MORE: 'If you can see, you can be it' – Jamie Chadwick on the new F1 Esports Women's Wildcard series
The participants will use Codemasters' F1 2020 videogame but the new Pro Championship (formerly Pro Series) season will see drivers battle it out using the new F1 2021 version, out on July 16, in Autumn 2021.
The Pro Exhibition, hosted by F1 Esports regulars Tom Deacon, Matt Gallagher and Nic Hamilton, will feature exclusive interviews from Romain Grosjean, F2 driver Guanyu Zhou and W Series driver Jessica Hawkins, and will be broadcast from the Gfinity Arena in London at 1900 BST on Thursday May 27 on the official Formula 1 YouTube, Facebook, Twitch, and Huya (China) channels.
This year's achievement of having had 494,000 drivers attempt to qualify for the 2021 F1 Esports Series represents an increase of 108% from 2020.
The F1 Esports Series is once again presented by Aramco, Global Energy Partner of F1, who will remain Presenting Partner as part of an extended agreement following the success of last year's F1 Esports Series, which achieved over 11m digital live views. DHL and Fanatec will continue to be crucial partners to the Series with Fanatec also supplying hardware for every driver who makes it to the Pro Championship.
Julian Tan, Head of Digital Business Initiatives and Esports at Formula 1, said: "We're delighted to see so many people enjoying and engaging with the F1 game, as The F1 Esports Series continues to shatter records, with nearly half a million qualifiers for this year's campaign.
"We can't wait to see the talent on show in the Pro Exhibition and look forward to the Pro Championship later in the year, which could be the most exciting yet! As ever, we are thankful for the continued support from our partners Aramco, DHL and Fanatec as we strive to make the F1 Esports Series bigger and better every year."
READ MORE: New F1 2021 game trailer reveals Schumacher and Senna are among 7 iconic drivers featured in Deluxe Edition
Frank Sagnier, CEO at Codemasters, said: "We continue to be overwhelmed and thrilled with the success of the F1 Esports Series. With more ways to qualify, as shown by the recent China Championship, our players are rising to the challenge in the hope of joining one of the 10 official F1 Esports teams. We're incredibly proud to introduce the Women's Wildcard, and we hope we will see a significant increase in women engaging with the F1 game at a grassroots level and challenging at the top of the leaderboard."
John Clarke, CEO at Gfinity, said: "The Pro Exhibition is yet another fantastic example of how Formula 1 continues to innovate and expand, uniting the different F1 Esports Series qualification events in a way that hasn't been done before. Gfinity is proud to continue our work with Formula 1, utilising our tech IP and world-class production to deepen engagement with existing and younger F1 fans around the globe."