Feature
'If you can see, you can be it' – Jamie Chadwick on the new F1 Esports Women's Wildcard series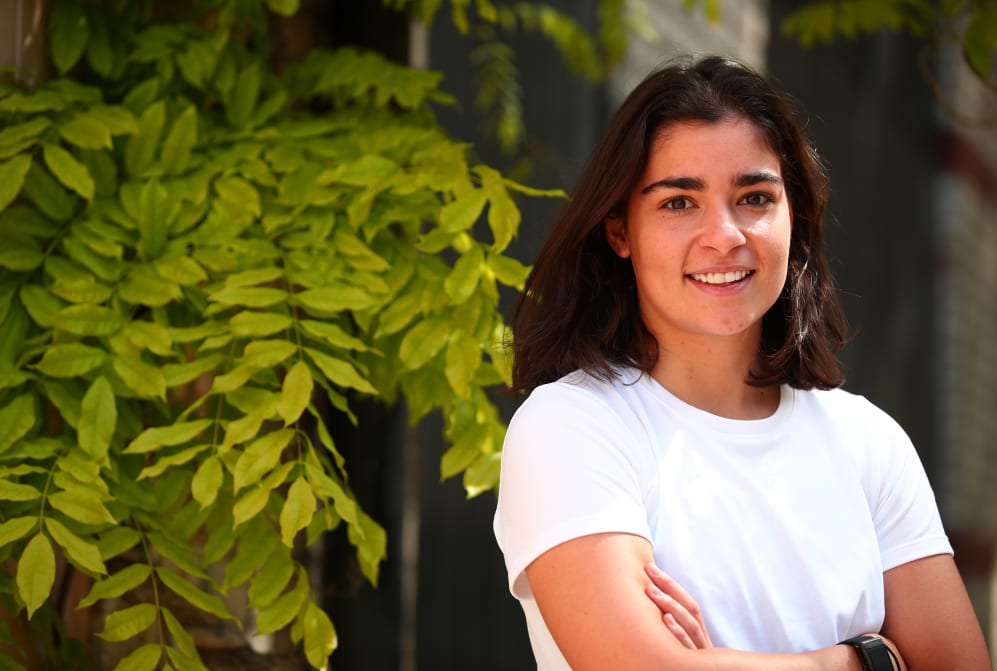 Smashing boundaries. Exceeding expectations. These are two things Jamie Chadwick does for fun. As the reigning W Series champion, and current Extreme E racer, Chadwick has carved out a reputation as one of the forerunners of women in motorsport.
Women in motorsport
W Series set out to give talented female racers a platform when it was announced in 2018. It was never about separating men and women; instead about providing a top-level platform for the fastest women on earth to showcase their speed on a global stage. The knock-on effect of this is that increased representation then inspires and encourages more women and girls at a grassroots level.
READ MORE: Williams retain W Series title holder Chadwick as development driver for 2021
By that token, W Series and the F1 Esports Series Women's Wildcard share identical DNA.
"From my perspective, it very much goes back to 'if you can see, you can be it'." Said Chadwick of the Women's Wildcard – a new female only qualification route into the F1 Esports Pro Exhibition, where F1 teams will be scouting talent to add to their rosters for this year's Pro Championship.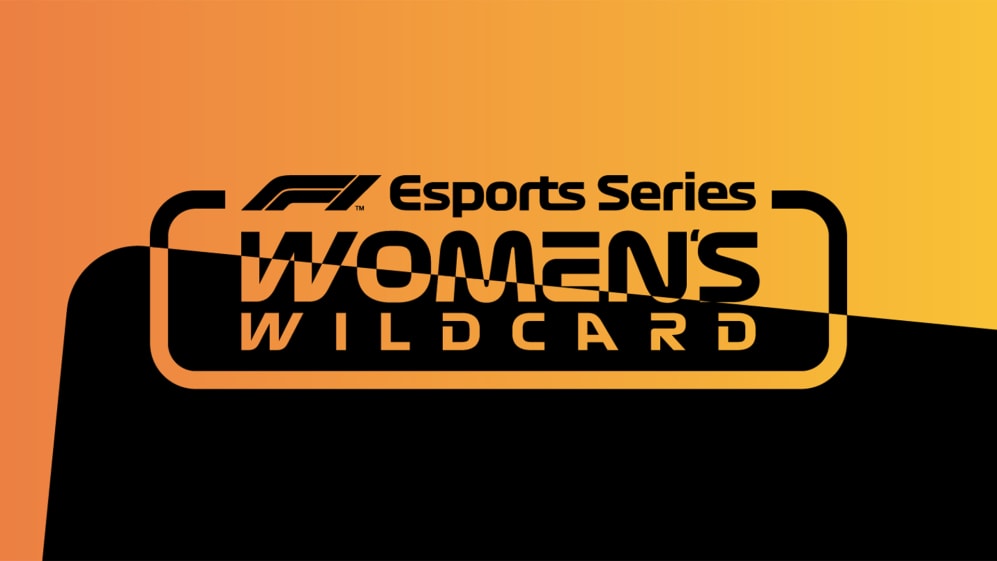 "At the moment in Esports you can't really see that many female competitors at the highest level and I think there's no reason for that. Esports has obviously got a lot of eyeballs on it, but from a female point of view, if you're up and coming, you might not be able to see that it is possible to make it to the top."
READ MORE: W Series to support F1 at eight races in 2021
Chadwick has appeared as a studio analyst and some-time commentator during the F1 Esports Pro Series in past years, but has not yet had the opportunity to commentate while a fellow female racer has taken to the track – something the Women's Wildcard is designed to change.
"In that sense it is important, and ultimately it will be a big difference down the line in more girls getting involved in it."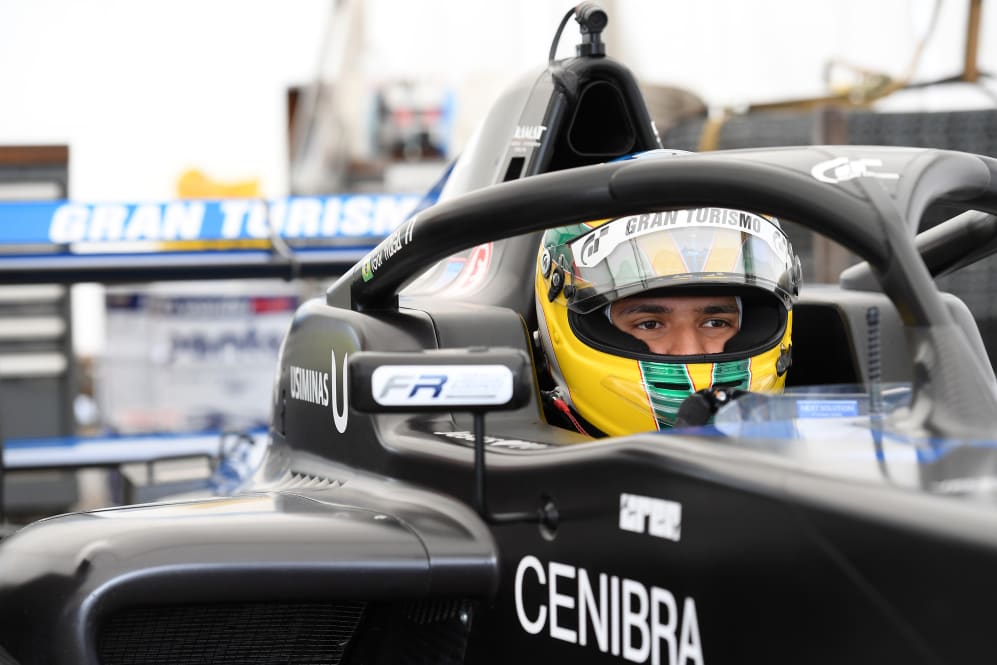 Transferable skills
Racing is evolving. Accessibility hurdles are more easily overcome thanks to the opportunities afforded by Esports. You can't kick a football at your TV and get signed by Real Madrid. Unless you have a huge house, you probably can't win The Masters with a digital golfclub. But racing? You can set up a wheel and pedals in your bedroom and forge a career on-track.
"On the face of it, it's quite comparable [to on-track racing] in the sense that you've got two pedals, a steering wheel, and you're competing against other people."
"It is quite dissimilar in that you don't have the fear factor on a simulator. But at the same time, from a simulated point of view, it makes the accuracy and precision much more important, and the margins are so much smaller. I guess in that sense the sim is more difficult, but you do lack that fear aspect."
Bolukbasi. Opmeer. Fraga. Leigh. Rasmussen. Bonito. Clay. Baldwin. The list goes on – F1 Esports-affiliated drivers who have gone on to tear it up on the physical track. And while the F1 Esports Series is a championship in its own right, it has been incredible to see so many drivers add on-track driving to their CV, alongside virtual.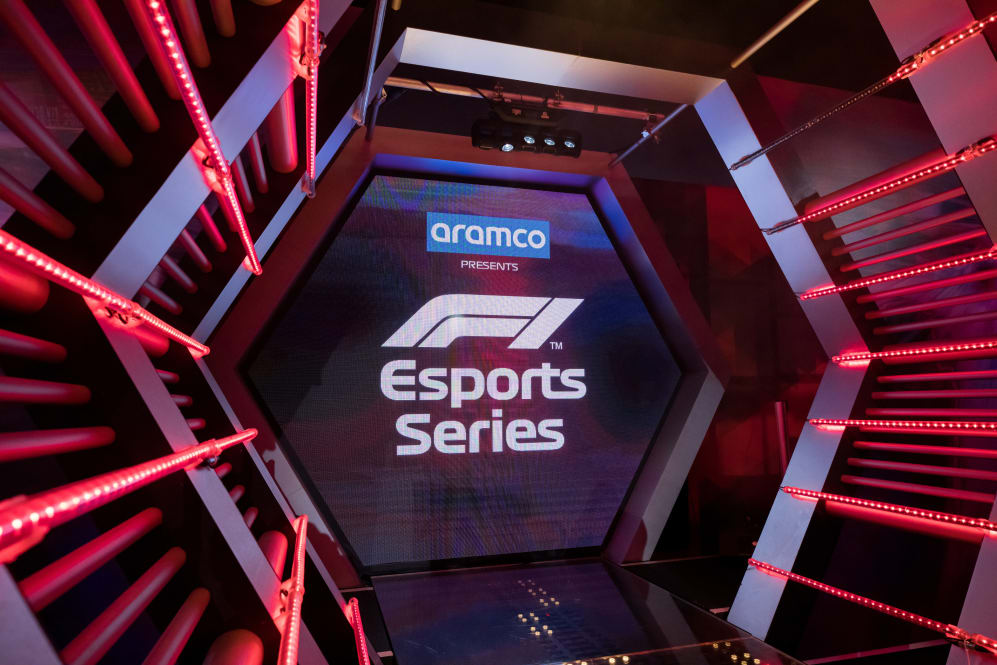 "The dedication and the time required to develop the skills for sim racing is huge." Continued Chadwick.
"Those skills are transferable, and whether that's just the ability to learn and spend time and be disciplined, to then transfer them into real racing – I think it's more that skillset that is beneficial rather than the actual feeling of the brakes or the feeling of the throttle. It's more the understanding of the time it takes to develop these skills and be successful on track.
"I've been impressed with quite a few sim racers. James Baldwin last year was really impressive, but he had done a bit a circuit racing prior to last year. So I'll say Igor Fraga, because I was watching him in his first year of cars and Formula Regional, and what people would say is the hardest part is the race craft, and his race craft was really good even when his ultimate pace wasn't there."
Baldwin and Fraga have both made waves during their F1 Esports careers, but who will do that in 2021? The F1 Esports Pro Exhibition is rapidly sneaking up on us! Join us on Thursday, May 27, where the 10 official F1 Esports Teams will get the chance to analyse and select their talent options for the 2021 Pro Championship.
The F1 Esports Series Women's Wildcard is still open, and you can get involved until 2359 GMT on Sunday, May 9. Tap here for more details.