Podcast
F1 EXPLAINS: How car liveries are designed and why they affect performance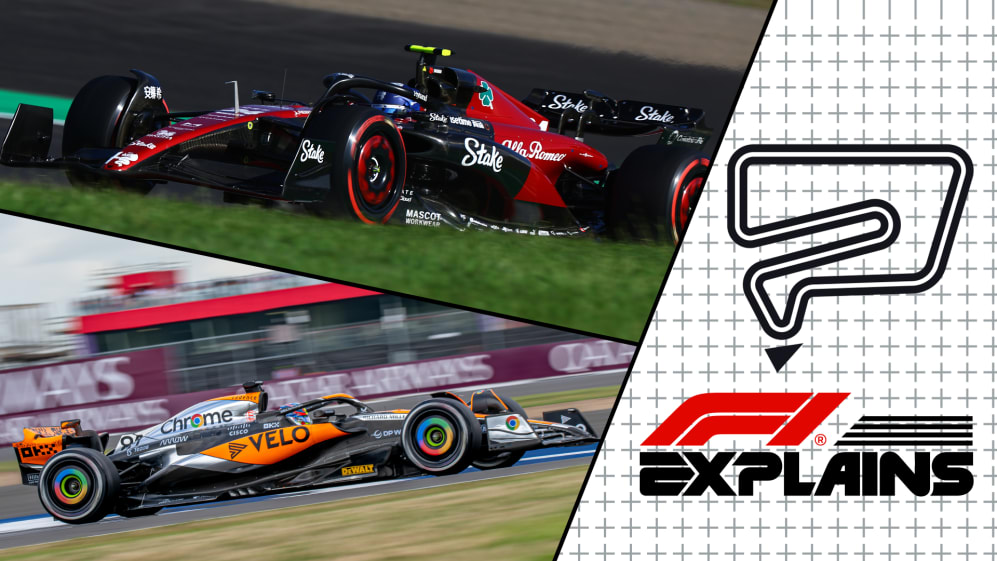 Ferrari are red, Red Bull are blue – but F1 car liveries are much more than just paint and decals. On this week's episode of F1 Explains the team delve into everything there is to know about them and just how important they are.
New-for-2023, F1 Explains is hosted by Katie Osborne and Christian Hewgill and sees the pair answering a different set of questions each week, with the aim of giving fans the inside line about how F1 really works.
BEYOND THE GRID: George Russell on his belief in Mercedes, being pushed by Hamilton and much more
Liveries are essential in F1. They're part of a team's identity, they're worth money to sponsors and they can even influence how the car performs on track.
Joining Osborne and Hewgill to unpick this topic are two experts. First up the pair welcome Markus Hopperger, who tells us how Alfa Romeo's livery is designed and how paint schemes, sponsor placement and graphics are chosen.
Next up we hear from McLaren's Louise McEwen as she explains why the team turned papaya and how they decide when to run special liveries like the 'chrome', 'Triple Crown' and 'stealth' looks from 2023.
F1 EXPLAINS: How the drivers prepare themselves mentally to cope with the demands of being in Formula 1
With everything from paint to carbon fibre and stickers to consider this episode has you covered on it all.
To listen to the latest F1 Explains click the audio player above or click here to listen on your preferred platform.