Podcast
F1 EXPLAINS: Pit stops, car names, prize money – your questions answered in a quickfire special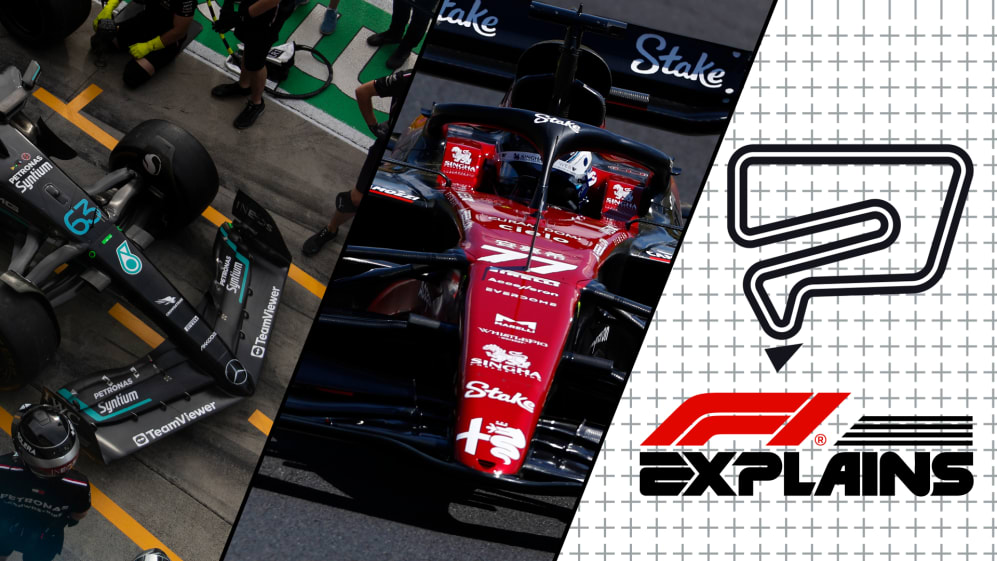 On this week's episode of the F1 Explains podcast, the gang are back answering our listeners' questions – but this time instead of just one topic, they give answers to a range of questions in a quickfire special.
New for 2023, F1 Explains is hosted by Katie Osborne and Christian Hewgill and sees the pair answering a different set of questions each week, with the aim of giving fans the inside line about how F1 really works.
BEYOND THE GRID: Gwen Lagrue on uncovering young talent, working with Toto Wolff and much more
With the help of F1 TV commentator Alex Jacques and former Aston Martin Head of Race Strategy Bernie Collins, the crew answer some important questions that have been sent in from fans across the globe.
They answer questions such as: Who decides where F1 teams do their pit stops? How do F1 cars and racetrack corners get their names? How much is F1's prize pot?
While you should come to hear them answer these questions, you should stay to hear which F1 car is named after a team founder's wife, the different ways F1 corners get their names, and why drivers leave it until the last possible moment to do their qualifying laps.
To hear from Osborne, Hewgill, Jacques and Collins in the latest F1 Explains hit go on the audio player above or click here to listen on your preferred platform.
F1 Explains joins in-depth interview podcast Beyond The Grid and race analysis show F1 Nation in the official F1 podcast line-up for 2023, giving fans comprehensive coverage of the sport.