F1 FAN VOICE: What you've been telling us on Fan Zones, F1 merch, and more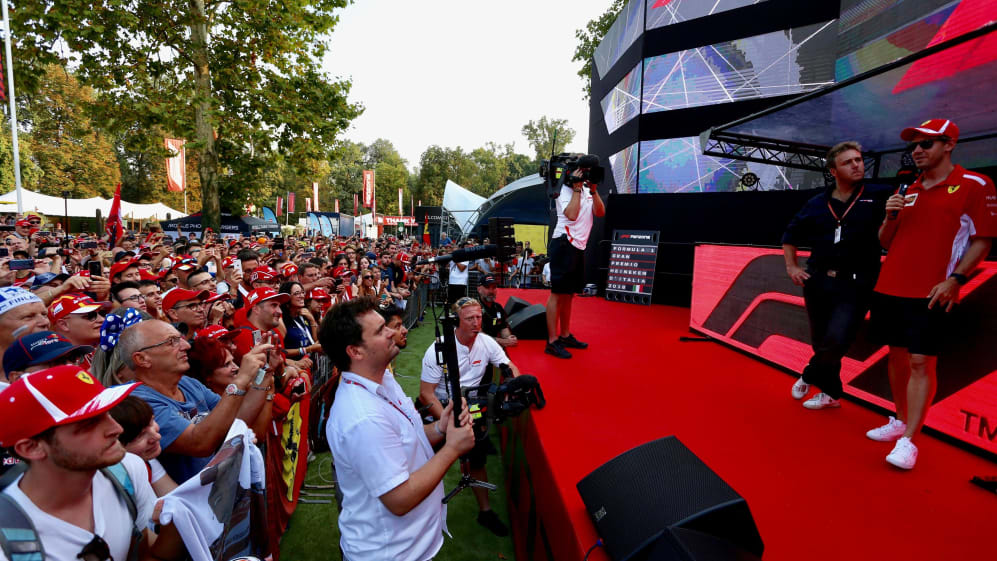 F1 Fan Voice gives Formula 1 fanatics the chance to influence the direction of the sport we all love. Last month we asked for your thoughts on – amongst other things – Fan Zones at Grands Prix, F1 merchandise and the F1 rules and regulations…
If you are a Grand Prix goer but haven't visited the F1 Fan Zone when there, 2019 is the time to change that. In December you told us that over half of you attending races had been to the Fan Zone, with two-thirds of those rating the experience highly.
Typical attractions and activities include live entertainment, autograph sessions, Formula 1 simulators, a pit-stop challenge, displays of iconic cars and plenty of stalls for your motorsport memorabilia needs. So make the most of your Grand Prix experience this year, and be sure to call in at the Fan Zone - we'll be using your feedback to make it even better.
Talking of motorsport memorabilia, we also asked for your thoughts on the kind of toys and gifts you would most like F1 to offer. Model cars were the big winner, followed by radio-controlled cars, track and car building games, educational toys and dressing-up clothes – which kid doesn't want to look like a racing driver!
Meanwhile, two-thirds of you told us that the F1 rules and regulations and important to your overall enjoyment of the sport – though only just over half of you claimed to have a very good understanding of them, so to find out what's new for 2019, click here.
The good news is that all of your opinions have, of course, been fed back to the F1 team to help improve your Formula 1 experience going forwards. To find out more about how your feedback is being used, check out the latest F1 Research Team blog.
Want to get involved with F1 Fan Voice? Sign up here – and by contributing to our polls and surveys, you'll be in with a shot of winning an incredible monthly prize of Paddock passes for a Grand Prix of your choice.
Plus over the next few months we will have a new blog competition, more surveys and another exclusive Q&A ahead of the new season.