Feature
F1 FANTASY: No Mercedes drivers in the Spanish GP Team of the Week as Mega Driver extended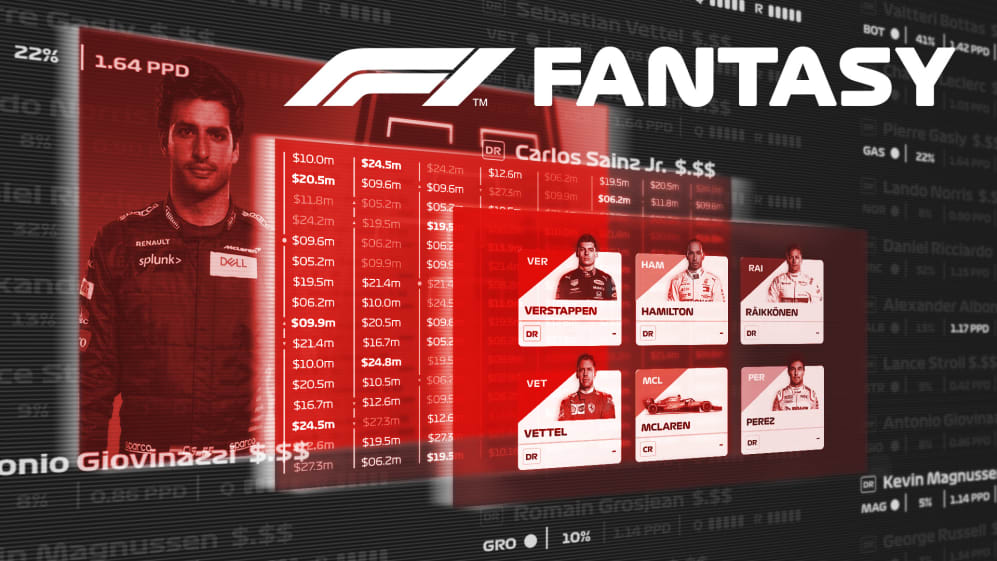 Neither Lewis Hamilton nor Valtteri Bottas featured in the Team of the Week from the Spanish Grand Prix, but Max Verstappen starred. We reveal the best team from last week's race and outline a small change to F1 Fantasy for the upcoming Belgian, Italian and Tuscany Grands Prix.
Sign up to F1 Fantasy or change your existing teams here
Wildcard and Mega Driver extension
The use of Mega Drivers and Wildcard powerups have been extended up to Round 9 of the season rather than Round 8. That means you can use your Mega Driver up to and including the Grand Prix at Mugello rather than Monza as previously planned.
It's definitely worth using the Mega Driver powerup as it triples your chosen driver's score, and a second Mega Driver and Wildcard – which lets you make as many changes to your team without penalty – will be available from after Mugello until the end of the season.
If you're yet to use your Mega Driver boost, use it on a driver likely to win a race, and on the verge of achieving a streak of five consecutive top-10 qualifying finishes or race finishes.
READ MORE: POWER RANKINGS: Hamilton or Verstappen – who came out on top after Spain?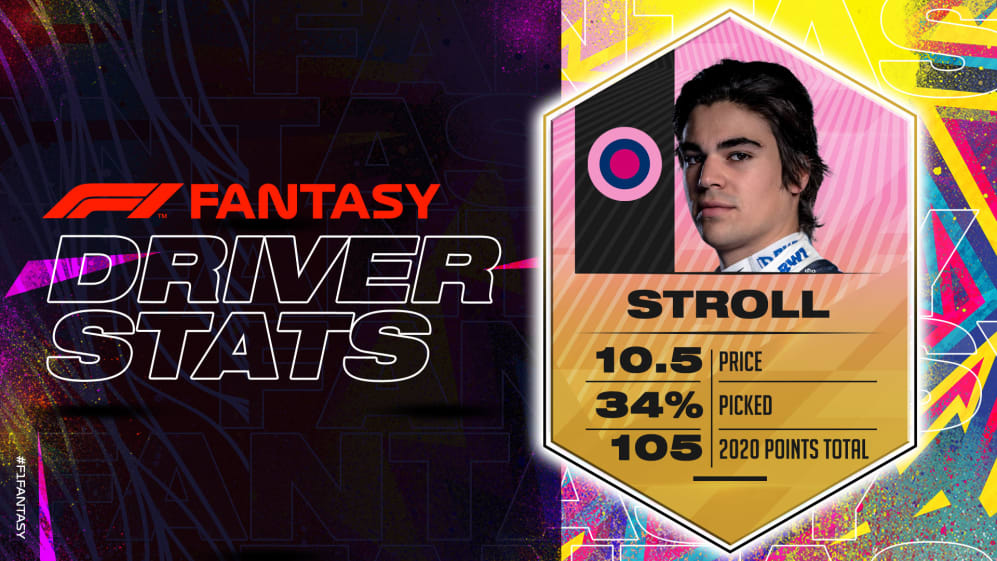 Best team from the Spanish Grand Prix
The Team of the Week from the Spanish Grand Prix included neither Mercedes driver, but second-place finisher Max Verstappen – with a Mega Driver powerup tacked on.
Verstappen actually scored more points in Spain than eventual winner Lewis Hamilton. That's thanks to streaks, which we explained in last week's tips article.
READ MORE: Hamilton is driving 'in a league of his own' in 2020, says Mercedes boss Wolff
After securing five consecutive top-10 race finishes, Verstappen added 10 points to his tally, which consisted of a second-place finish, third-place qualification, beating his team mate, gaining a position and making Q3. In all, that amounted to 141 points.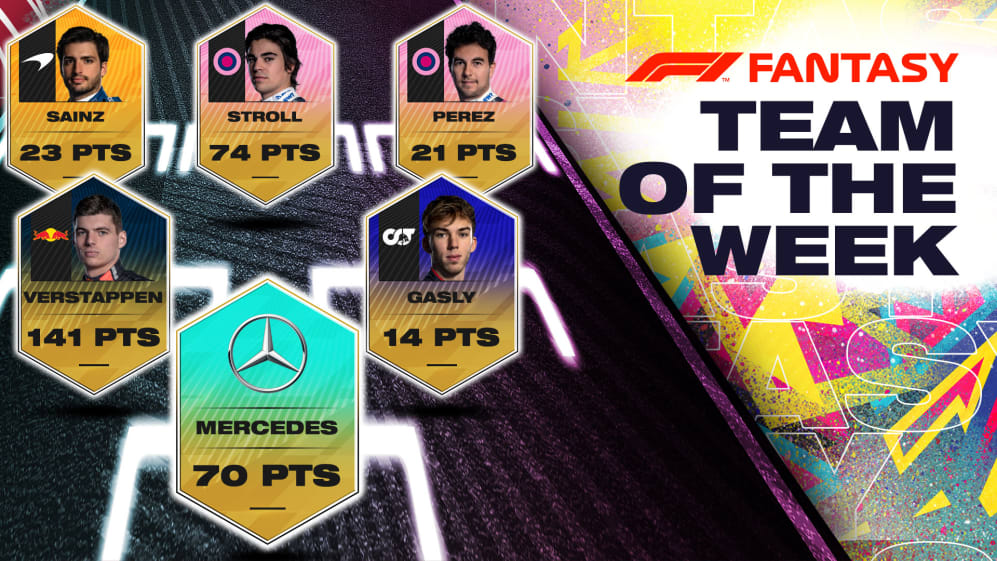 The best team also included Lance Stroll, who was made Turbo Driver (x2 points) to boost his total to 74. Again, Stroll finished P4 and ensured a top-10 finishing streak, beat his team mate Sergio Perez and made Q3 to score 37 points in all, before the Turbo Driver powerup doubled his tally.
READ MORE: ANALYSIS: What the new Concorde Agreement means for Formula 1
Perez's solid 21-point haul was included, as were the 23 points of McLaren's Carlos Sainz and 14 of AlphaTauri's Pierre Gasly.
However, the highest-scoring constructors were Mercedes, who had Hamilton win from pole position, Valtteri Bottas finish third, and took five extra points from a fifth consecutive top-10 qualification.
Change your Fantasy F1 team for the upcoming Belgian Grand Prix now, or sign up to F1 Fantasy here. Plus, win a signed Antonio Giovinazzi cap by winning the upcoming Italian Grands Prix mini-league.