Hamilton is driving 'in a league of his own' in 2020, says Mercedes boss Wolff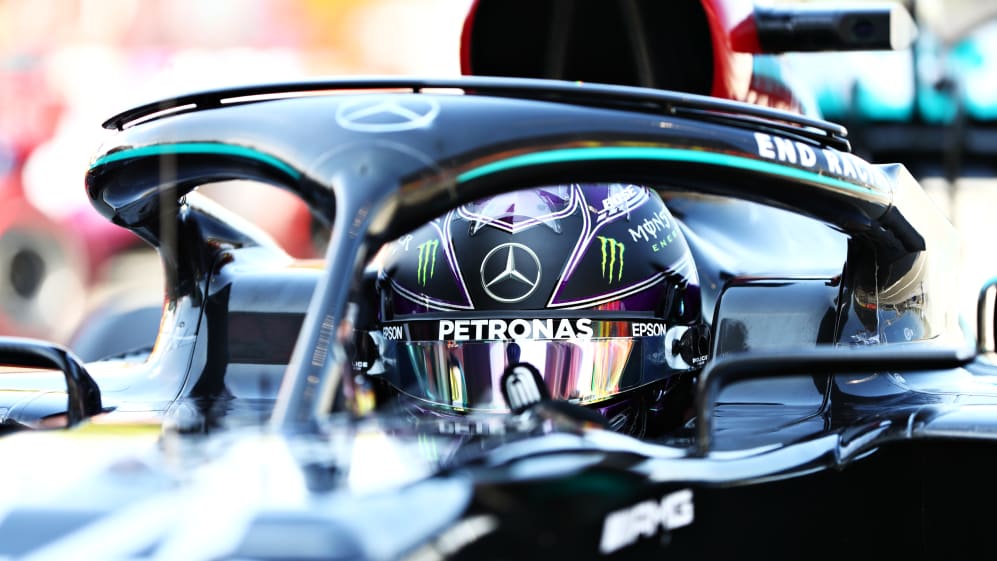 Lewis Hamilton may be wielding the class-of-the-field Mercedes in 2020, but he's putting in some class-of-the-field drives as well, with the Spanish Grand Prix marking his fourth win out of six races this season. And no one has been more impressed than Mercedes Team Principal Toto Wolff.
Hamilton's latest win at the Circuit de Barcelona-Catalunya was a tour de force, as he used the superior pace of his Mercedes W11 to simply drive away from Red Bull's Max Verstappen.
READ MORE: Why Hamilton's Spanish GP victory was one of his finest lights-to-flag wins
And asked after the race about the performance of Hamilton, Wolff was effusive – while revealing that it was his capacity in the cockpit that was impressing him the most currently, with Hamilton having overruled a decision to switch to soft tyres late in the race.
READ MORE: Bottas left to rue poor start as he finishes third behind Verstappen in Spain
"At the moment he drives in a league of his own, I must really say," said Wolff. "Totally under control, switching back the engine to save some mileage for races that are more difficult.
"The most special thing for me is that at the end we were ready to put soft tyres on his car, because it was not a lot of laps left and it was the logical choice, and he said, 'Don't give me the softs, give me the medium' – and you can see that lost Valtteri's race.
"We put the soft on Valtteri and logically, you catch up on Verstappen and you probably overtake, or at least be in the fight. And the tyre had no grip… [Lewis has an] absolutely instinctive understanding."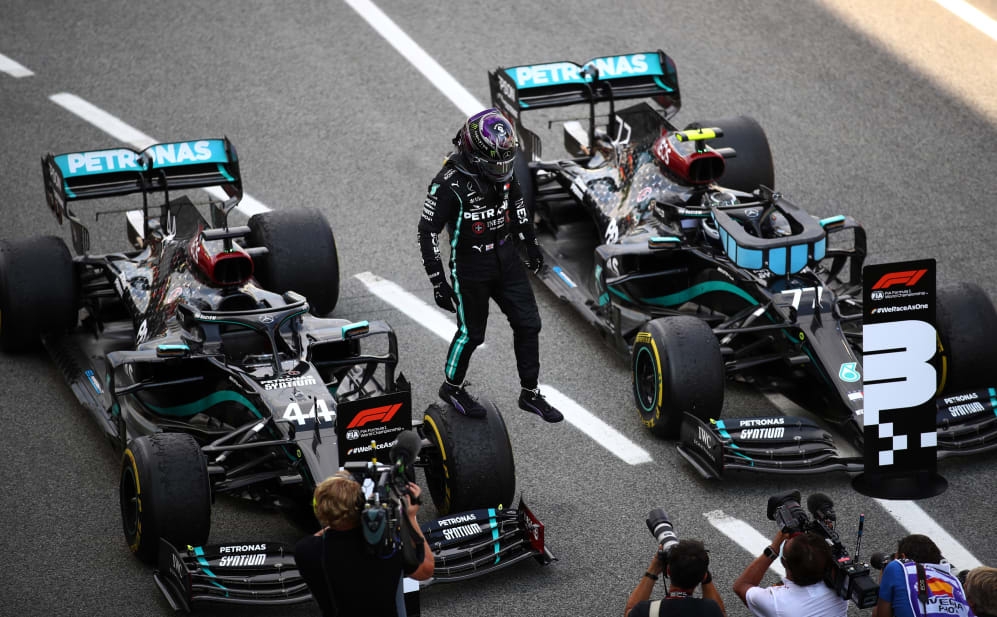 Perhaps equally as worrying for Mercedes' rivals as Hamilton's form currently is the fact that the team were able to win in Spain in sweltering conditions, with hot temperatures having previously been Mercedes' Achilles' Heel.
READ MORE: Bottas and Albon have the two hardest jobs in F1, says Horner
And with Wolff having been overheard telling Red Bull Team Principal Christian Horner to 'bring on the heat' after the race, the Mercedes boss said he was proud of the work done by his team to overcome their issues, as he now looks ahead to the Belgian Grand Prix on August 28-30.
"What makes me the most happy is after a difficult weekend in Silverstone on very hot tarmac, we have been able to recover," said Wolff, "take the right conclusions and win in the same conditions, and that comes down to the great work that's been done in the factory from the vehicle dynamics teams, the simulation guys, from everybody on the engineering side that was involved. It shows the strength of the team.
"Hopefully [Spa] is very hot!"