Feature
F1 FANTASY: Tips for round three of the season in Hungary – plus who scored big last time out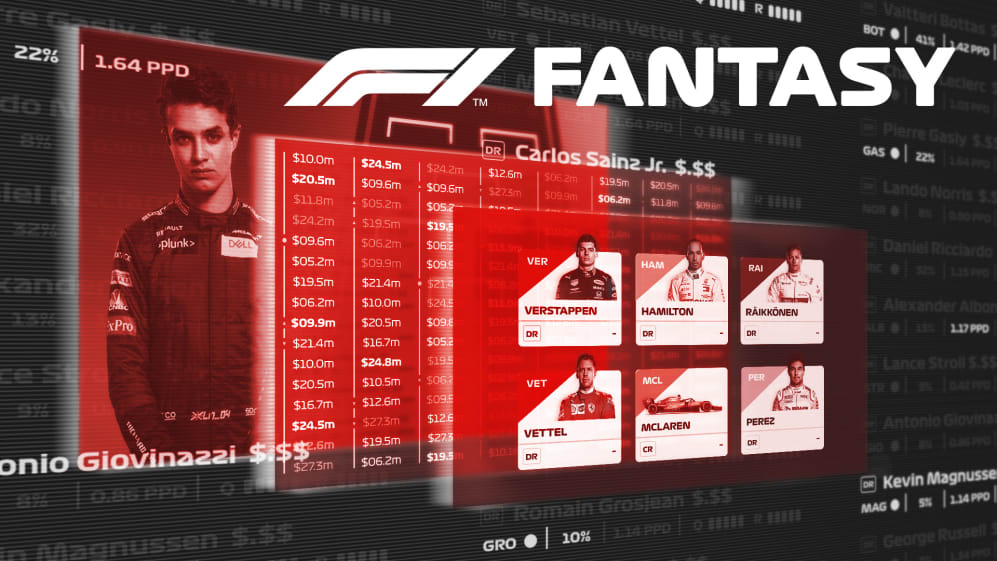 Ahead of the third race of the 2020 season it's time to look at which drivers you should bring in to your F1 Fantasy team for the Hungarian Grand Prix – plus, we'll explore the 'streaks' feature that comes into play in Hungary and could bring you some precious extra points...
What changes should you make for the Hungarian GP?
Firstly, the Mercedes drivers have proven themselves to be high scorers once again, so Lewis Hamilton or Valtteri Bottas should serve as the basis for your team – Hamilton having won three of the last five GPs in Hungary and Bottas looking for a second win of the season.
Next up, Lando Norris is a must-buy at this point as he sits third in the championship, with a stunning 66 F1 Fantasy points under his belt. The McLaren driver's price has already risen by $1.0m so pick him up before he becomes too expensive.
READ MORE: FORM GUIDE: Is Hungary where the Red Bull fight back begins?
The Racing Point drivers are another solid source of points, either Lance Stroll or Sergio Perez – or perhaps both – depending on your budget. Both of their values are rising at this point, so make your changes early.
Oh, and then there are 'streaks' that could boost your score even further in Hungary. A constructors' qualifying streak will net you five points if both drivers from your chosen team qualify in the top-10 for three races in a row – while you'll get 10 points if both drivers from the team finish the race in the top-10 for three straight races.
Red Bull, Mercedes and McLaren are in the running for that five-point bonus on Saturday; while the latter two could receive a 10-point race streak bonus for a double-top-10 finish on Sunday.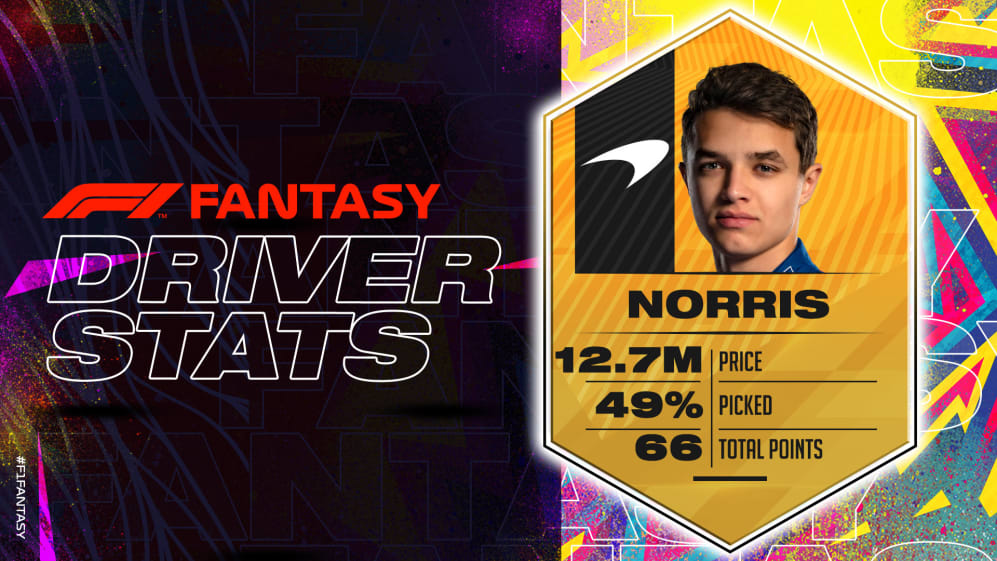 Best team for the Styrian Grand Prix
Lewis Hamilton makes our Team Of The Week with a Mega Driver (3x multiplier) modifier tacked on. That puts his score up to a whopping 132 points, with 25 for a win, 10 for pole position, five for beating his team mate in qualifying and the race and another four for making it to Q3 and finishing the race – again, all those scores got multiplied by three to make 132 in total.
Then there's Lando Norris – who we mentioned is a must-buy for Hungary having scored a podium then finished fifth in the two Austrian races. With eight points for gaining four positions and 10 for finishing in P5 last time out, as well as points for making Q3 and beating his team mate, he nets a total of 60 once the Turbo Driver modifier is applied to double his tally.
READ MORE: F1 FANTASY: 6 reasons why you should play in 2020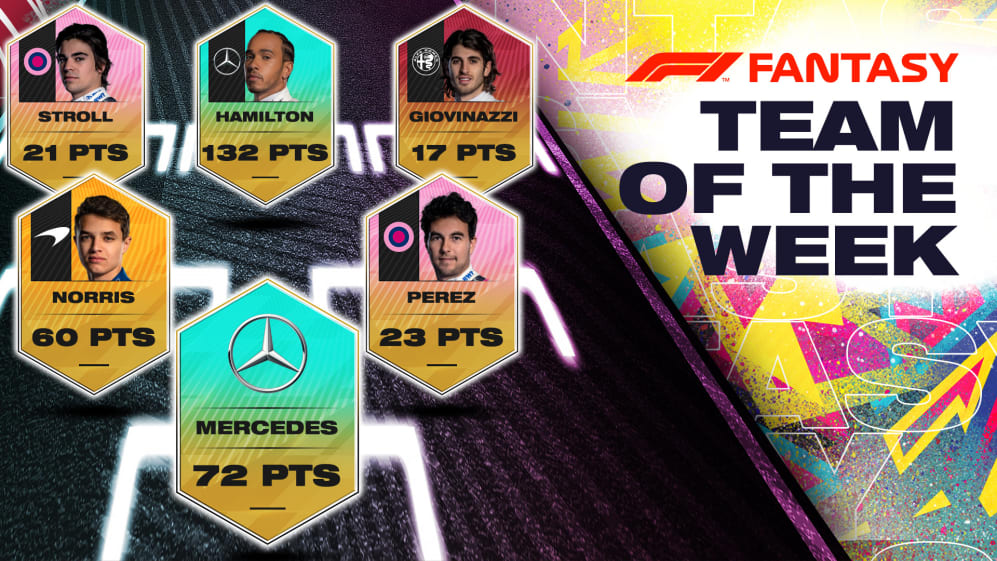 Both Racing Point drivers – Lance Stroll and Sergio Perez – also feature in this week's best team, with Perez scoring 23 points to his team mate's 21. Perez gained five positions and finished sixth, which brought him 18 of his 23, and Stroll finished seventh with five positions gained for 16 points towards his eventual total.
Finally, due to budgetary matters – a big chunk of that $100m starting kitty being taken up by top scoring and most expensive constructors Mercedes – Alfa Romeo's Antonio Giovinazzi, who costs just $8.4m, also makes the highest-scoring team from Styria with 17 points.
If you haven't signed up to play yet, don't worry - it's not too late! Simply click here to get started...