Feature
F1 Fantasy: What were the best and worst teams for the Australian Grand Prix?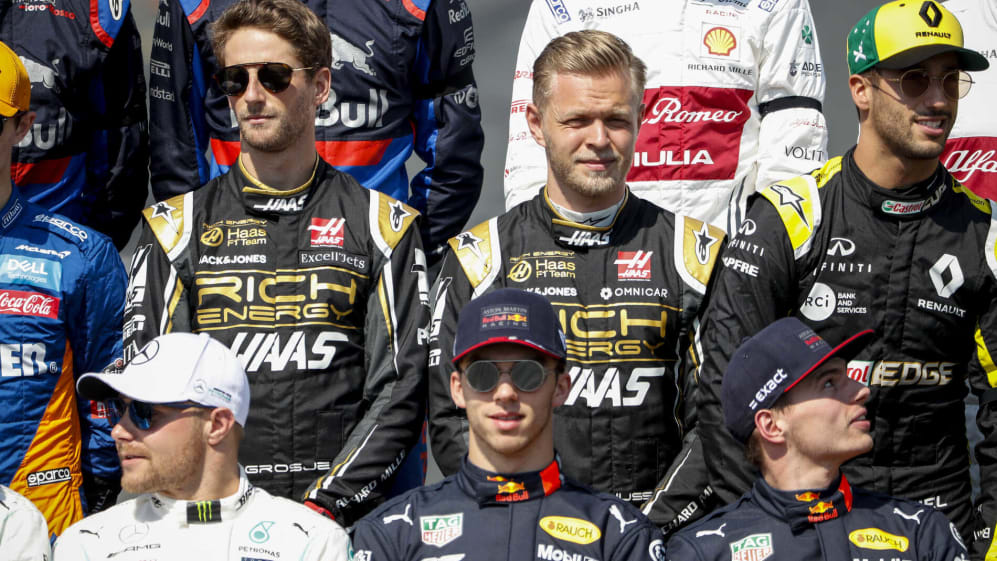 The start of the 2019 Formula 1 season in Melbourne also kicked off a new season of F1 Fantasy, with over 380,000 of you using your tactical know-how to select a dream-team ahead of qualifying and the race.
Wielding your theoretical $100 million wad to select five drivers and one constructor to represent you, you had quite a decision to make too, given the 15,993,840 possible combinations that could be selected within budget.
Want to pit yourself against Ross Brawn, Rob Smedley and David Coulthard in F1 Fantasy? Join the Experts League for 2019
And how many of you picked the ideal squad for Melbourne? One. That's right, props to player Roney537, who chose the perfect possible team for the Australian Grand Prix. Check it out below, alongside the worst performing squad – and if either of those inspire you to change up your own picks, head over to F1 Fantasy and start shuffling.
Best team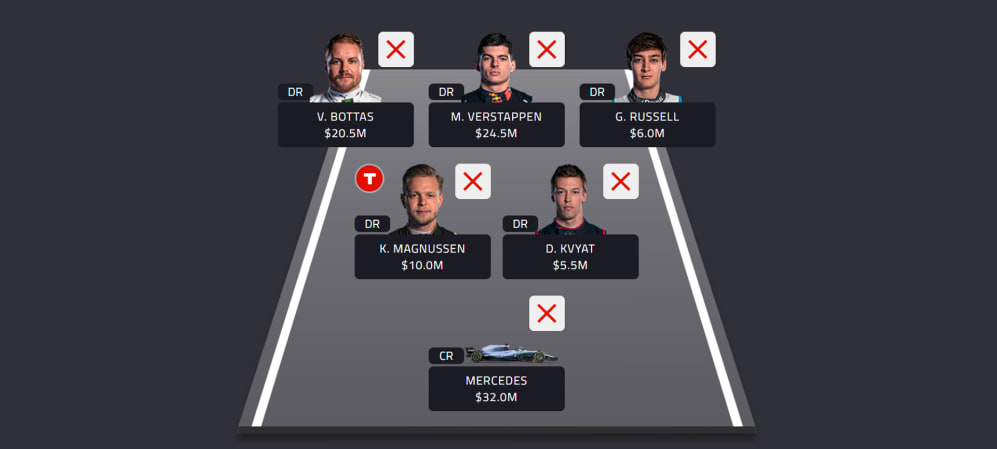 Total points: 223
Budget: $98.5 million
Valtteri Bottas – 48 points
Max Verstappen – 33 points
George Russell – 13 points
Kevin Magnussen – 42 points (Turbo Driver)
Daniil Kvyat – 17 points
Constructor: Mercedes – 70 points
Valtteri Bottas' stonking weekend saw him grab a full 48 points, comfortably the most of any driver on the grid in Melbourne. Max Verstappen's podium and consistent out-performance of Pierre Gasly also saw the Dutchman take the second-biggest haul.
Kevin Magnussen headed the midfield in the race, and turbo-ing the Haas driver gave F1 Fantasy players a juicy 42-point take-home, while George Russell and Daniil Kvyat both represented great value for money – Kvyat the driver with by far the best points-per-million ratio of the driver picks.
Meanwhile, Mercedes' 70 F1 Fantasy points from Melbourne was a full 28 better than their closest rivals Ferrari, making them the constructor to have for Australia after Bottas and Lewis Hamilton's one-two finish.
Worst team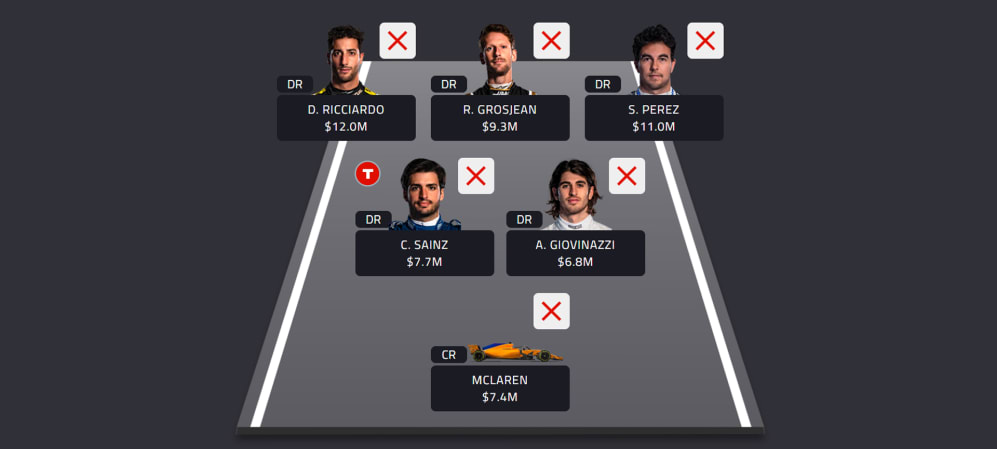 Total points: -43
Budget: $54.2 million
Daniel Ricciardo – -13 points
Romain Grosjean – -5 points
Sergio Perez – 1 point
Carlos Sainz – -28 points (Turbo Driver)
Antonio Giovinazzi – 2 points
Constructor: McLaren – 0 points
If you picked the above squad… well our condolences (but seriously – spend your budget, dude). Out in Q1 before DNFing in the race, Carlos Sainz was the worst performing F1 Fantasy driver of the weekend, and turbo'd, his -14 points drop down to a horrid -28. Daniel Ricciardo didn't fare much better, either – a shame, given that the Australian featured in a massive 60.1% of your teams, the highest percentage of any driver!
Romain Grosjean actually did surprisingly well – when you consider that a DNF is a full -15 point hit – to finish on just -5, while lacklustre races for Sergio Perez and Antonio Giovinazzi saw them score poorly.
Constructor-wise, Sainz's -14 was matched by McLaren team mate Lando Norris' 14 points to give the squad a grand total of… zilch!
F1 Fantasy – get in the game!
Inspired? Good! Get yourself over to F1 Fantasy and pick the squad that's going to do the business for you in 2019.