Technical
Tech insight - the latest upgrades to have boosted Ferrari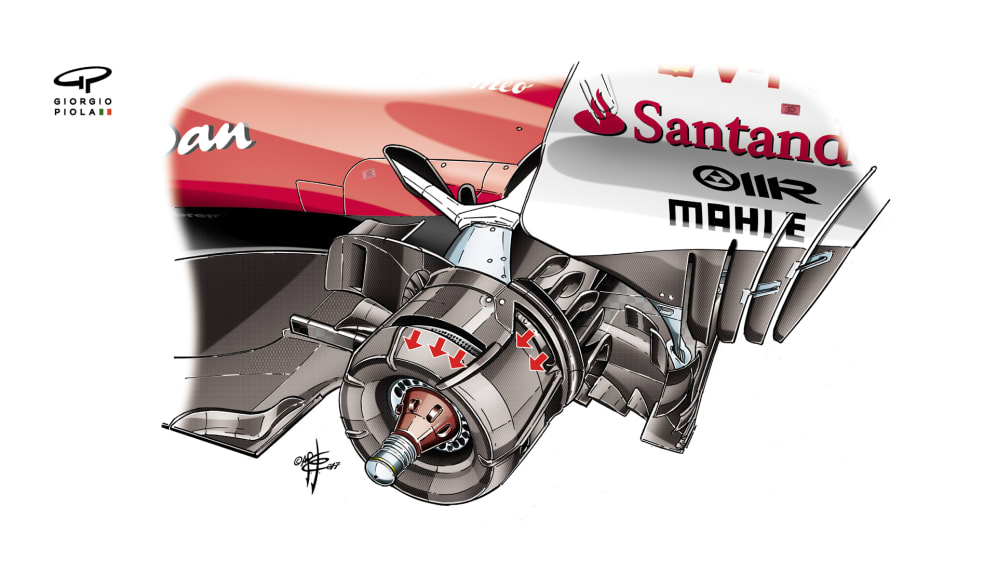 In Russia Ferrari claimed their first front-row lockout since 2008 - and what's more they did it at a track that had previously heavily favoured rivals Mercedes. We investigate two of the upgrades that helped boost the performance of the already hugely competitive SF70H in Sochi…
Brake duct upgrade
Sochi saw new brake ducts on Ferrari's car. As you can see from the arrows, hot air is expelled from the outside of the rim, but also note the small flap on the inside of the drum designed to create downforce. This year a lot of fins have been added to the area ahead of the rear tyre in order to reduce drag and improve airflow, and almost all teams have quite sophisticated solutions here.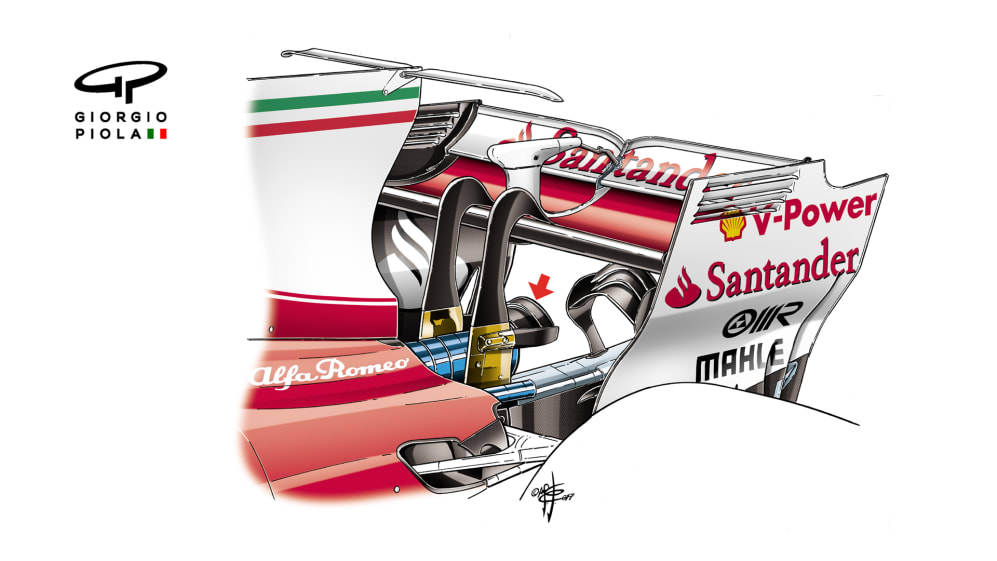 New double monkey seat
This double monkey seat solution was tested briefly by Kimi Raikkonen in Bahrain, but then used by both Ferrari drivers for qualifying and the race in Russia, along with a slightly lower-downforce rear wing in order to boost top-end speed.