Image Gallery
GALLERY: Pretty in pink?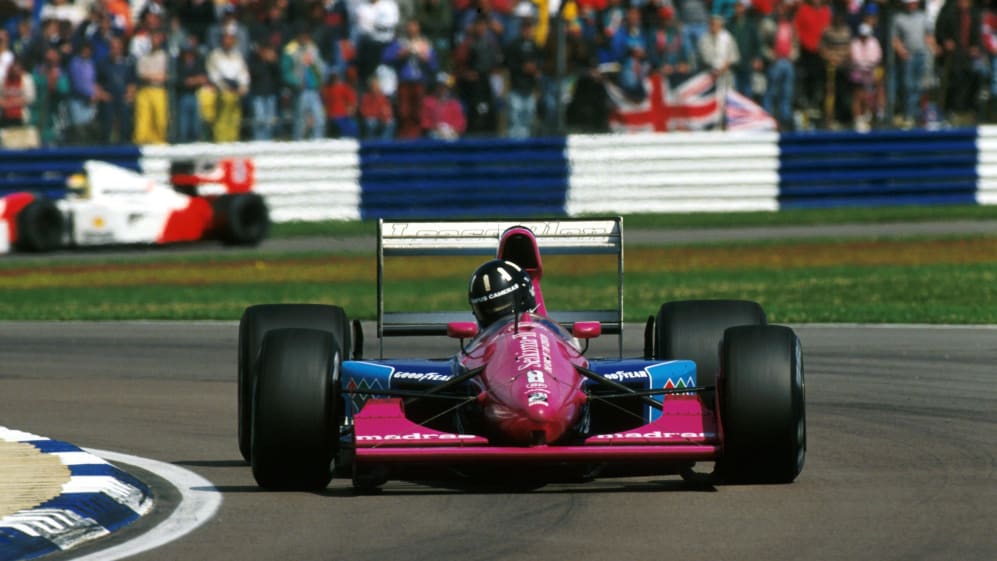 Following the announcement that Force India will adopt a striking new pink colour scheme in 2017, we look back over some of the other occasions in F1 history when magenta made its mark. How many do you remember?
The cars
Brabham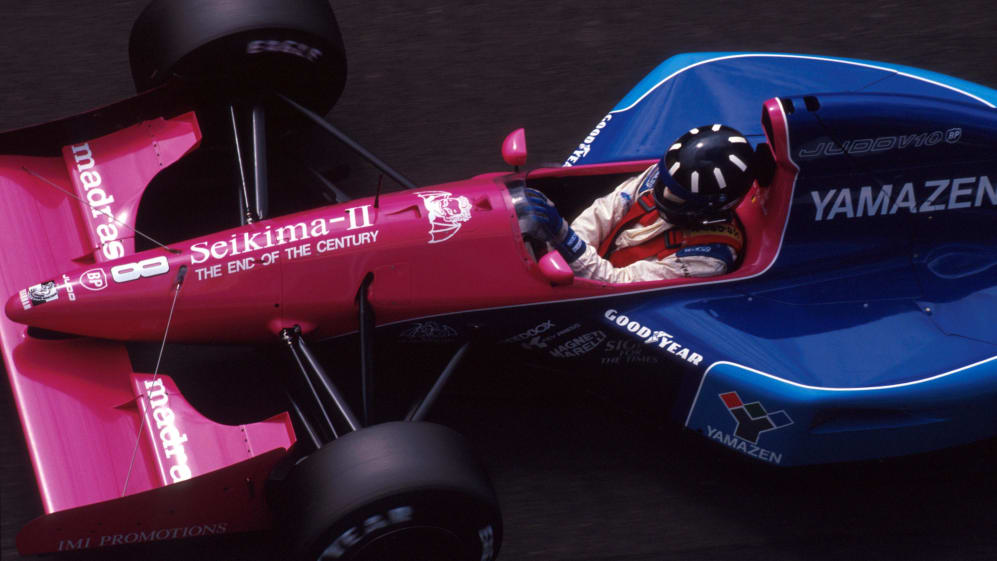 1992's BT60B, better known as the machine in which 1996 world champion Damon Hill (above) made his Grand Prix debut, was the final F1 car to carry the Brabham name, and while it was extremely sluggish on the timesheets, it did at least stand out from the crowd thanks to its magenta front end.
Onyx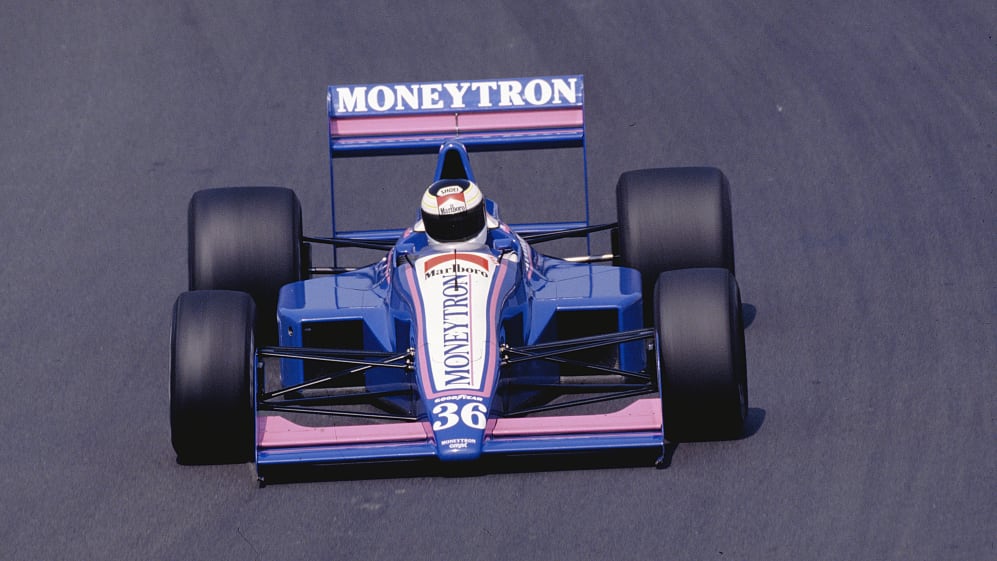 The short-lived Onyx team scored a surprise podium finish at the 1989 Portuguese Grand Prix when Stefan Johansson (above) drove the pink-accented ORE-1 to third place.
Pacific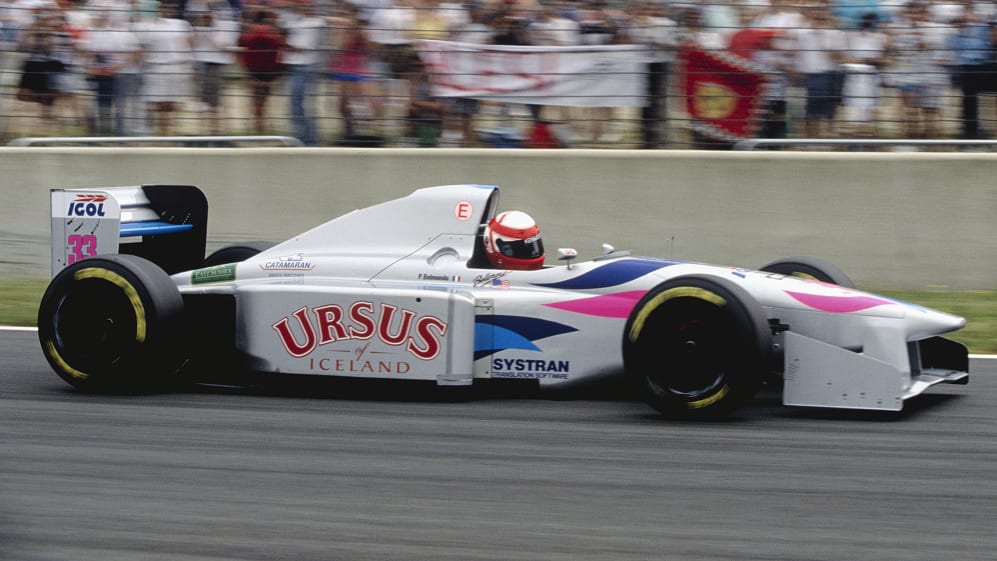 Ok, so Pacific's perennially off-the-pace 1994 racer the PR01 didn't feature a lot of pink, but it makes our list because the team did use the colour in its logo and in splashes on its car – including pink numbers.
Jaguar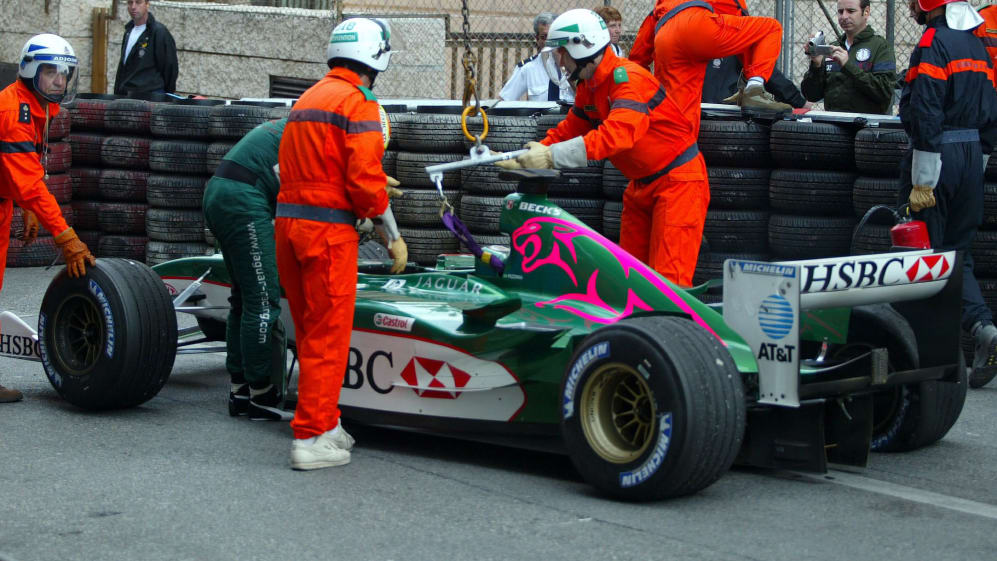 Jaguar's famous leaping cat was switched from red to pink for the 2003 Monaco Grand Prix in celebration of the unveiling of the Steinmetz pink diamond. Unfortunately it wasn't a sparkling race for the team with both Antonio Pizzonia (above) and Mark Webber retiring early on.
Force India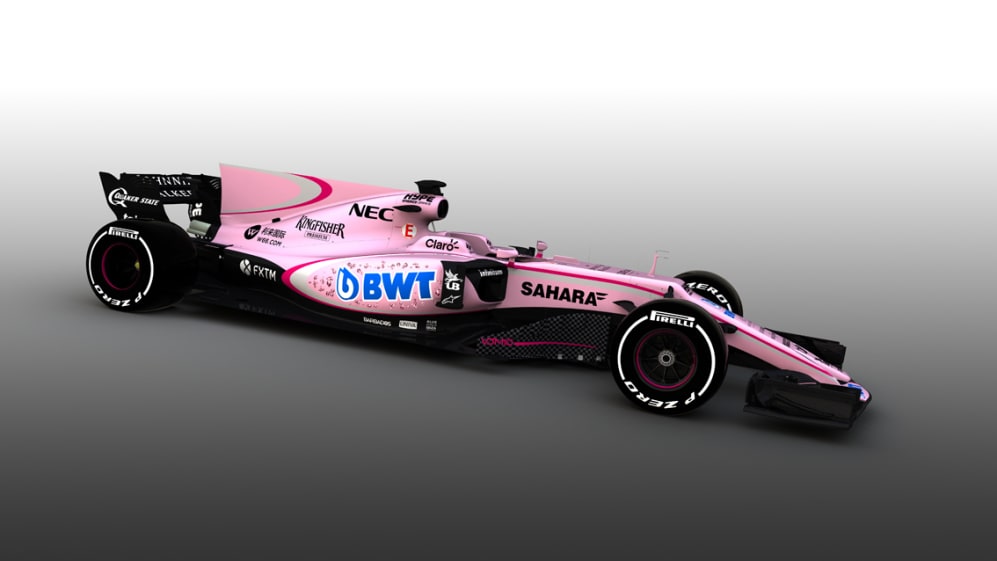 Having launched and tested in their now familiar colours of black, silver and orange, Force India caused a major splash when they announced a last-minute switch to an all-new pink livery for the first race of 2017. Whatever your opinion, it won't be hard to spot Sergio Perez and Esteban Ocon this season!
The helmets
Jenson Button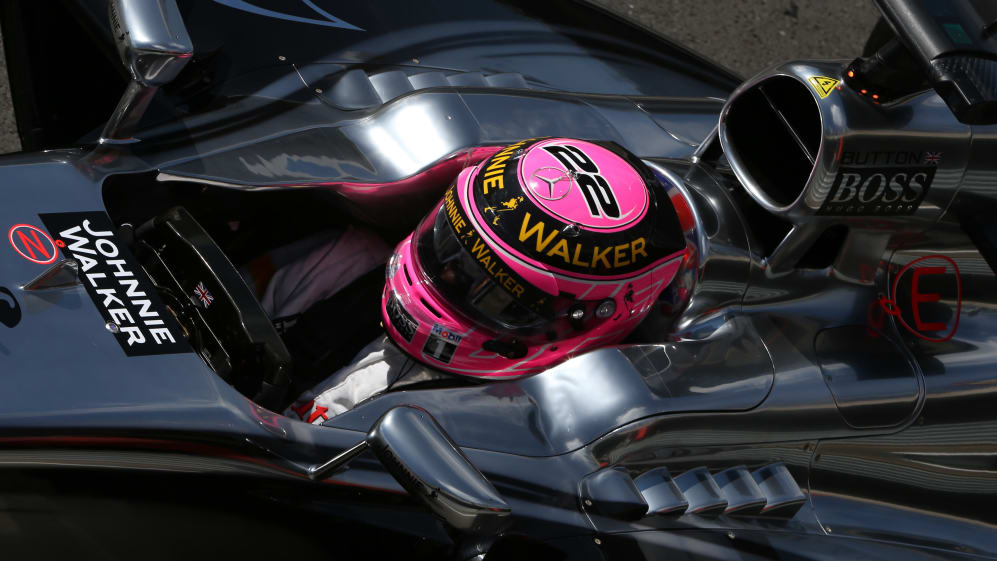 Introduced at Silverstone in 2014 in tribute to his dearly departed father, John (who was famous for wearing pink shirts in the paddock), Jenson Button kept this dayglow pink helmet for the rest of the season.
Franck Montagny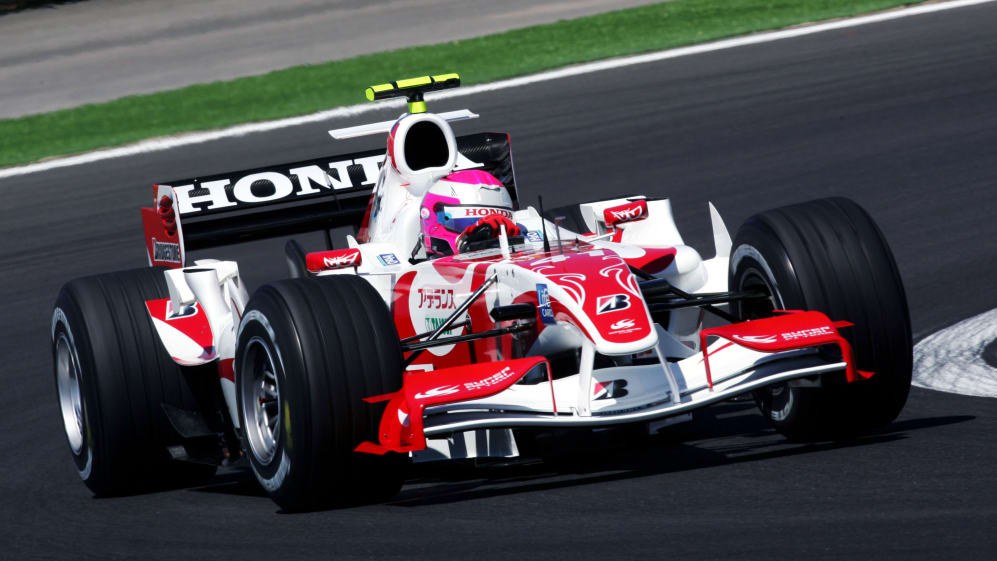 The underrated Frenchman started seven Grands Prix for Super Aguri in 2006 - and in all of them he donned this dazzling neon pink helmet.
Sebastian Vettel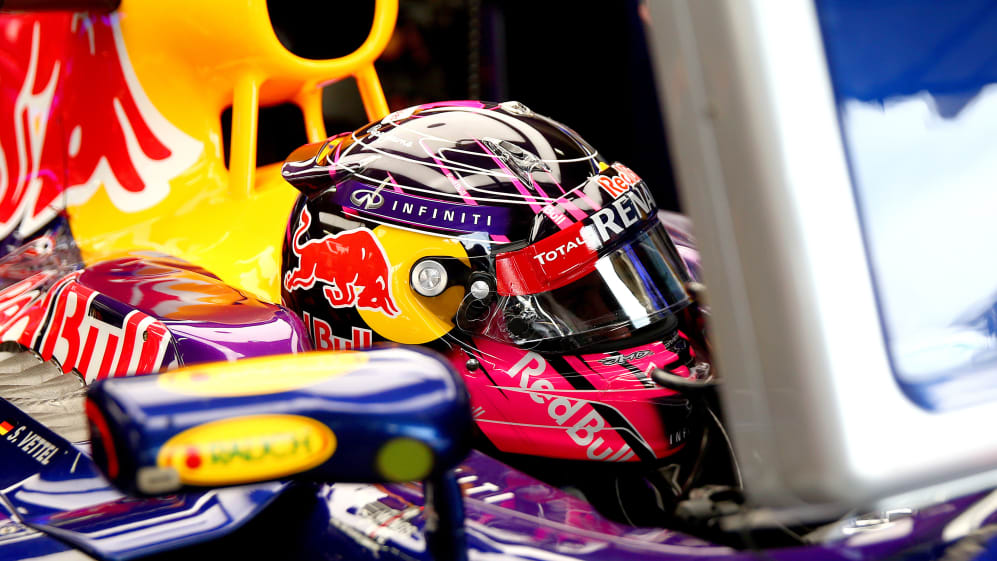 The German used many helmet designs during in his Red Bull career, but this neon pink number – worn in Brazil in 2014 – stood out more than most.
Heikki Kovalainen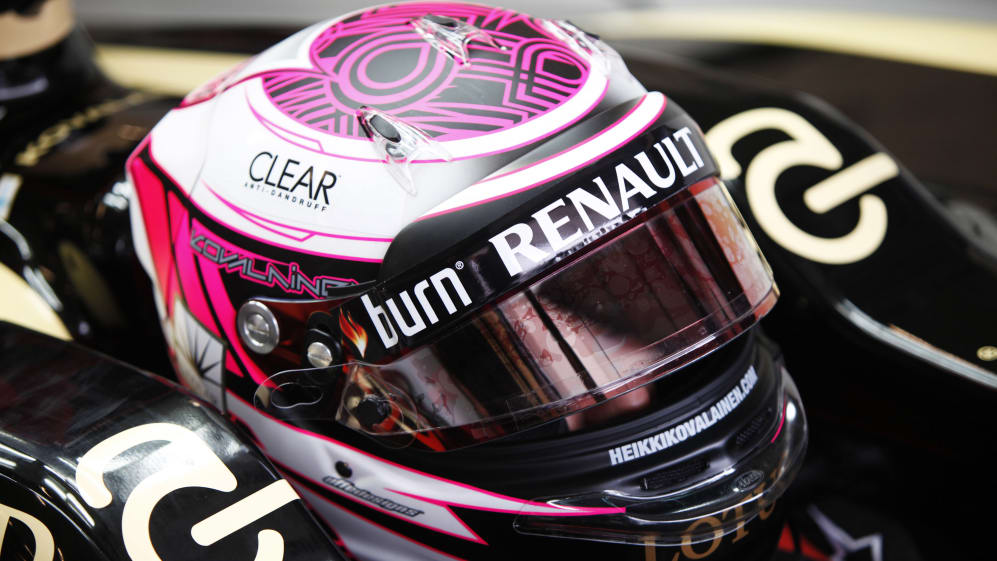 When Kimi Raikkonen was side-lined by a back operation at the tail-end of 2013, Lotus drafted in fellow Finn Heikki Kovalainen as his replacement. And what did the one-time Grand Prix winner bring with him? A brand-new pink helmet design of course!
Jacques Villeneuve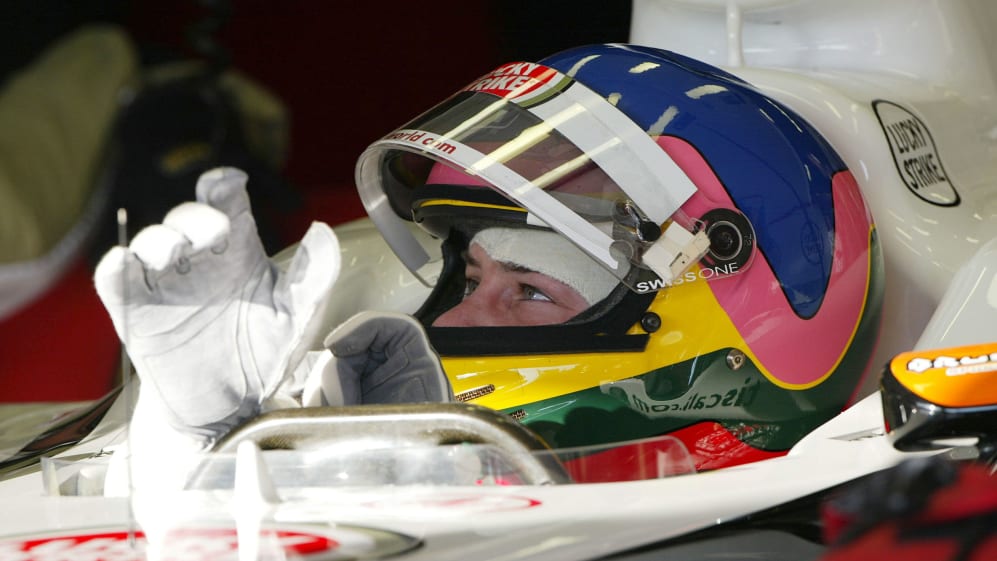 The 1997 world champion's multi-coloured helmet livery was purportedly based around a sweater that his mother used to wear. And of course central to the design: a pink 'V'.
Pedro Lamy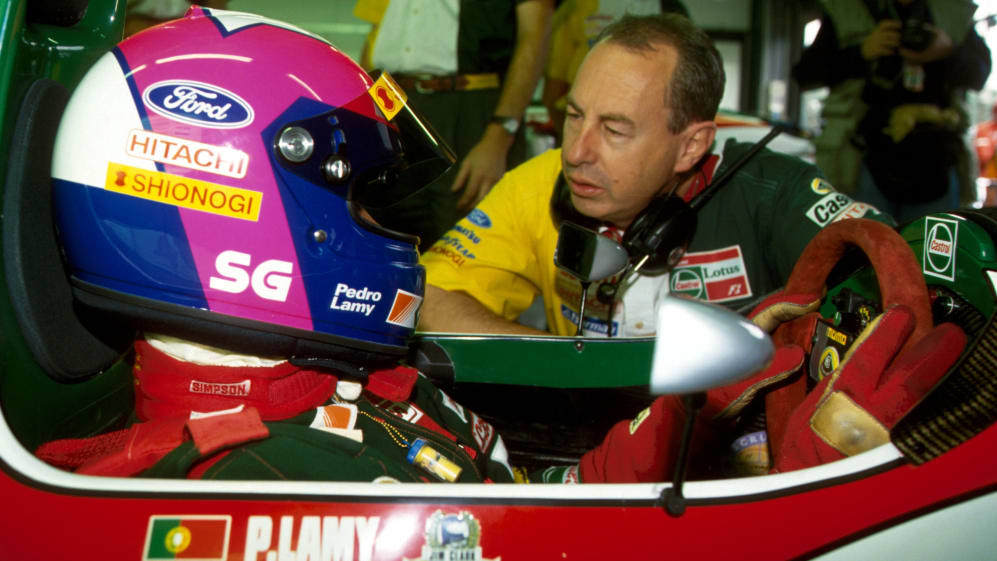 His biggest claim to fame was being the first Portuguese driver to score a point in F1, but Lamy - who started 32 Grands Prix in the Nineties for Lotus and Minardi - is also remembered for his brightly coloured helmet design.
All images © Sutton Images, Red Bull media house & LAT Photographic