Hamilton expecting 'closest' title fight of career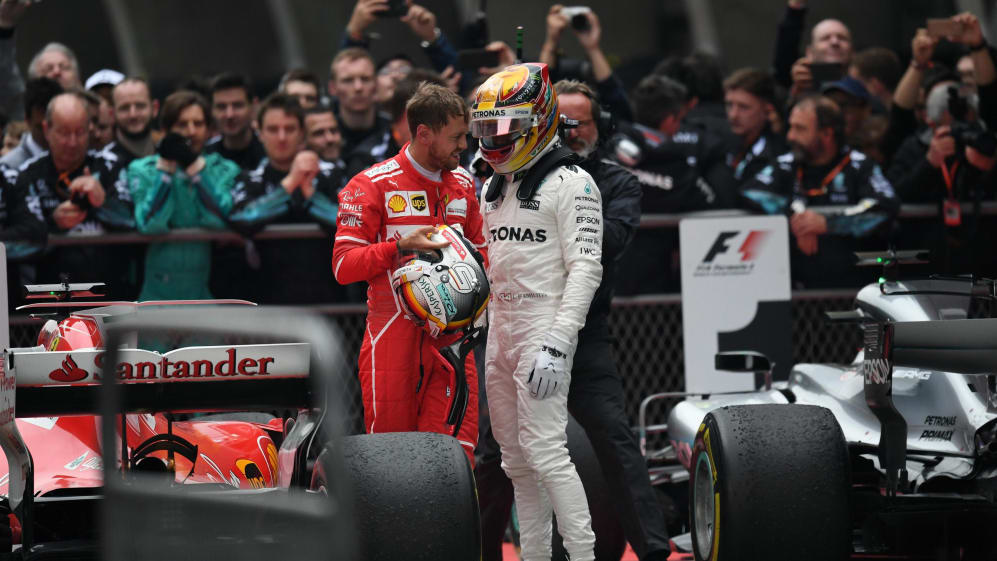 Lewis Hamilton is relishing the prospect of a season-long battle with Ferrari's Sebastian Vettel, saying it has the potential to turn into the closest title fight of his career.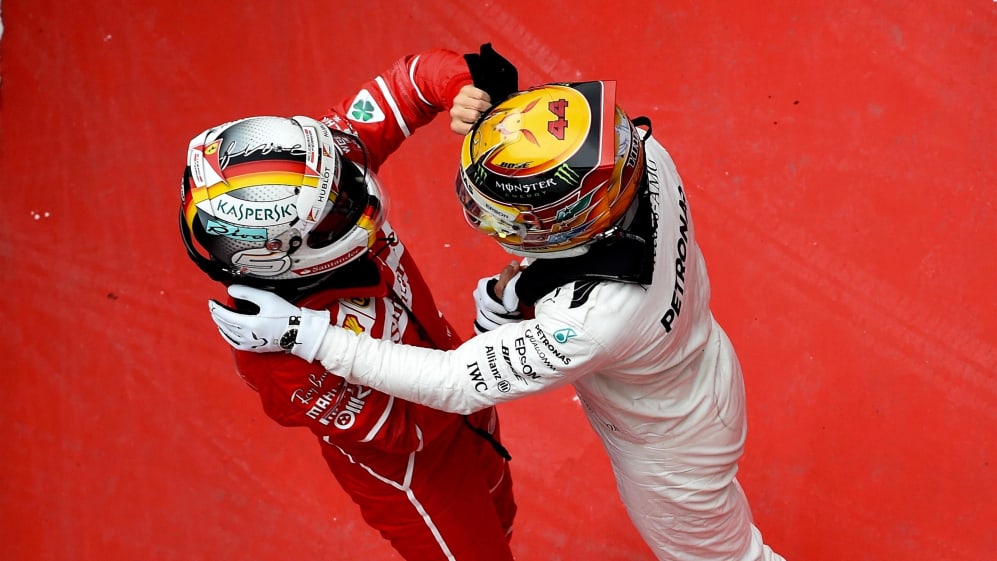 For me what's so exciting is knowing that I'm fighting against such a great driver
Having lost out to Vettel at the season opener in Australia, the Mercedes driver moved level with the German at the top of the standings after claiming a 'Grand Slam' victory in Sunday's Chinese Grand Prix - the first time two drivers have been tied at the top of the championship since 2012.
But despite coming out on top in Shanghai for a fifth time, Hamilton fully expects the pendulum to continue to swing back and forth between Mercedes and Ferrari for the rest of the year.
"It's going to be one of the closest, if not the closest, fights I've experienced," Hamilton said. "I'm looking forward to the battle."
"For me what's so exciting is knowing that I'm fighting against such a great driver," he continued to UK broadcaster Channel 4. "Ferrari are at their best, I think we are at our best, Sebastian's at his best and I feel I'm at my best.
"So there will be days where we're up and down - like in Melbourne where he did the better job and I acknowledged that. And then we came here and he said I did the better job and he acknowledged that. That's a great respect to have with another champion."
Asked if he had an idea at which tracks Mercedes might hold the edge, and which tracks might suit Ferrari, Hamilton said: "It's a little bit difficult. So far the only info I have is that Melbourne was warm, and being on a hotter track Ferrari was stronger.
"Our car is longer, so when we get to Monaco I don't know how I'm going to get my car around some of those very, very tight corners. Then at the longer faster circuits like Suzuka I think we're going to be in a real strong position.
"Through the year we'll get a better understanding. When we go to the next race [in Bahrain], next weekend, it's a hotter circuit - will we still be able to maintain the tyre temperature like we did today at a cooler track?"
Hamilton and Vettel's records in Bahrain are very similar, with each having taken two poles and two wins - though Hamilton has five podiums overall to Vettel's three.
Like Hamilton, Vettel said he would relish the battle continuing for the rest of the season. "It would be great news for us – they [Mercedes] are the ones to beat.
"They have a very, very strong team and have done really well in the last couple of years, smashing a lot of records and being flawless without any mistakes really. So for us I think it's great news that we had another race where we were really close and were able to put some pressure on."