Feature F1 Unlocked
F1 ICONS: Olympic legend Usain Bolt on Sir Lewis Hamilton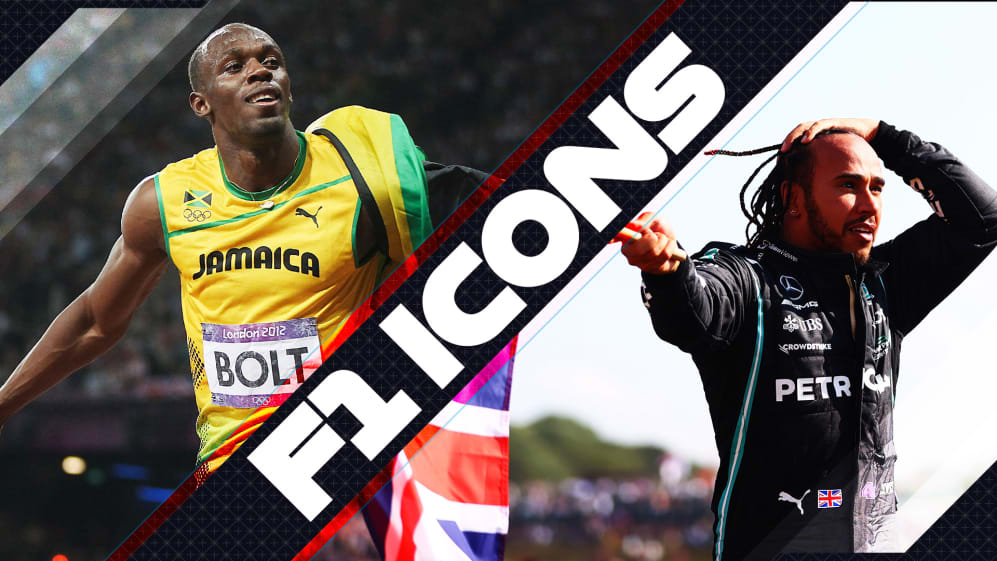 F1 Icons is a new series that brings together the world's greatest figures from sports, movies and music and unites them with the world's greatest motorsport. The fastest man over 100 metres – Usain Bolt, who has eight Olympic gold medals, world records over 100m, 200m and in the 4x100m relay alongside Yohan Blake, Michael Frater and Nesta Carter – chose seven-time Formula 1 champion Sir Lewis Hamilton as his Icon...
Cricket was my passion growing up. The West Indies team represent the Caribbean and we have sported some of the greats: Brian Lara, Curtly Ambrose, Viv Richards. The list goes on and on.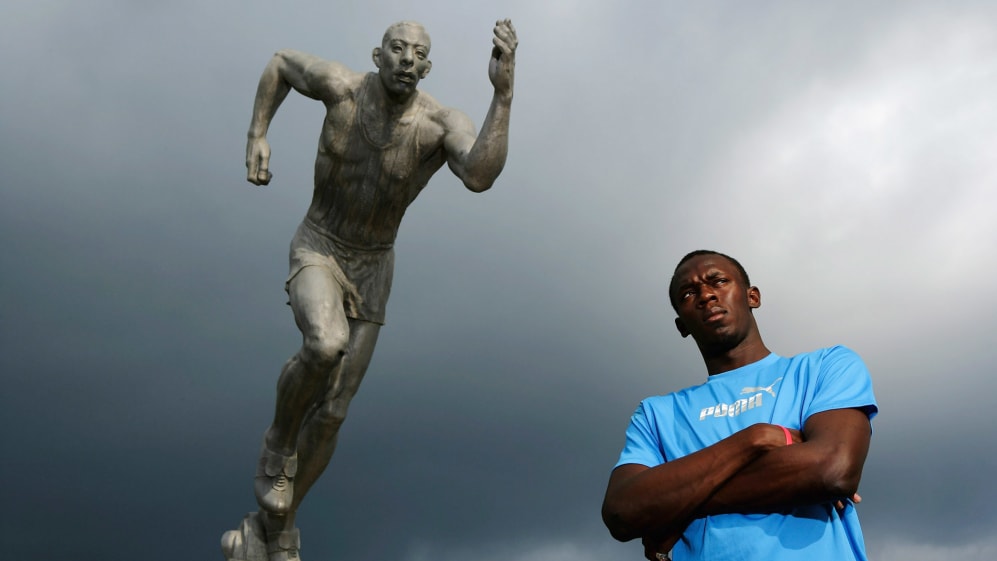 I'm from Sherwood Content. It's a quiet, peaceful, leafy village in the north-west of Jamaica. Not the kind of place where you'd want to hear the scream of a V6 hybrid! We've got a clinic, post office, and school. That's where I'm from – and I'm proud of it.
My childhood was wonderful. It was a happy childhood, but I was active. Really active. I didn't sit down. I would always keep moving, I had so much energy – and I needed to put that energy into something. I think there are a few F1 drivers like that too. 
When it comes to Lewis, he has the hunger and drive of those cricketers I looked up to. I've met him at a few races now, and he's always so focused and driven. I get it. Those are the same qualities you need to make it in any top sport. 
You always watch F1 drivers – whether it's Hamilton, Max Verstappen, Fernando Alonso – you always watch them on social media, training so hard. To be able to maintain that level of concentration at such high speeds for so long requires a fit body and mind. So, there's no doubting they're athletes. 
READ MORE: Our writers share their defining memories of Lewis Hamilton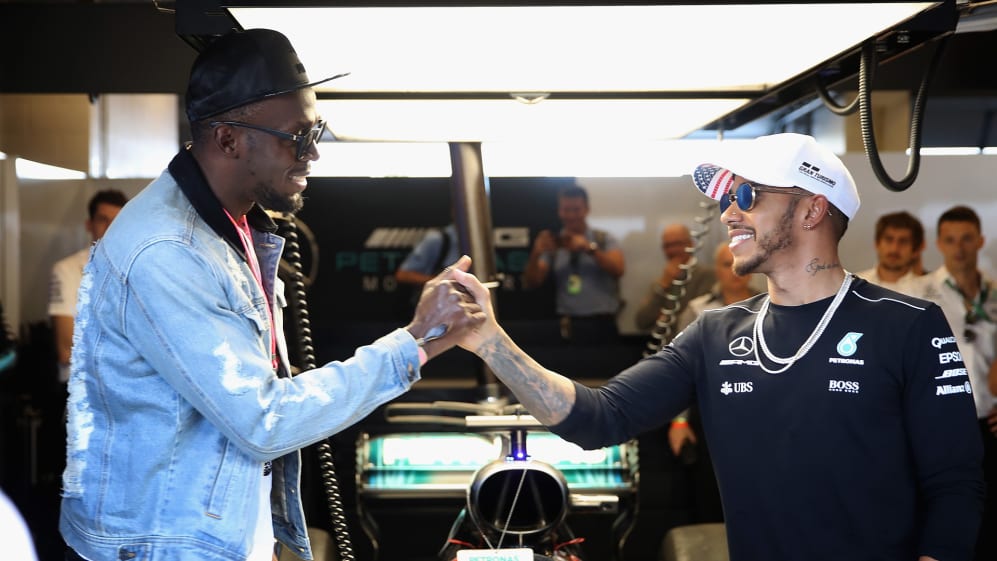 Now, I love cars and racing – but I don't think I have the F1 build. Being 6ft 5in has its advantages but I'd feel bad for the engineer who had to design a car around me!
The biggest memory I have of hanging out with Lewis is that hot lap he took me on at Austin a few years ago. It was crazy – he turned off the traction control in the middle of the lap and I pleaded with him not to! That green Mercedes was sliding around and we were just laughing the whole time. What an experience. 
That was back in 2017. Now he's got seven titles and more than 100 wins.
READ MORE: Where does Lewis Hamilton's Sao Paulo win rank among his best victories?
But Lewis is a winner off the track too. In our position, we are role models and have a responsibility to influence people in a positive way. No matter where you come from, or whatever situation you were born into, everybody deserves a chance to better themselves and should be supported to succeed.  
I know Lewis is very active in advocacy and charity work and I respect him for what he is doing. 
And it's also inspiring to see Lewis paving the way for black drivers in Formula 1. Hopefully there will be greater representation in motorsport in the years to come as a result of his success.  
READ MORE: 'I'll always be with Mercedes' says Hamilton as he opens up on what an 8th title would mean to him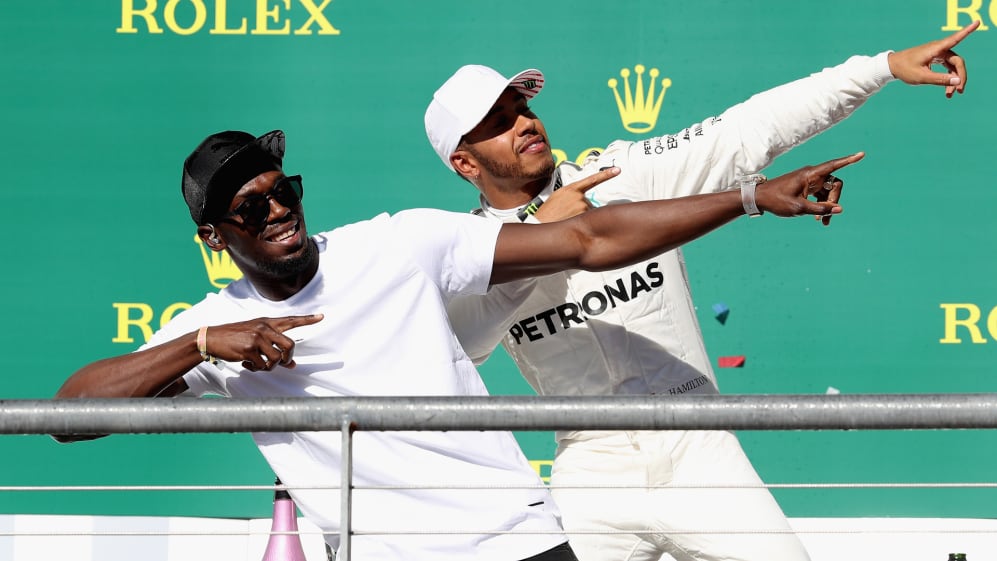 Personally, I try every day to inspire all people all around the world.  I am a proud Jamaican and hope my achievements can inspire people not only in sports but also in life.    
I hope he can go on to win many more races and another few world titles. In addition, his impact off the track and work to inspire others will hopefully help to open doors and shape the next generation. 
Whether it's 100 metres or 100 kilometres, you've got to believe in yourself. Anything is possible. I think Lewis embodies that mentality perfectly.
To read on, sign up to F1 Unlocked for free
You'll unlock this article and get access to:
Live leaderboard data
Epic experiences and rewards
Money-can't-buy competitions