Feature
F1 INBOX - Your questions answered!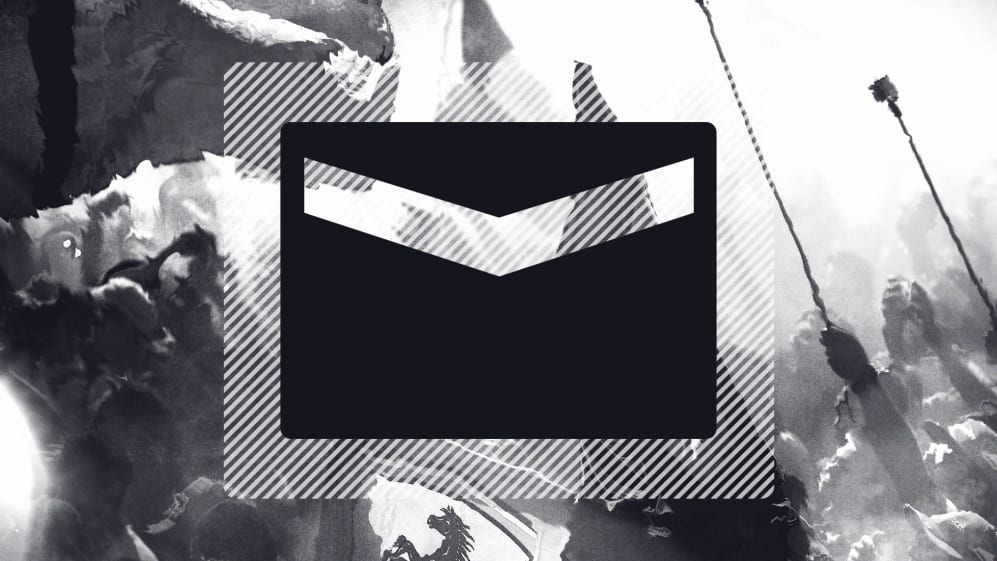 Party mode, VSC rules and Kimi's competitiveness - they're just three of the topics you were asking about this week. Mark Hughes and Will Buxton provide the answers…
A Mercedes only party?
Oops! Error retrieving Twitter post
MARK HUGHES SAYS...
Hi Paul. It's been made into something a bit more than it really is, I suspect. The term was apparently invented by Lewis Hamilton during an interview at a Petronas event the week before Melbourne and I suspect there was a bit of psychological gamesmanship to it.
There has always been a special Q3/overtake mode for the Mercedes engine and it's available for a set amount of time per weekend, even for the customer teams. In the past it's been worth around 0.5s per lap over the standard mode.
Ferrari has had a similar mode for the last couple of years but it's never been quite as potent. Renault doesn't have one, Honda does. The wastegates will be open and the electrical store is used up fully and in addition the engine is probably run slightly leaner (ie closer to the detonation threshold). Previously it's believed there was some oil burn involved as well but that's been rendered almost obsolete by tweaks to the regulations for 2018.
So everyone was very interested to see under the new regs just how much of the Q3 mode advantage Mercedes actually had when the moment came in Melbourne. But the waters were massively muddied by Hamilton not doing a great lap in Q2, not having brought the tyre temperatures in very well, and then a fantastic lap on his second Q3 run, once he'd established there was plenty of grip through Turn 1 despite the fluids that had been deposited there by Bottas' crash (which also prevented a comparison being made on the other Merc).
There's no way the 0.9s difference was all engine mode and it's quite feasible it was all Hamilton's own improvement. He even claimed he wasn't using 'party mode' in Q3, though Mercedes insist he was. The teams take their own measurement of these things and according to Ferrari, Merc's Q3 mode appears to be less powerful than it was last year.
Improving VSC rules
Oops! Error retrieving Twitter post
WILL BUXTON SAYS...
Hi Szakfer, and thanks for the question. I think ultimately this is something for the FIA to answer, but if you'd like my personal opinion then I actually think you've found the one way to ensure that this kind of thing doesn't happen again. We've seen quite a few races turn on the Virtual Safety Car (VSC) since its introduction, and that was never its intention. But, just as with the standard Safety Car, there exists in its use an inherent ability to profit or lose. I guess the question in essence is hypothetical. Is gambling under VSC an amoral abuse of a safety consideration, or simply an intelligent utilisation of potential race permutations? In other words, is it simply part of the game?
Of course, closing the pitlane as soon as VSC is initiated would be a guaranteed way to ensure that advantages are not exploited, but then we'd fall under the very same argument for regular safety cars, too. So I guess it all falls down to that moral, hypothetical code of conduct.
In one sense you could say that the VSC actually threw a curveball at the Australian Grand Prix, and that those who were either smart enough or lucky enough to exploit its use were the ones whose Sunday ended up looking the most positive. On the flip side you could argue that it completely ruined the afternoon of those who had done everything else right.
Given that we no longer exist in an era of refueling, if one was to close the pits under VSC, one could also argue that the pits should be closed under regular SC, too. As such, however, anyone who had not pitted up to its deployment would have their race completely ruined. So, just as above, while on the one hand you could claim that it was a potentially exciting random element to add to the race, on the other you could claim it was desperately unfair.
Neither argument would be entirely right. Neither would be entirely wrong. And so there is no concrete conclusion. Frankly, however, I like unpredictability and an element of Sod's Law. Whether virtual or actual Safety Car, I reckon closing the pits for all but cars damaged in the incident would be a rather fun change.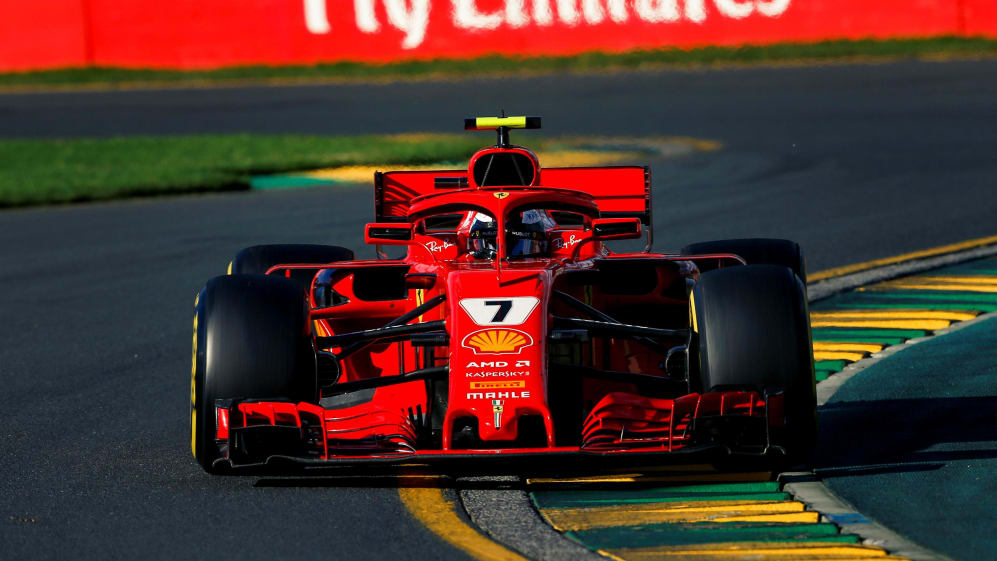 Kimi's competitiveness
Oops! Error retrieving Twitter post
MARK HUGHES SAYS…
Hi Lorenzo. Yes, I think Kimi is quite in tune with the car. It's still not a well-balanced car in the way last year's SF70H was; it seems trickier to access its full potential, but Kimi is less affected by its mid-corner oversteer traits than Vettel. He has a smoother corner approach and it seems this is better suited to the car's slightly tricky balance. As the car improves, I suspect Vettel will find more lap time than Raikkonen.
New visitors to the podium?
Oops! Error retrieving Twitter post
WILL BUXTON SAYS...
I really hope so too, Alex. I imagine the reason you're referencing only these drivers is because, out of the teams looking most likely to mount a challenge outside the top three, they're the drivers yet to have a Formula 1 podium to their name.
I think that this season is going to be incredibly close between Haas, Renault and McLaren, certainly in the early races, and should any issues befall the top three teams such as Bottas's lackluster weekend in Australia, any potential clashes or any reliability issues, it's going to be one of those three teams that stands the best hope of picking up the pieces for a podium.
You ask is there any chance. I'd go a step further and say there's a very good chance. While it is always difficult to know after just one race, the signs are looking good not only for a competitive midfield, but one that stands a chance to compete with the top guns on occasion, too. Yes it will take an anomaly for one of the big three teams to not bring their driver home where one might expect, but even Australia gave us an indication of what could be. With Bottas down the order and Verstappen spinning out of the fight, had either Hamilton or one of the Ferraris had an issue, one of the two Haas cars stood to benefit and stand on the podium before their disastrous pitstops. That's the reality after just one race. I don't see why that should change.
I wouldn't put my house on it. But I'd probably wager a pint.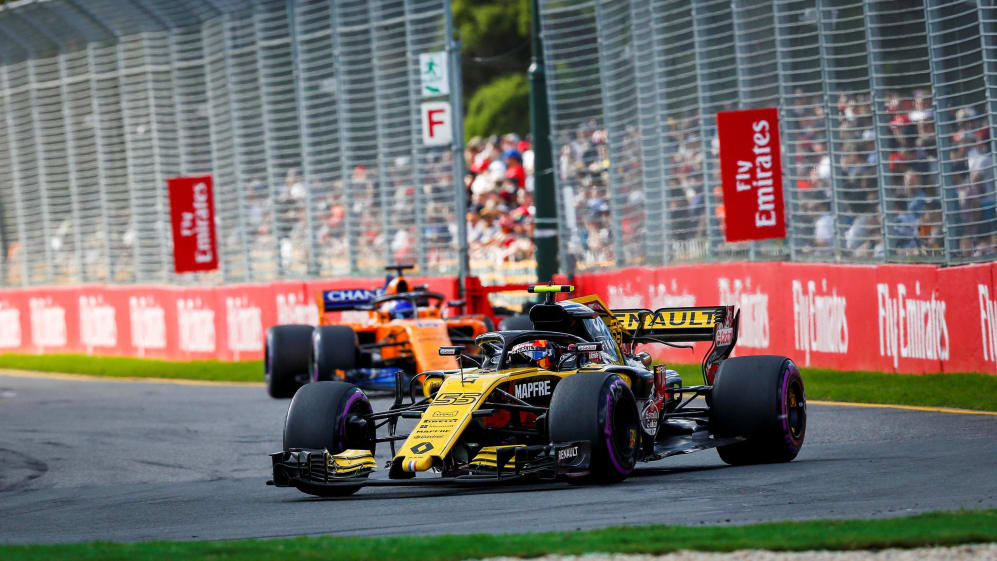 Haas's development
Oops! Error retrieving Twitter post
MARK HUGHES SAYS...
Hi Daniele. Haas have got a nice, driveable car that seems to be easy to set up and drive, giving the drivers lots of confidence. They are currently best of the rest after the big three but only slightly faster than Renault and McLaren. Given the respective resources of each team, yes I suspect Haas will generally be leapfrogged by those two teams as the season goes on. But in Melbourne they were over 1s per lap clear of the Williams/Force India/Toro Rosso group – and that may well be enough to keep them ahead even if their development curve is quite gentle.
Finding the balance
Oops! Error retrieving Twitter post
MARK HUGHES SAYS...
Hi Amit. Ferrari have not yet found the sweet spot for the SF71H. It's pretty quick, but not at a level – relative to Mercedes and Red Bull – as good as last year's. It's outright quicker than the SF70H, but less competitive (if you see what I mean) because the others have improved more. Its current limitation is a general lack of response into slow corners and a sometimes-awkward transition into oversteer through the faster ones.
Vettel likes to stand late and hard on the brakes, then turn in quite aggressively. For that to work, he needs to feel the rear end grip is going to be predictable and that there isn't going to be a big balance change. Without that feeling, he cannot drive it to its maximum. In winter testing he was complaining of the same thing. He set the fastest time, but probably only because Mercedes and Red Bull did not do equivalent low-fuel, ultra-tyre runs.
Got a question about F1 that you'd like answering? Drop us a line on Twitter using the hashtag #F1inbox and we'll answer a selection on F1.com