F1 Live London named 'Sports Event of the Year'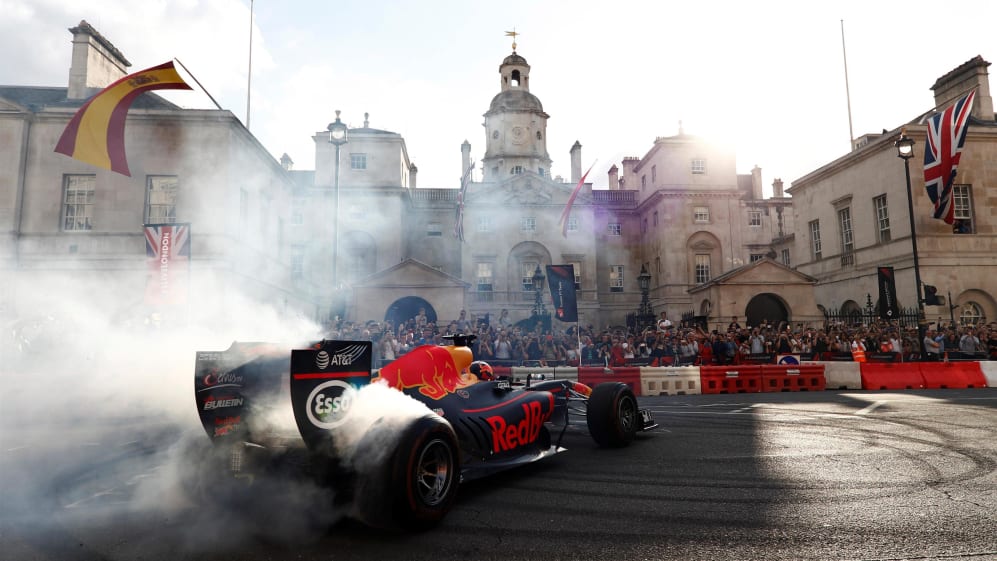 F1 Live London was honoured with a hat-trick of titles in The Drum UK Event Awards 2017, including the Grand Prix, the Large Event of the Year - and the Sports Event of the Year.
Created to bring Formula 1 closer than ever to its fans, F1 Live saw 100,000 people flock to Trafalgar Square as Formula One racing's teams and drivers gathered for a spectacular exhibition just days before the British Grand Prix at Silverstone.
Alongside live car demonstrations up Whitehall, the event featured three headline music acts - Little Mix, Bastille and the Kaiser Chiefs - on a bespoke stage in Trafalgar Square.
The event also centred upon engaging the next generation, with local schools engaging in a variety of activities under the banner of F1 in Schools banner - a not-for-profit company established in 2000 to give an opportunity for students to learn all about STEM-related subjects, with the aim of helping them into a career in engineering and motor sport.
Damian Clarke, chairman of the judging panel and managing director at Undercurrent, hailed the impact F1 Live London had across such a diverse range of demographics.
"This award entry hit every aspects of the judges focus this year," he explained. "Human centricity, diversity in a sometimes exclusive sport and excellent social mobility access all played a big part in this integrated piece of work. Oh and the activation in central London was breath taking!"
The event was a resounding success not just in London but around the world, engaging tens of millions of fans globally across all of F1's digital and social platforms.
F1 Live will be coming to new locations in 2018 - watch this space...