Feature
F1 MID-SEASON POWER RANKINGS - Hamilton on top as Alonso shines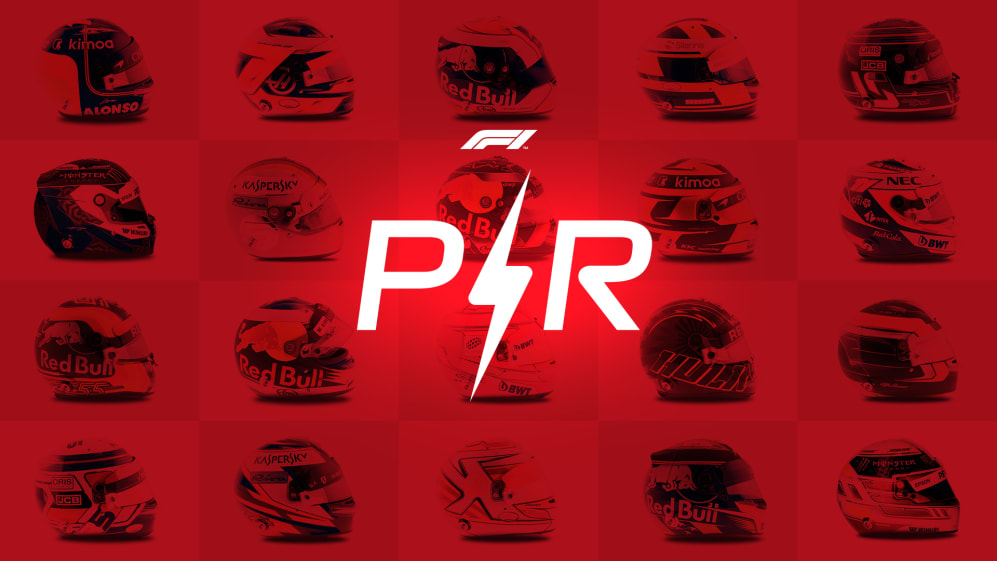 Our team of experts assess each driver after every Grand Prix and score them according to their performance across the weekend. Those scores are combined to create an overall ranking that reflects driver form, taking only the three most recent races into account. With F1 now on its summer break, we've combined their scores for the opening 12 races to produce a one-off cumulative ranking - and there's a familiar face on top of the pile…
1 - Lewis Hamilton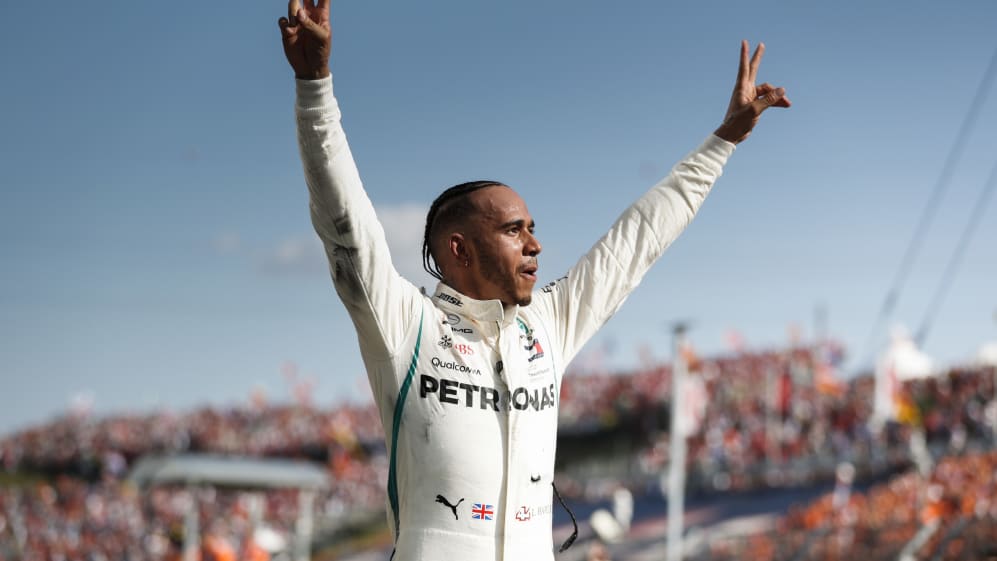 Championship leader going into the break on the back of arguably one of his most impressive periods, Lewis Hamilton has been the undisputed top performer of the season to date. That's not to say he's been perfect. Outperformed and outgunned by his team mate on more than one occasion, there were early season inklings that the diva-like, temperature-sensitive qualities of his Mercedes W09 were being better exploited by Valtteri Bottas, and that we risked witnessing a recurrence of the Lewis of old who could find himself in a funk and stay there. And yet in the second half of the first part of the season, when Ferrari were believed to have taken the lead from a technical and competitive standpoint, Hamilton hasn't put a foot wrong. While his car may have faltered and his luck run dry, he has extracted more than many believed possible.
2 - Fernando Alonso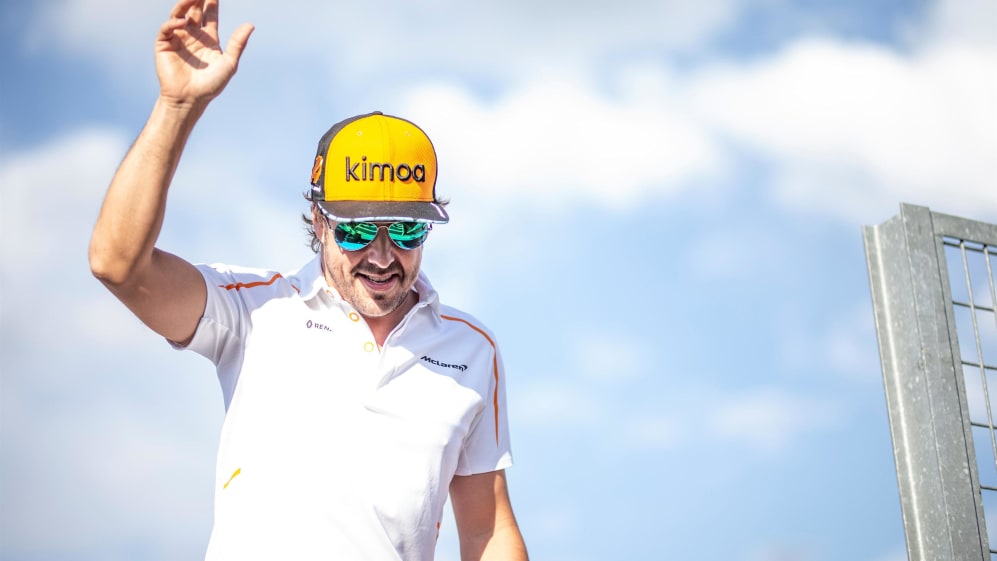 With a race-winning Renault engine in the back of his McLaren, expectations were high for Alonso and the Woking squad in 2018. Yet before the season had even begun, hopes had been dashed following a desperately low-key testing campaign. The claims that McLaren had the best chassis in the sport and had only been let down by Honda power soon seemed somewhat fanciful. With the midfield tighter than ever in the hybrid era, McLaren found themselves nowhere near the top of the pile, and yet in the crowded fight for points somehow Alonso was either always there or always fighting to break in. The Spaniard has exceeded expectation at almost every turn and been one of the most consistently high-scoring drivers of the first gambit of the season.
3 - Sebastian Vettel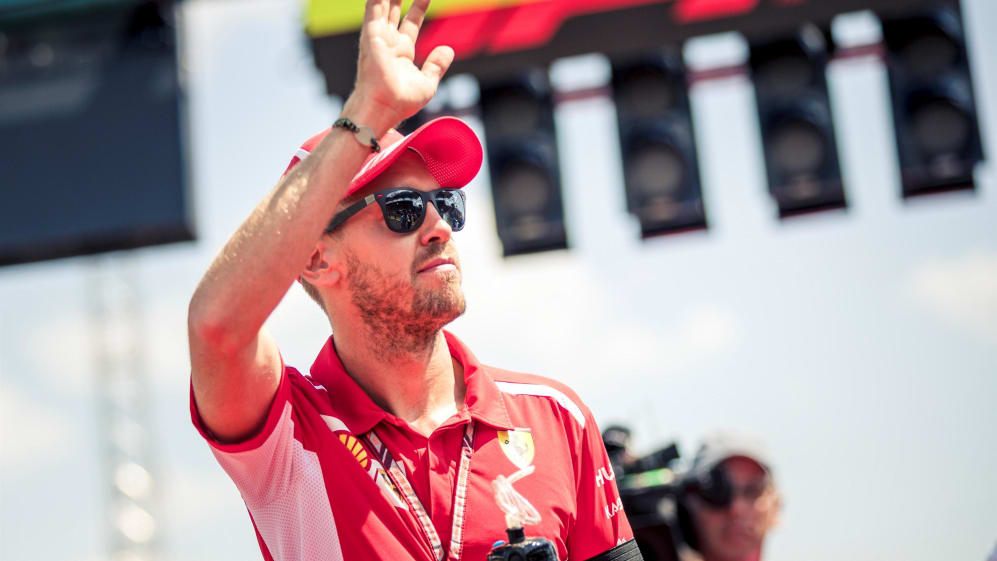 The German arguably should be leading the championship going into the break, but some small mistakes with big consequences have halted his ascendant charge. Baku and Paul Ricard cost him dearly. But Hockenheim may be the mistake he rues the most. He's had moments of absolute brilliance and weekends in which nobody could touch him. But on balance, his performances in a car many believe to be the class of the field have, in our panel's view, fallen just under those of Hamilton and Alonso. But not by much. We're talking mere points over 12 races where hundreds have been noted and amassed by the experts. When it all works itself out, the differences are negligible. But on a ranking of form, his errors, just as in the championship itself, are all that really keeps him off the top.
4 - Valtteri Bottas
Without question the unluckiest driver in the field in 2018, there have been occasions this term in which Bottas has outshone his more decorated team mate. He could have been leading the championship after Baku, and goodness only knows what that would have done for his confidence and temperament. But it's that temperament that arguably keeps him from perfect weekend scores with our panel, and which has seen opportunities for superior results slip through his fingers. When push comes to shove, does he have the killer instinct to fight for a title? It's those questions, Bahrain being of course the most extreme example, that have pulled the Finn's score back. That he's so far up the list, however, speaks volumes of just how well he's been driving, how consistent his form's been, and why Mercedes have the faith in him for their future.
5 - Kevin Magnussen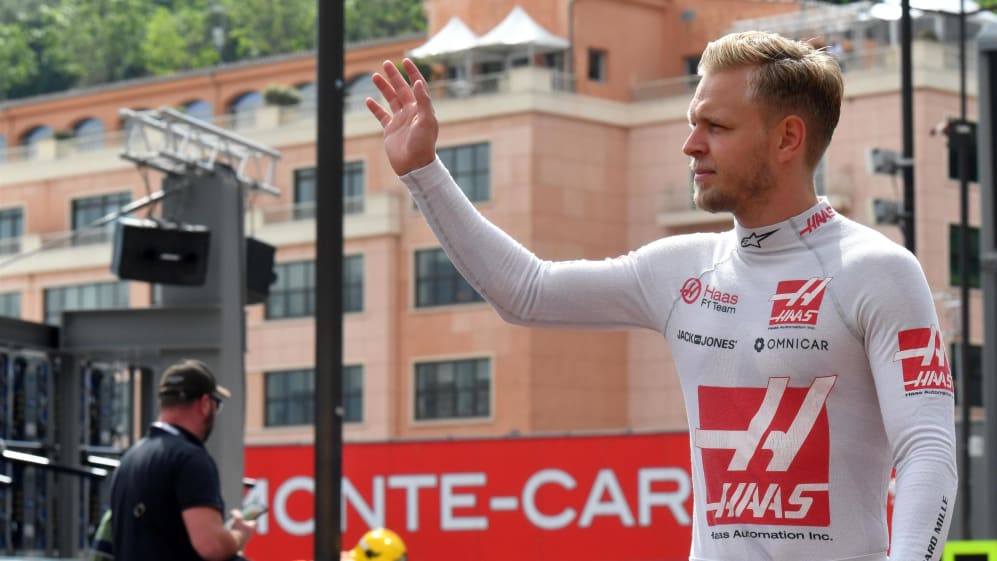 Our first Power Rankings leader after Australia and a man whose form has seen him appear on the list as an almost constant, Kevin Magnussen is a driver reborn in 2018. The Haas has looked sensational this year, and ever since the first race it has been Magnussen who has led his team's charge. As team mate Romain Grosjean slipped into a negative spiral which today leaves question marks over his future in the sport, the Dane was going from strength to strength, his punchy race craft dragging the maximum out of his equipment and leading to a new confidence in both himself and the team. But he still has a tendency to let it slip. His Baku moment with Pierre Gasly saw him heavily marked down, as the Kevin of old made a reappearance. But when he has his chest puffed out and he's smiling that smile, there have been few drivers as routinely impressive in F1 2018.
6 - Kimi Raikkonen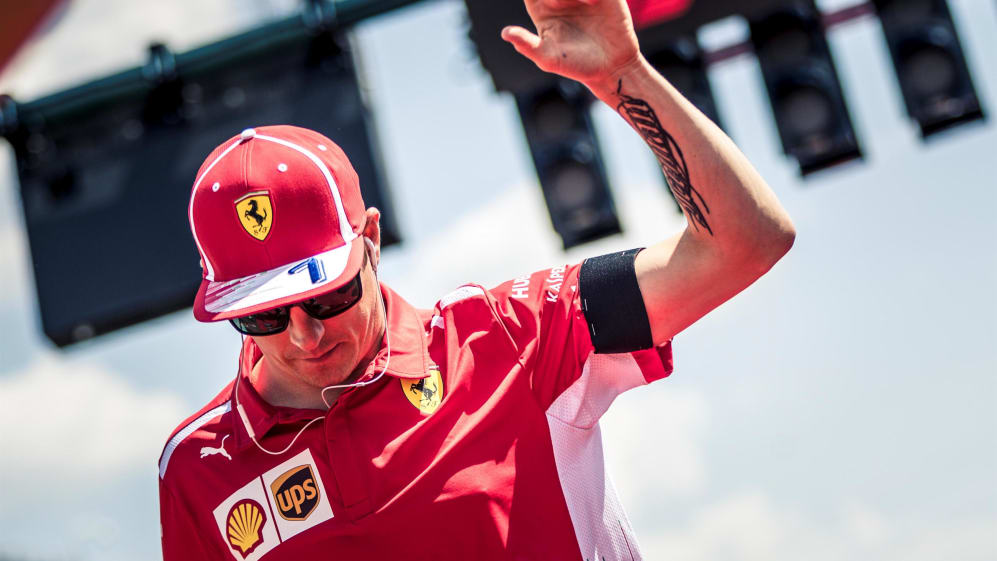 Raikkonen's performances in 2018 have been some of the most frustrating in the sport. His races have, for the most part, been brilliant. Let's factor in that, from early on, it has seemed clear that his role at the team is to be the able deputy, not the glory hunter. Factor in also that he received his upgraded power unit after his team mate. For all that, he's also had a few weekends where he's not really been on it, only really putting his foot down when the chance of a better result suddenly presented itself and it's those moments that lead one to ask what on earth he's been doing for the rest of the race. Yet for the most part he's been putting in the kind of performances that in the past saw him win races - arguably, he's not looked this good since he was doing just that in his Renault/Lotus days. So why so low down the list? Honestly, a lot comes down to qualifying. Time after time he's had it all in his hands and he's fluffed it. The number of silly mistakes in Q3 this year defy belief. Without them he'd have track position for the start and the potential for the results his race craft tells us he still has within him.
7 - Daniel Ricciardo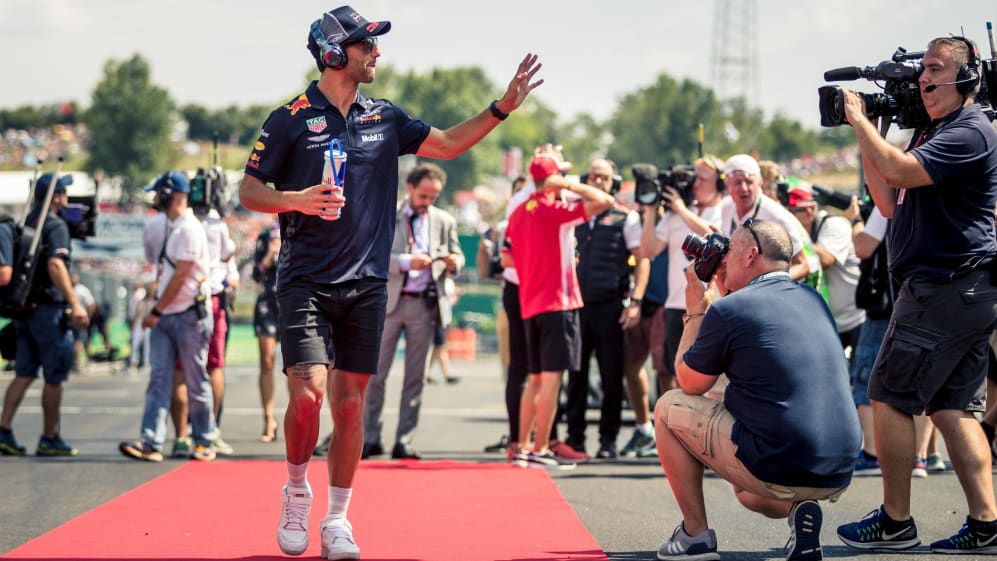 While his team mate Max Verstappen seemingly imploded in the early stage of the season, it was the calm and level head of Daniel Ricciardo which carried the beacon for Red Bull up to Monaco. His win in China showed the kind of result that can come when a driver like the Australian never gives up and just keeps firing in the kind of consistently high performances that have become his benchmark. Monaco was absolute perfection on a track that almost everyone in the sport felt owed him for previous disappointment. But since that weekend of jubilation, his performances have dropped right off. He's been outclassed and outraced by his team mate at every turn. Perhaps his much debated, and only recently resolved, future was playing a hand. But whatever the reason, the result has been a Ricciardo that has fallen off the boil.
8 - Nico Hulkenberg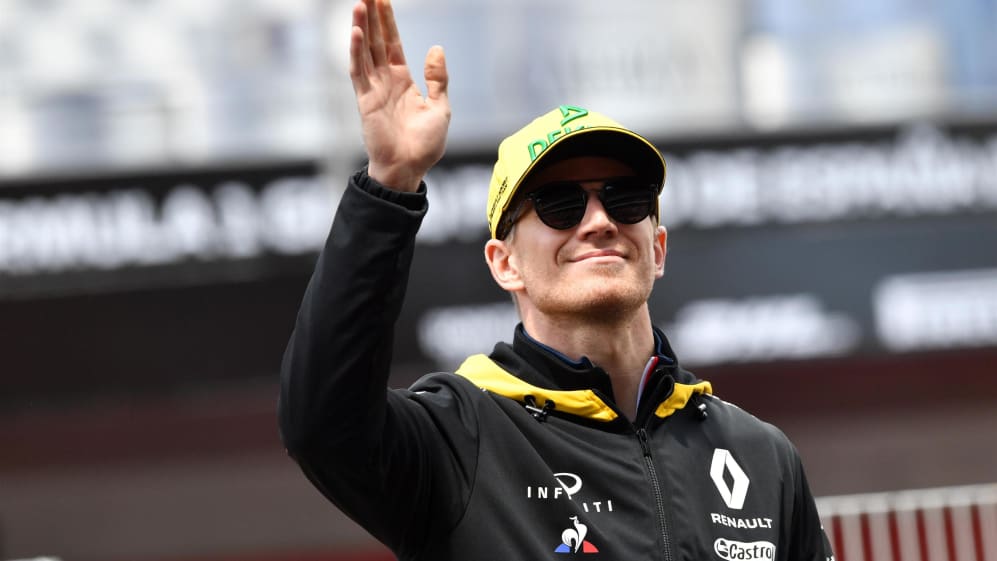 The 2018 season has been one of, if not the most impressive season in Nico Hulkenberg's Formula 1 career. In a Renault team still rebuilding for the future, he has taken the challenge provided by the fast, young and hungry Carlos Sainz and used it to deliver consistently outstanding results. For the first time, the Hulkenberg that has turned up to every race weekend has been the one that was lauded as a future champion when he arrived in the sport to such fanfare as GP2, A1 and F3 champion. He's had a few moments that have cost him, not least his embarrassing mistake in Baku. He's also had the frighteners put on him by Sainz on more than one occasion. Yet races like Silverstone, where he was able to make an alternate, and many believed impossible, strategy work like a charm show the inherent skill that lies at the heart of a driver still regarded highly in his sport.
9 - Pierre Gasly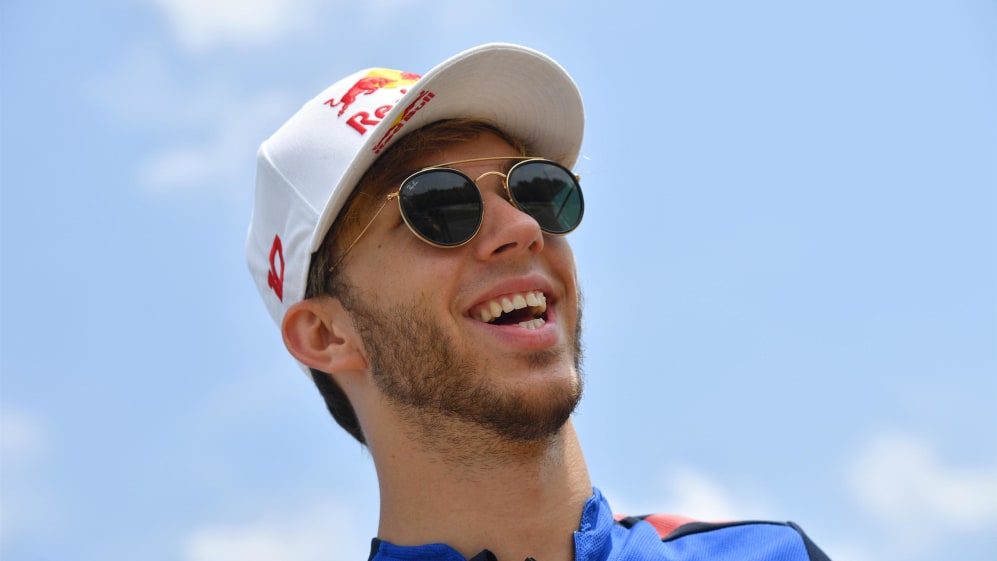 No two ways about it, Pierre Gasly has been a rock star in his first proper F1 season. Few had high expectations of the Toro Rosso-Honda partnership and yet there have been moments when the package has allowed Gasly to shine. Bahrain was the first such moment. The Frenchman took the opportunity by the horns, and it is those kind of showings that have seen him a consistently high performer. He's had his off-colour moments, like everyone, but for the most part he has had the measure of team mate Brendon Hartley and has been one of the most routinely impressive drivers in the sport. So much so, Red Bull now have a serious question about whether they replace the departing Ricciardo with Carlos Sainz or Gasly for 2019. The fact that at the start of the season, there wouldn't have been any debate about that shows just how well the newcomer has driven.
10- Charles Leclerc
Few drivers have arrived to the fanfare that announced Charles Leclerc to Formula 1 and yet during the opening races of the season, people started to question why. Outpaced and outraced by the unfancied and oft maligned Marcus Ericsson, many started to ponder where the man who had dominated GP3 and F2 had gone. He was making mistakes, overdriving. He looked out of his depth. But then, as admitted by Leclerc himself, came a moment of realisation. He'd been trying too hard to change the car to him. He needed to change himself to suit the car. And so he did. And the results started to come. Baku was the breakthrough. P6 at the flag and for one's first points in Formula 1 it was quite the marker. Here was the driver we'd been promised. He's now a consistent top 10 qualifier in a car few believe to be truly capable of the feat. He's regularly three quarters of a second quicker than his team mate. The ability to learn, to adapt and to change, and to do so after just three races, shows the incredible talent that exists within Leclerc. One that many expect to be a force in the coming years.