Podcast
F1 NATION: Hungary Turn 1 chaos, Ocon's win, and the inside story on that spiky Verstappen press conference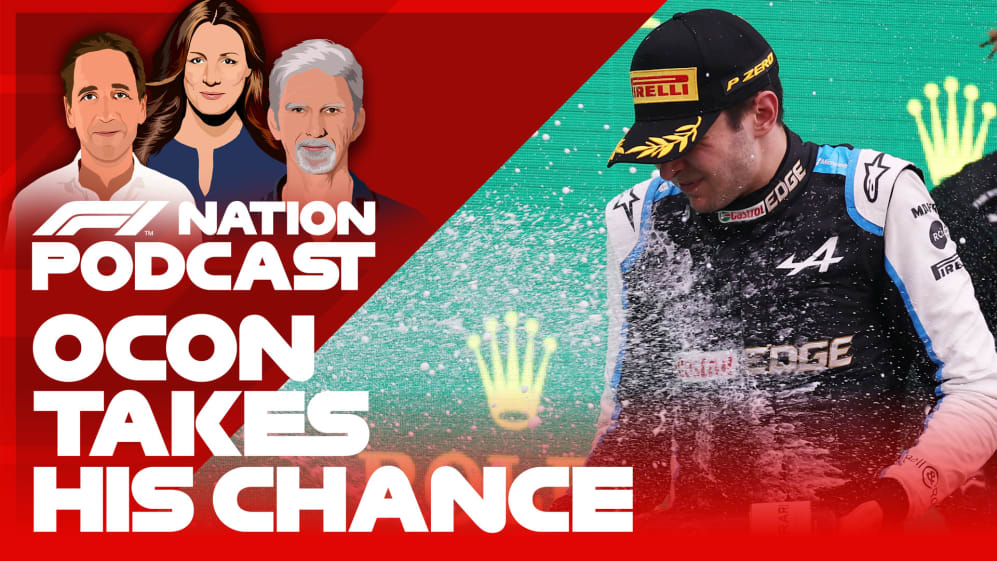 Where to start with the unforgettable Hungarian Grand Prix? From the two Turn 1 crashes that took out five cars to that epic Alonso-Hamilton battle, Sebastian Vettel's disqualification and Esteban Ocon's win, Tom Clarkson and Damon Hill have a lot to unpack in the latest episode of our F1 Nation podcast.
But first, they begin with the pre-race press conference that saw Red Bull's Max Verstappen engage in a (quite sweary) explanation as to why he's tired of questions about the Silverstone crash with Lewis Hamilton. Clarkson – who was the man asking the questions at the time – gives the inside story on what happened there, while Hill tells us why he sympathises with the Dutchman.
Then, they look at the thrilling, crash-affected race that produced a brand new F1 winner in Ocon. Hill says he actually missed the start of the race as he was driving Williams' FW18 at the Silverstone Classic, but quickly tuned in and witnessed an extraordinary bout.
Plus, former Toyota F1 driver Allan McNish joins in to discuss the top performers of the season so far, before another edition of Ask Damon, where the champion answers your questions. To join in, send a voice note to AskDamonHill[at]gmail[dot]com.
Listen to the latest episode of F1 Nation in the player above, on Spotify, or Apple Podcasts.