Podcast
F1 NATION: 'It couldn't have ended any other way' – The gang reflect on a thrilling 2021 finale at Yas Marina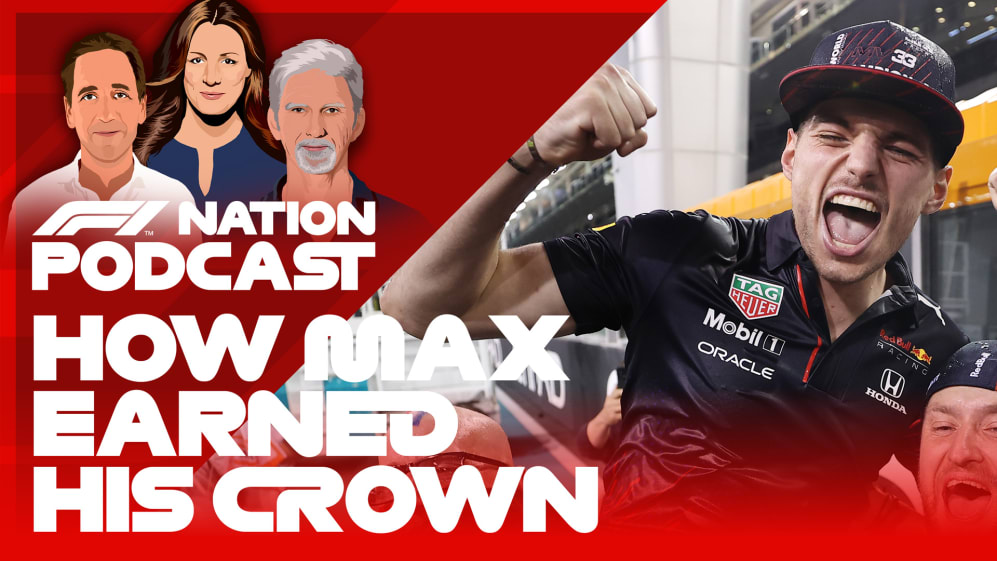 Formula 1 crowned its newest champion on Sunday in Abu Dhabi, and to unpack it all we have Tom Clarkson, Natalie Pinkham and Damon Hill together for one last time this year in the latest episode of F1 Nation.
After a blockbuster season and a Hollywood ending, in which Max Verstappen passed Lewis Hamilton for the title on the very last lap, our three podcast hosts processed it all in the aftermath of the weekend.
They debate the question of whether "the right guy won the World Championship", while examining the relationship between Verstappen and Hamilton – and whether they did in fact respect each other over this heated season-long rivalry.
BEYOND THE GRID: Horner, Ricciardo, Leclerc and more star in our best of 2021 episode
The gang also rank their top-10 drivers, make their case as to why Carlos Sainz and Pierre Gasly deserve extra plaudits – and give their highlights of a stunning season that has provided us with unrelenting action from Bahrain to Abu Dhabi.
Listen in the player above or head to this link to catch F1 Nation on your preferred podcast provider.